Artificial Grass In Sandy Springs, GA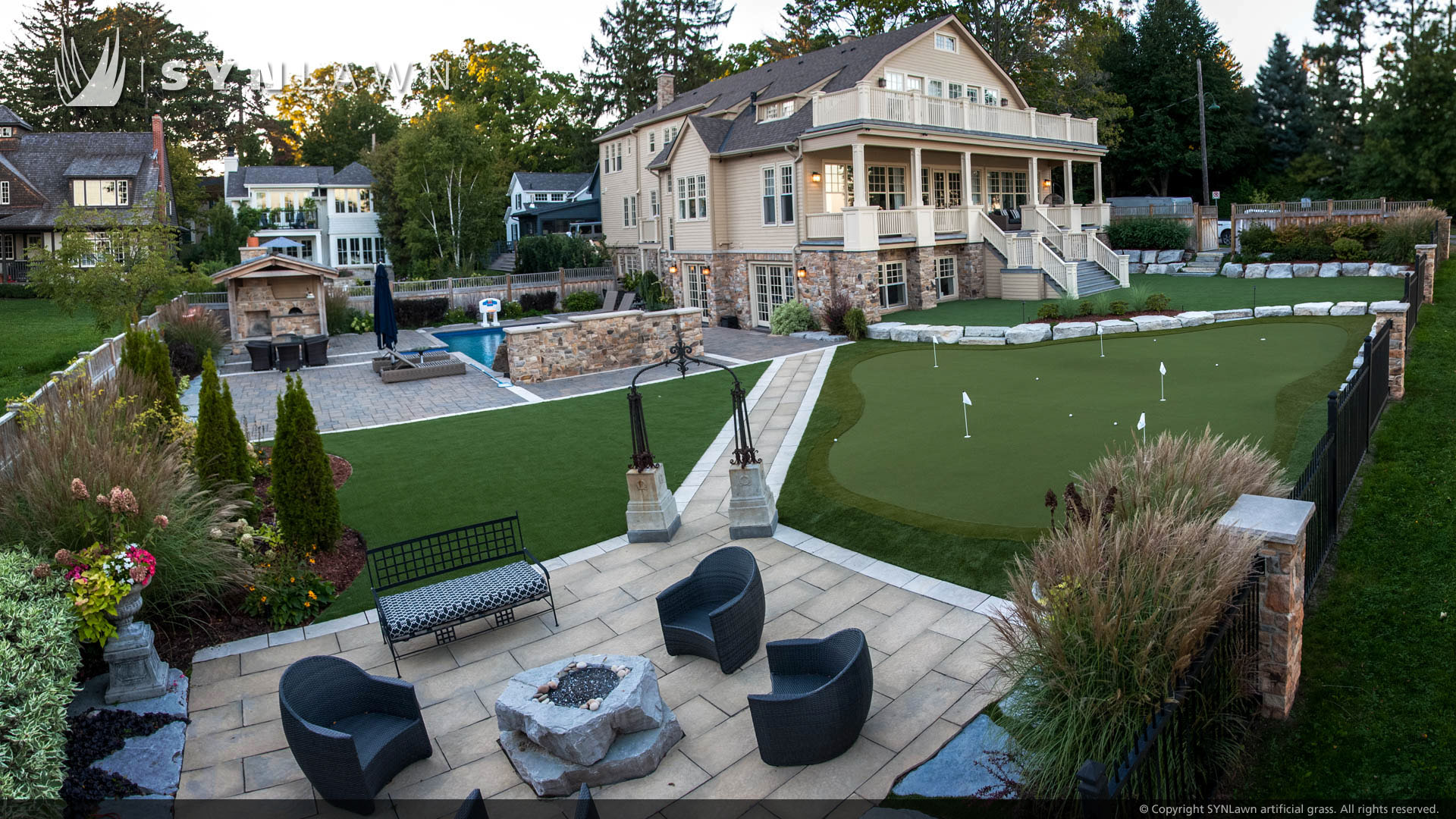 SYNLawn Georgia has been part of the Sandy Springs community for years; our name has been synonymous with excellence and commitment when it comes to creating and installing amazing artificial grass for both residential and commercial applications.
There are huge benefits attached to installing synthetic turf. Whether you're a homeowner, commercial business owner wanting to install low maintenance synthetic landscaping and artificial grass lawns from property line to property line, or someone who only wants to install a small area of pet turf, SYNLawn has a solution. The same can be said of playground turf and putting greens. Although perhaps best known for its splendid look, artificial turf has many other additional benefits. Let's go over some of the benefits and uses of synthetic turf now.
Residential & Commercial Putting Green Grass
With Georgia having over 150 golf courses, including courses local to Sandy Springs like the Steel Canyon Golf Club and the Chastain Park Golf Course, it should be no surprise that golf is a favorite outdoor activity for the people living there. And with the sport of golf, synthetic golf grass is extremely well-suited for the sport as it is durable, long-lasting, resists chipping and wear.
The golf grass that we make at SYNLawn Georgia closely resembles the beauty, functionality, and challenges of professional golf grass that is used on PGA Tours by the pros. But you don't need to be an actual pro to make use of our artificial golf turf, as we fully customize it to match your needs and skill level. So whether you want the convenience of playing golf right at home or you are a commercial golf business, we can install fully customized golf grass that is right for you.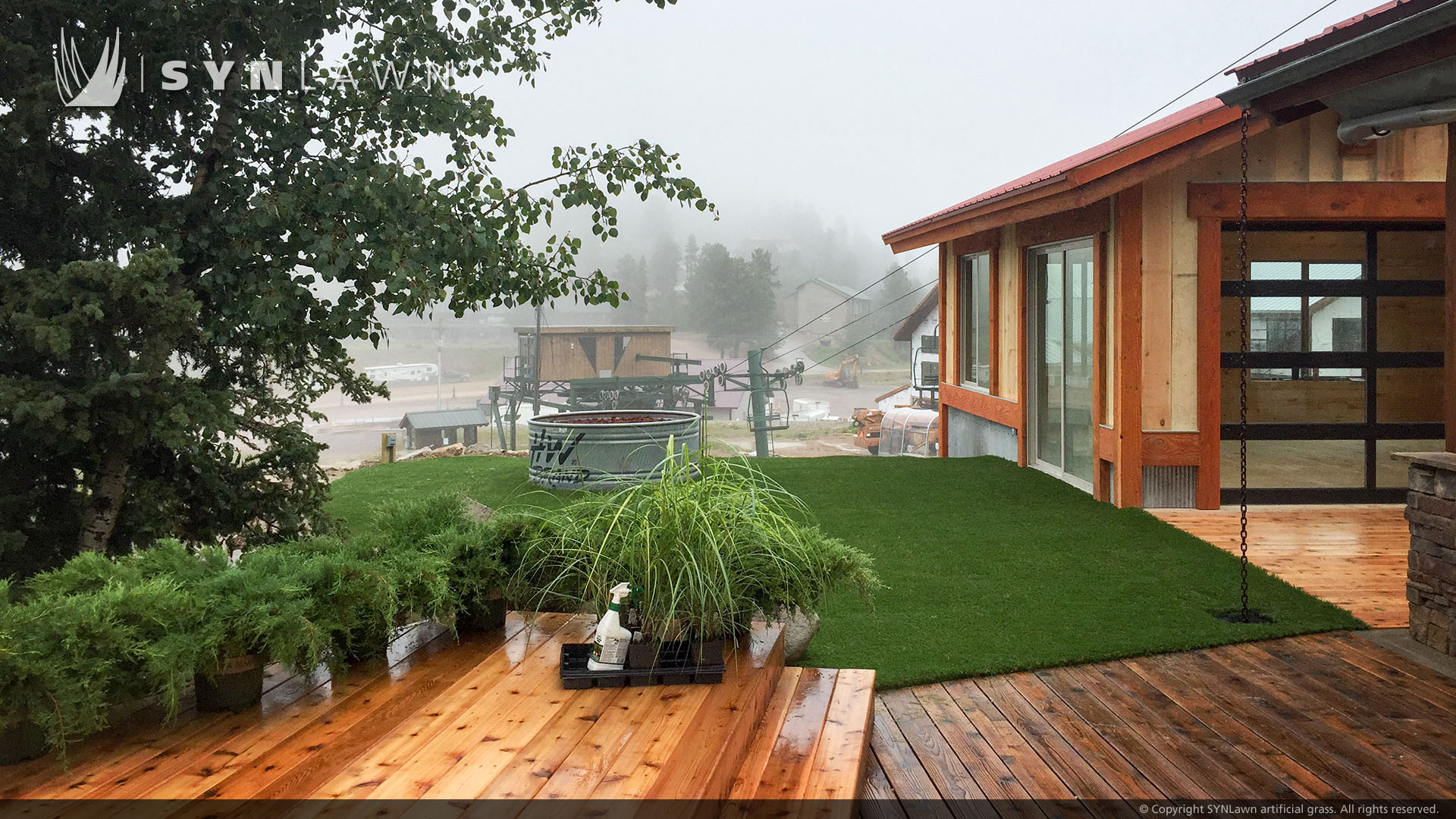 Benefits Of Artificial Grass
Other than its beauty, there are a myriad of benefits that artificial grass can provide. Synthetic grass can save you both money and time. Because it doesn't require chemical treatment, watering, replanting, or mowing, all of these hassles can be avoided. This means more time for you and more money in your pocket due to lower water bills. You also don't have to pay any gardeners to take care of your synthetic grass lawn. Also, besides artificial turf lowering your water bill, it is great for conserving water, which is a plus for the local environment. Additionally, artificial turf is very friendly in terms of its impact on the environment—it doesn't need any watering or chemical treatment, and it lasts for many years (and it is also fully recyclable when it eventually needs to be replaced many years down the line).
The Uses Of Synthetic Grass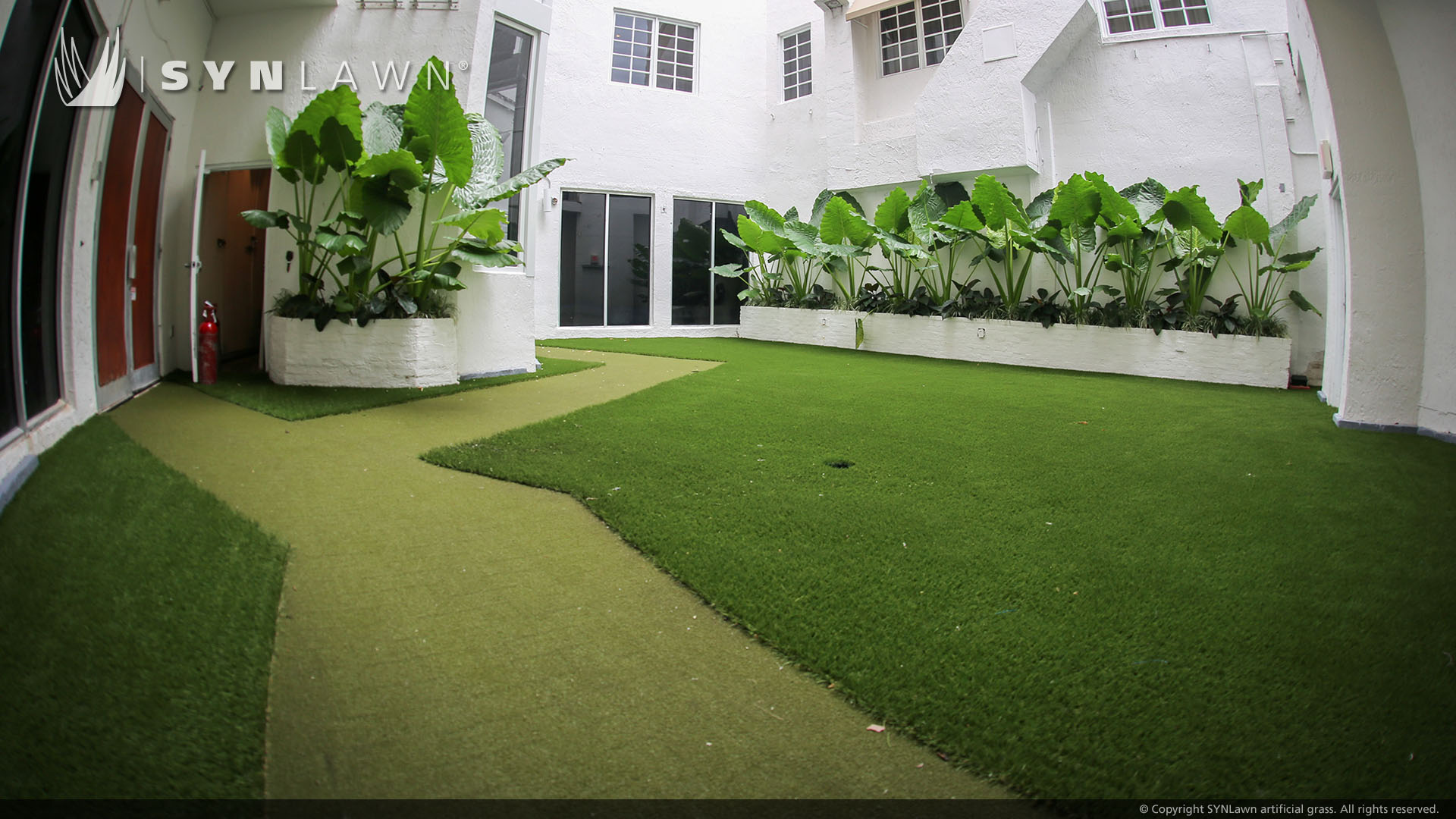 Features Of Artificial Grass for Sandy Springs, Georgia
Artificial grass made by us at SYNLawn Georgia is built to be fade-resistant, which helps to maintain its look. So even after being exposed to UV light from the sun or inclement weather, its color will hold. Also, our artificial grass is built to stay cool, even on the hottest summer days. Our turf saves time, water, money, hassles and is fully customizable. For whatever purpose you need artificial grass for, we can create a custom design for you, and we will professionally install it.
Contact Us At SYNLAwn Georgia For A Free Consultation
Sandy Springs, GA, has been rated as one of the best places to live in all of Georgia. Known for its beautiful region, lovely people, numerous parks, restaurants, and coffee shops, it is a much loved and enjoyed city year-round. And we are doing our part to continue enhancing the beautification of our city one synthetic lawn at a time. SYNLawn Georgia can install artificial grass lawns in any size residential property or commercial venue, indoors or outdoors, with precision perfection each and every time.
At SYNLawn Georgia, we produce all of our artificial grass right in our own factory. Doing this maximizes our control over quality. All of our turf is American-made as well. Reach out to us today for a free consultation to see how we can help you out.
We look forward to creating and installing the artificial grass lawn and landscaping of your dreams.