ATHLETIC TURF IN GEORGIA
SYNLawn Georgia is proud to offer multi-sport surface systems, including SYNCourt, SpeedTurf, and TrackTurf, for various sports and athletics in Atlanta, GA. Not only do we offer high-quality, specialized surfacing, but we also provide custom design and installation for our athletic turf products for communities across the state – from Atlanta to Macon. Our synthetic sports surfaces are manufactured using state-of-the-art technology to bring the highest-quality indoor or outdoor sports surface right to your home or athletic training facility.
Just as you would gear up with helmets and padding before hitting the field, our multi-sport surfaces also offer high levels of protection for the athletes that use them. From shooting hoops to agility training, athletics and athletic facilities in Georgia should invest in our artificial turf that is built to last!
SYNCourt
Our exclusive sports court system brings the love of the game to your backyard, school, or athletic facility. This extremely versatile surface offers Georgia athletes the ability to switch from sports like basketball to tennis without skipping a beat. The SYNCourt system is installed using interlocking tiles that come in a variety of colors, which can be designed to help show off your team spirit. Thankfully, our sports court surfacing stays cool too. Generally, our SYNCourt tiles stay up to 50 percent cooler than other court surfacing materials such as asphalt or concrete. So with our court surfacing tiles, you and your team can safely practice or play outdoors during the summer in a cooler and safer environment.
Our SYNCourt surfacing is suited for sports like:
Basketball
Tennis
Volleyball
Pickleball
Hockey
Learn more about our SYNCourt surfacing today!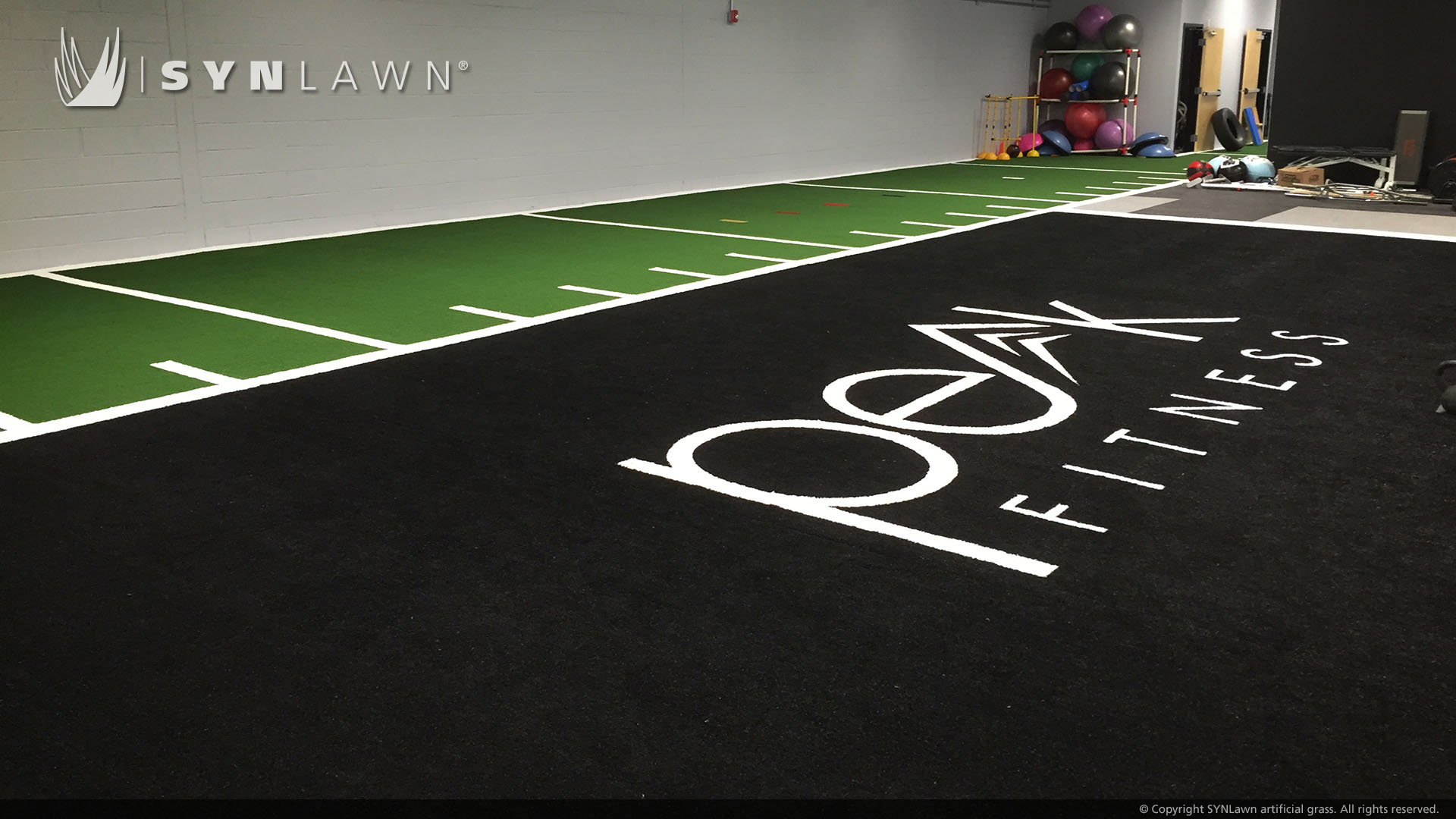 SpeedTurf
Specifically designed with athletic performance in mind, our SpeedTurf systems are one of the most durable forms of artificial grass available on the market today. This sports turf has no infill for easy cleaning and is low-friction. Our Speed Turf also has a unique, specially designed foam backing to help absorb energy, which ultimately reduces impacts on athletes' joints who are training or competing on it. At SYNLawn Georgia, our SpeedTurf is commonly installed in weight rooms throughout Atlanta because it can handle heavy foot traffic and the wear and tear from gym equipment and more intense workouts.
Our SpeedTurf is ideal for:
Gym floors
Weightlifting areas
Cross-training
Sled pulls
Indoor shot put & hammer training
Indoor or outdoor batting cages
Soccer fields
Aerobics
Learn more about our SpeedTurf today!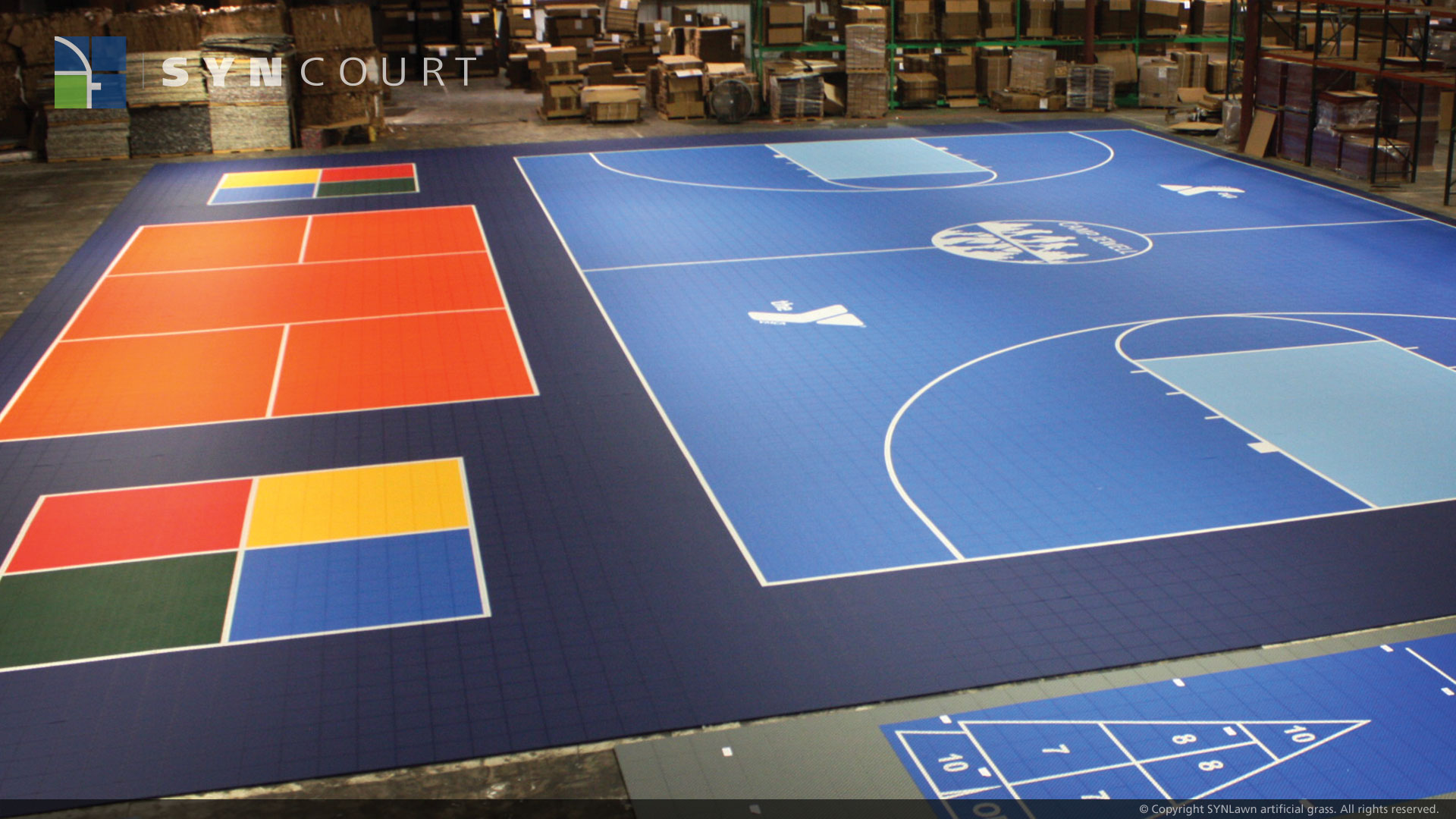 TrackTurf
TrackTurf from us at SYNLawn Georgia is an ideal surface for athletes focused on various forms of agility training. This specialized synthetic surface is built to withstand extremely heavy foot traffic while also helping to absorb every step. In doing so, our TrackTurf can help protect athletes from unnecessary stress on their joints during training or competition. Using our SYNLawn TrackTurf system can ultimately help athletes increase athletic performance because there is a lesser risk of injury, especially when compared to traditional track surfaces.
Our TrackTurf is beneficial for:
Track & field
Agility training
Cross-training
Learn more about TrackTurf from SYNLawn Georgia today!
Why Choose SYNLawn Georgia for Athletic Turf Installation?
At SYNLawn Georgia, we provide homes, schools, universities, and athletics facilities of all kinds in the state with high-quality athletic surfaces as well as design expertise and professional installation. We are a one-stop shop that helps address the need for exceptional athletic surfaces in Atlanta and other Georgia communities. Our experienced team can help identify the right athletic turf for your needs, design it to fit your space, and ensure that it is installed for years of continued use.
Schedule an Athletic Turf Consultation Today!
At SYNLawn Georgia, we supply and install athletic turf for various sports and athletic surfaces in Atlanta, GA and other Georgia communities. Don't hinder your athletic performance with subpar training surfaces; our sport and court surfaces are available for nearly every activity and workout routine imaginable. To get started with a residential or commercial project, contact us at SYNLawn Georgia to request a free consultation!