Artificial Sports Turf in Atlanta, GA
Sports and athletics are essential aspects of life in Atlanta, GA, which is why SYNLawn Georgia offers a variety of artificial sports turf products. Our team understands the need for high-quality sports and athletics surfaces. By offering synthetic turf and artificial grass optimized for sports needs, we provide athletes and athletic facilities with surfaces that support many of these beloved games and activities. Our artificial sports turf products can also help keep athletes safer from injuries related to surface impacts. So experience improved athletic training and competition in Atlanta, GA with the line of synthetic sports turf products from SYNLawn Georgia.
Benefits of Artificial Sports Turf From SYNLawn Georgia
Although we offer several variations of synthetic sports surfacing, many of our products share similar benefits for athletes and athletic facilities. Some of the many common benefits with our artificial sports turf products include:
Immense durability to withstand wear and tear
Less maintenance – especially when compared to traditional grass surfaces
Stunning visual appeal
Custom colors – with products like our SpeedTurf, TrackTurf, and SYNCourt
Extra padding to help cushion impacts and support athletic performance
No conventional grass allergens or grass stains
Long-lasting athletic surfaces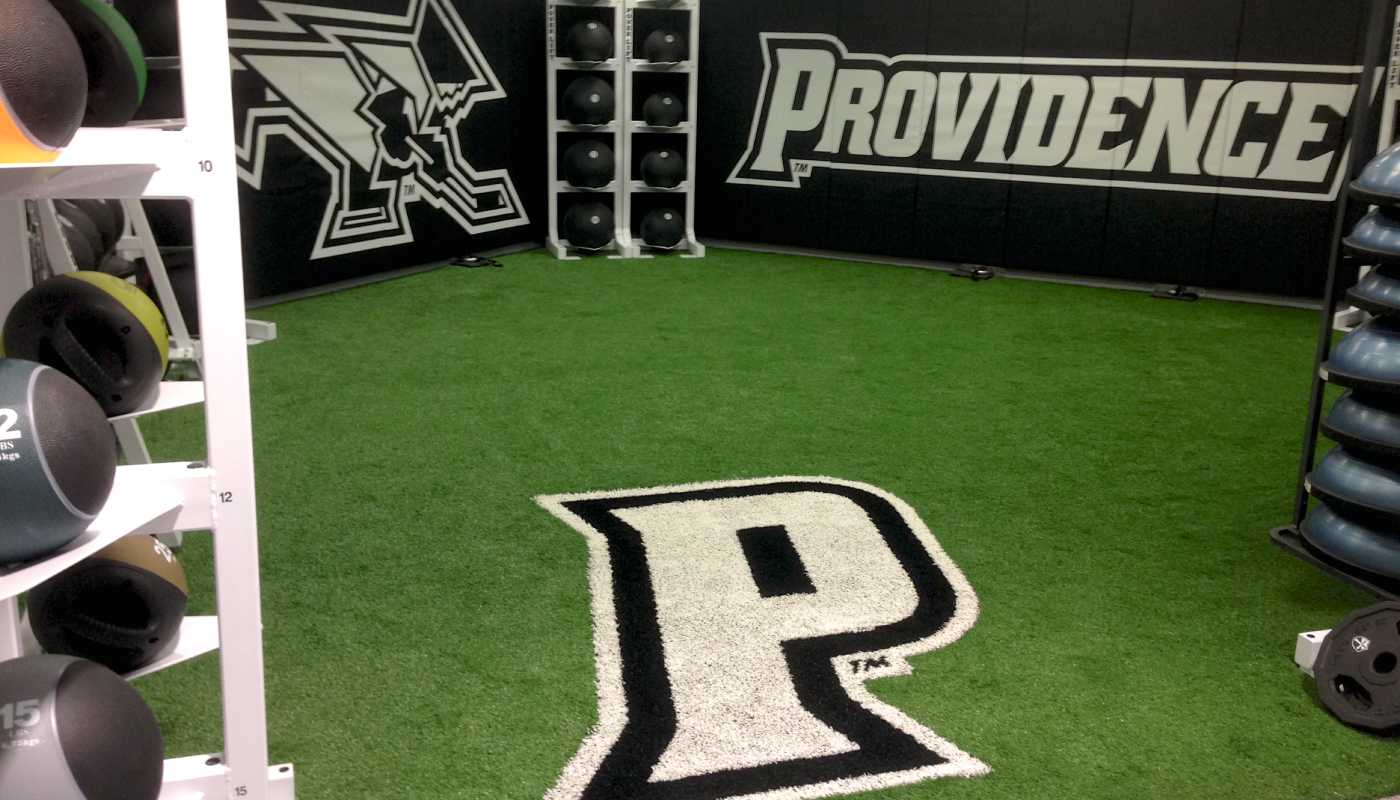 Our Selection of Synthetic Sports Turf Products & Applications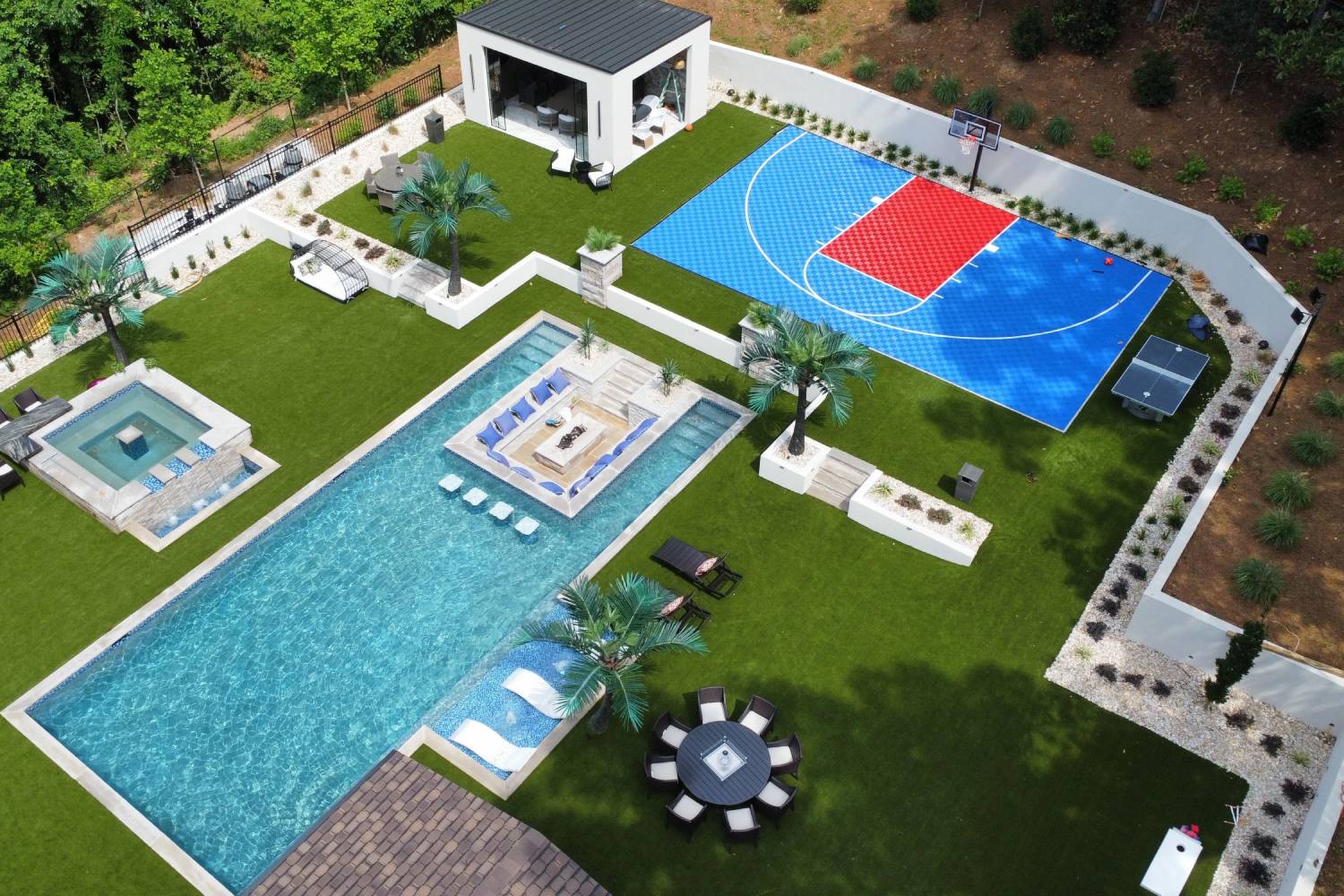 Backyard Sports Fields
Although most sports are commonly played in public or private sports facilities, many athletes spend time practicing and training in their backyard. Fortunately, at SYNLawn Georgia, our artificial turf products are not limited to commercial facilities. Our team also supplies and installs synthetic sports turf for backyard sports fields.
Artificial Sports Field Turf
Many of the most popular sports in Atlanta, GA take place on indoor or outdoor fields. At SYNLawn Georgia, we offer some of the most realistic artificial grass products, which are great for lawns and landscaping. Likewise, our artificial sports field turf provides sports fields with ultra-realistic grass surfaces along with enhanced durability and extra cushioning to soften surface impacts.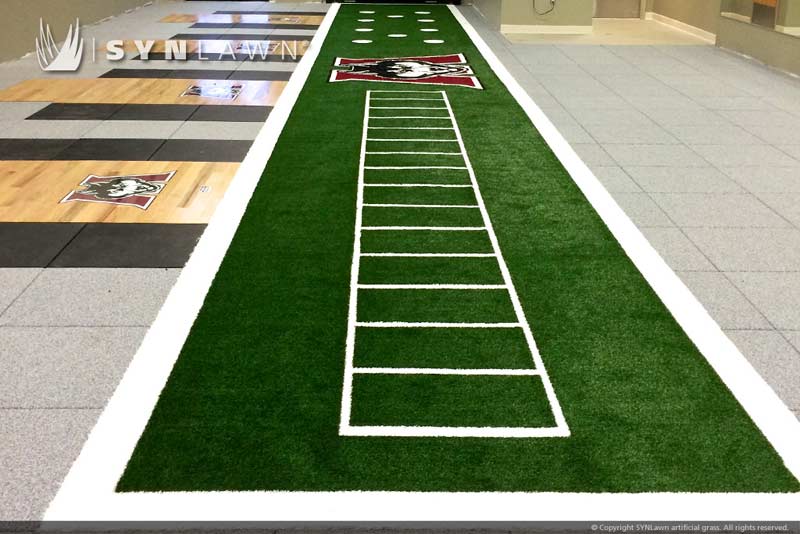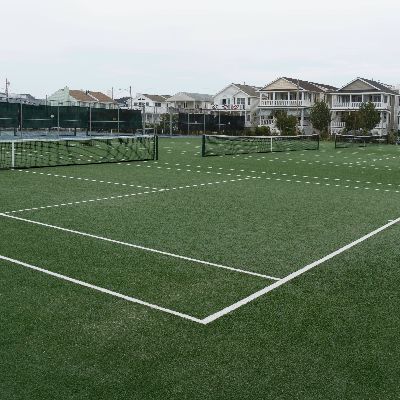 Athletic Turf
At SYNLawn Georgia, we offer various forms of athletic turf, including our TrackTurf and SpeedTurf. These specialized turf products provide an ideal surface for agility training and so much more. They are not only incredibly durable to withstand the wear and tear of sports and athletics, but they also provide shock absorption to support athletes and reduce surface-related injuries.
Artificial Sports Turf
The term "sports" covers a wide variety of athletic and competitive activities. Many of the different sports played in Atlanta, Georgia possess different rules, equipment, and purposes. However, one thing is certain in each sport: a need for quality surfacing. Fortunately, at SYNLawn Georgia, we offer artificial sports turf that can address the needs of various types of athletic training and competition, taking your sports to the next level.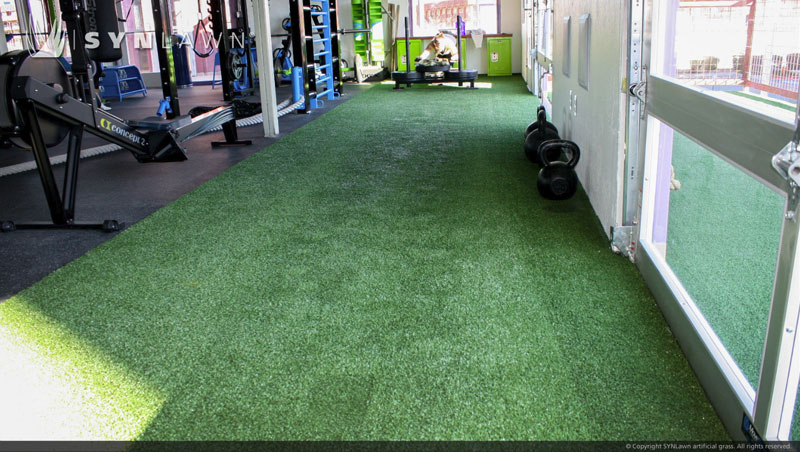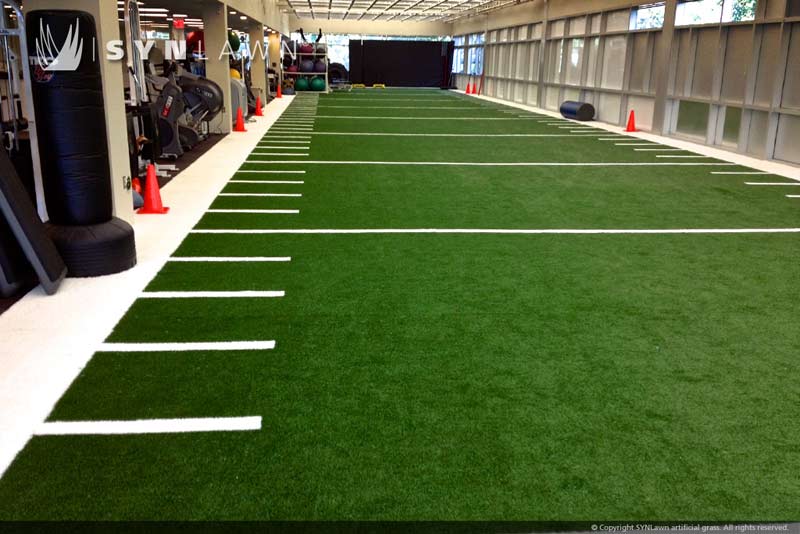 Football Turf
Football is one of the most demanding sports. It often takes a toll on its players, equipment, and the surfaces it is played on. Thankfully, our artificial football turf can stand up to the wear and tear of football games. It can also provide players with a safer surface to land on after being tackled or diving into an endzone.
Sports Courts – Basketball, Tennis, & More
At SYNLawn Georgia, our SYNCourt surfacing provides an ideal surface for sports like basketball, tennis, pickleball, and so many more. It is also customizable with a range of standard and custom colors. As such, we can craft our SYNCourt system to match your sports facility, team, or school's colors.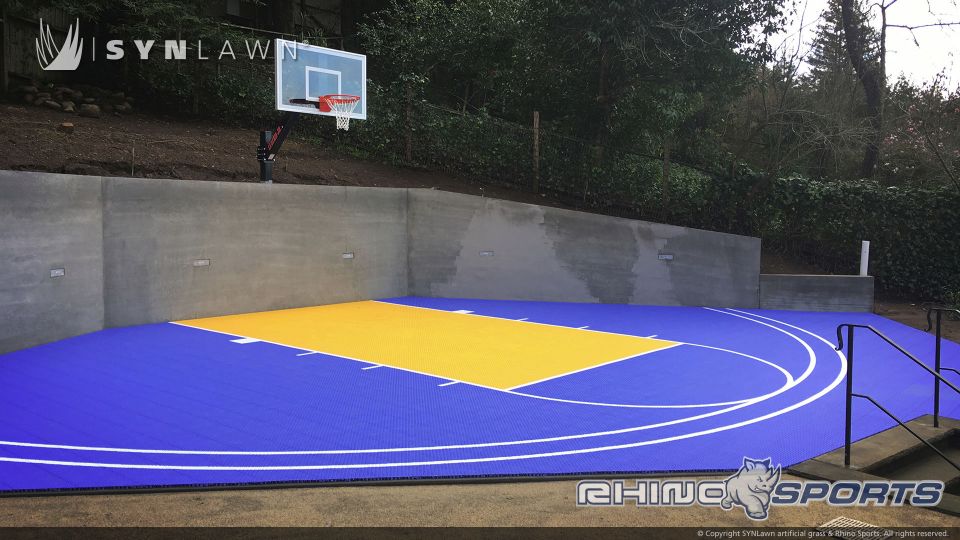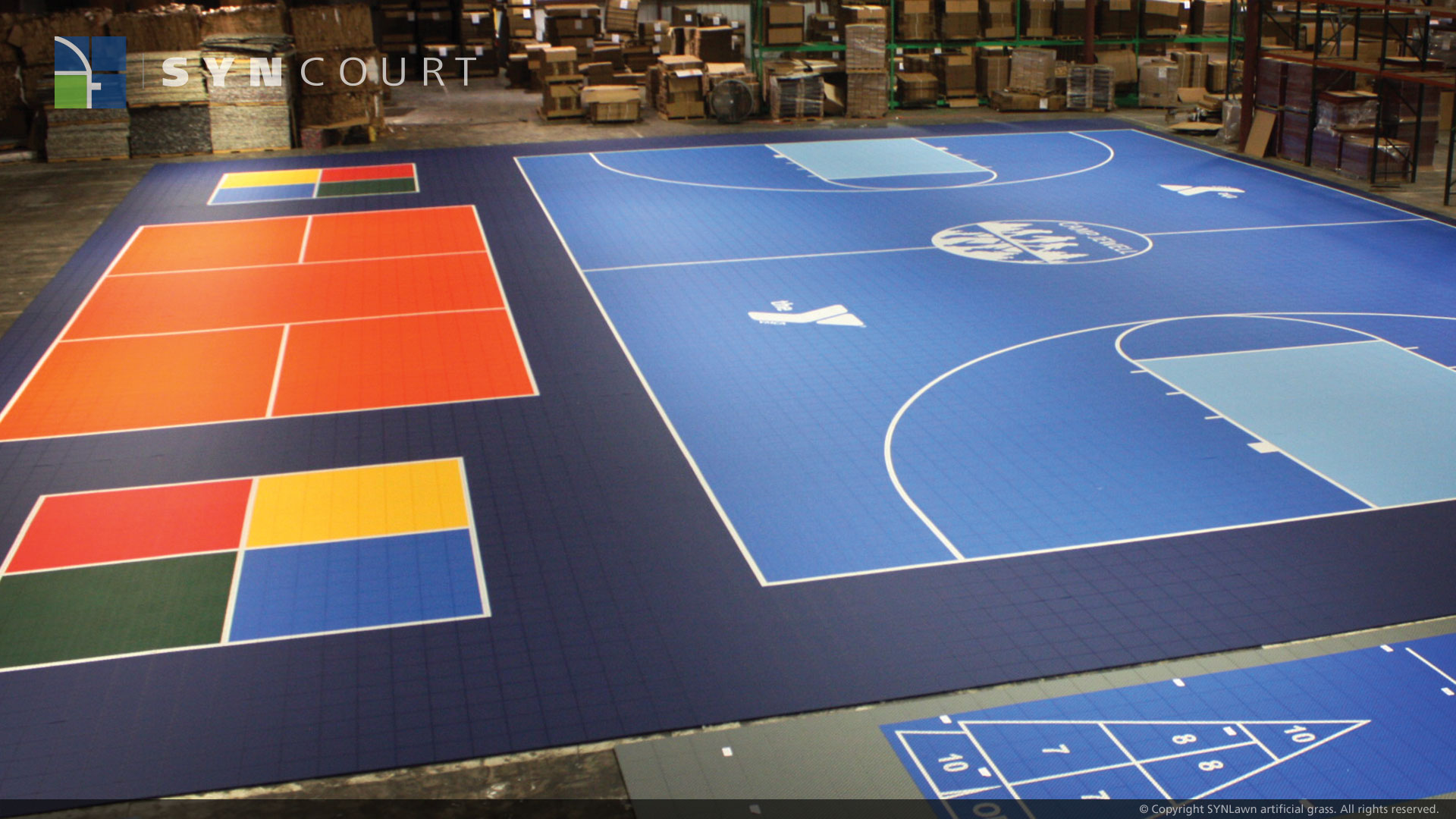 Court Flooring
Not all sports are played on soft artificial grass or synthetic turf. Some require harder surfaces to optimize ball bounce and other factors of the game. Thankfully, we have those sports covered too! We offer our state-of-the-art SYNCourt court flooring system. It provides an easy-to-maintain surface that is optimized for numerous court sports.
Health Clubs & Gyms
Health clubs, gyms, and weight rooms are essential spaces for people of all ages to work out and maintain their physical fitness. Although many of these spaces are not made for sports, they too can benefit from artificial sports surfacing. Our synthetic athletic turf provides a forgiving surface that holds up against gym equipment like weights. It is also easy to clean and maintain.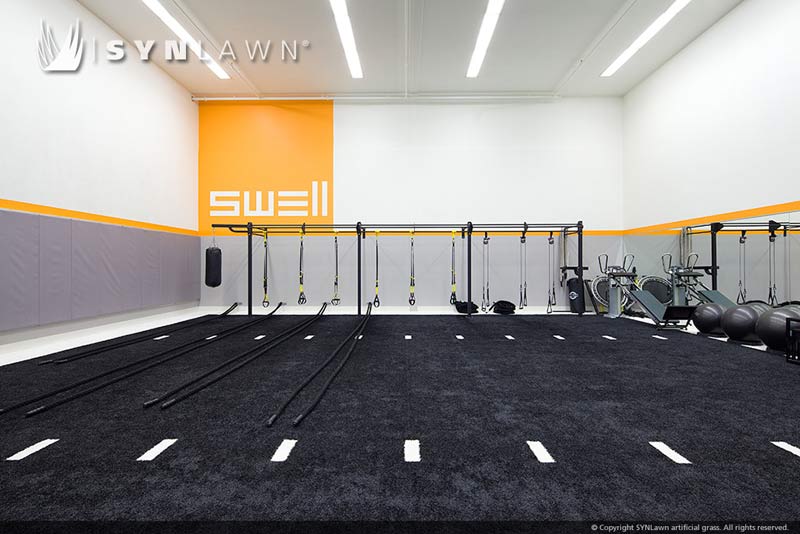 Get a Quote for Synthetic Sports Surfacing & Installation Today!
At SYNLawn Georgia, we provide artificial sports turf to properties in Atlanta, GA and several other Georgia communities. Our synthetic sports surfacing can help athletes train and compete better than ever and withstand multiple types of wear and tear.
Contact us today to learn more about our many artificial sports surfacing products and receive a free quote for purchase and installation!