ATLANTA ARTIFICIAL GRASS
Are you looking for an affordable way to keep your grass green year-round in Atlanta, GA? If so, artificial grass might be something to highly consider.
SYNLawn of Georgia offers some of the highest quality artificial turf on the market in Atlanta, Georgia. Our synthetic grass can be placed in various areas and is quick to install, so there's no need to worry about it messing up your yard with a never ending construction process for weeks on end.
Below, you'll discover more about the benefits of artificial grass in Atlanta, Georgia.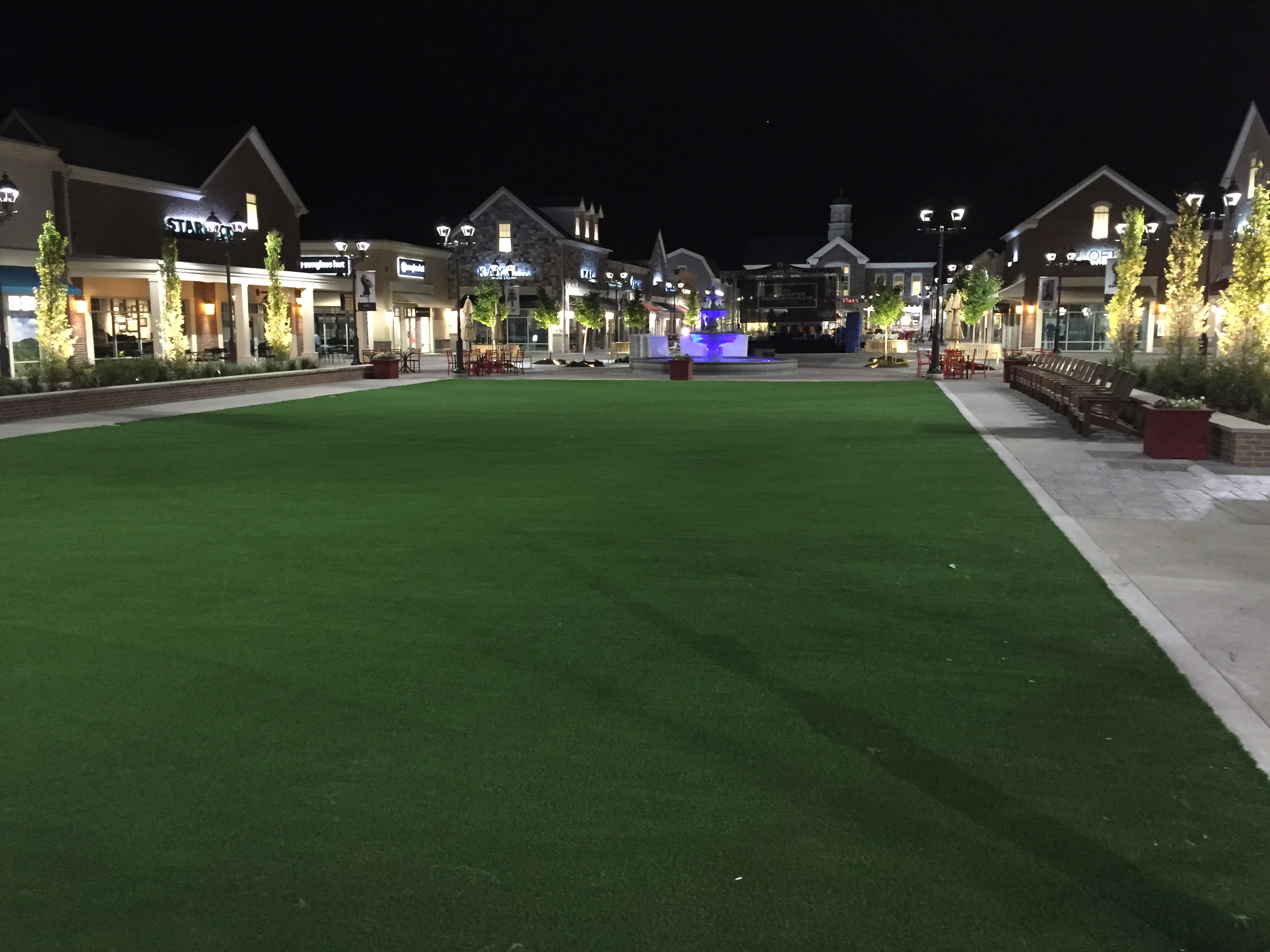 Benefits of Artificial Grass
There are a handful of benefits that artificial grass offers for Atlanta homeowners.
It Saves Water
One of the best benefits of artificial grass is that it limits your water usage. Unlike traditional grass that needs gallons of water each day to stay alive, artificial grass requires none.
It's Eco-Friendly
You might be surprised to learn that artificial grass is good for the environment. Because it limits your water usage, this type of grass won't waste water. You also won't need to use a bulky lawnmower to cut it, something which can contribute to carbon emissions and pollution.
Regular grass can invite insects too, which could contribute to heavy pesticide use around your yard. Because artificial turf isn't a suitable habitat for these pests, they will choose to live somewhere else. This can prevent you from needing to use dangerous toxins to remove them.
It Saves Time and Money
Maintaining grass can take a lot of time and money. This is where artificial grass shines. It requires no cutting or fertilizing, and once you install it, that's all you'll need to invest in.
What Can Artificial Grass Be Used For?
Artificial grass can be used for many different purposes.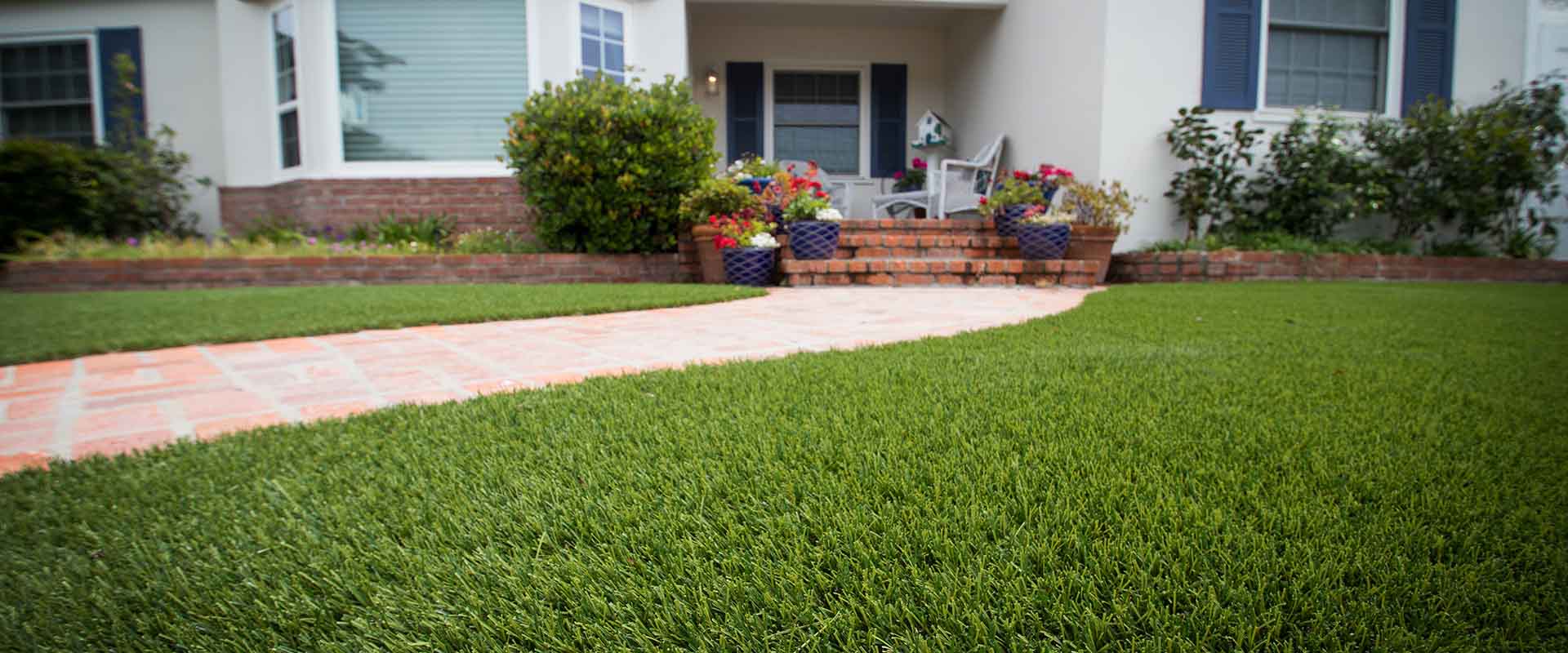 Lawns
A popular area to install artificial grass is around lawns. The grass will be a stunning contrast against your living space and help you save plenty of money on both water and fertilizer. You'll also find that this type will stay green year-round, even during the hot summer.
Putting Greens
A putting green is yet another great place to install artificial turf. Despite many walking on it, the blades won't wilt or look trampled. In comparison with a real grass putting green, the maintenance with an artificial grass putting green is little to none.
Pet Turf
If your pet suffers from allergies, synthetic pet and dog turf can be a great solution. The grass won't collect mold, spores, or pollen, which can irritate a pet's skin. This way, your pet can safely play and sniff outside.
You'll also find that artificial grass doesn't turn brown from your pet repeatedly urinating on it. It will continue to keep its vibrant green color no matter how much your pet uses it.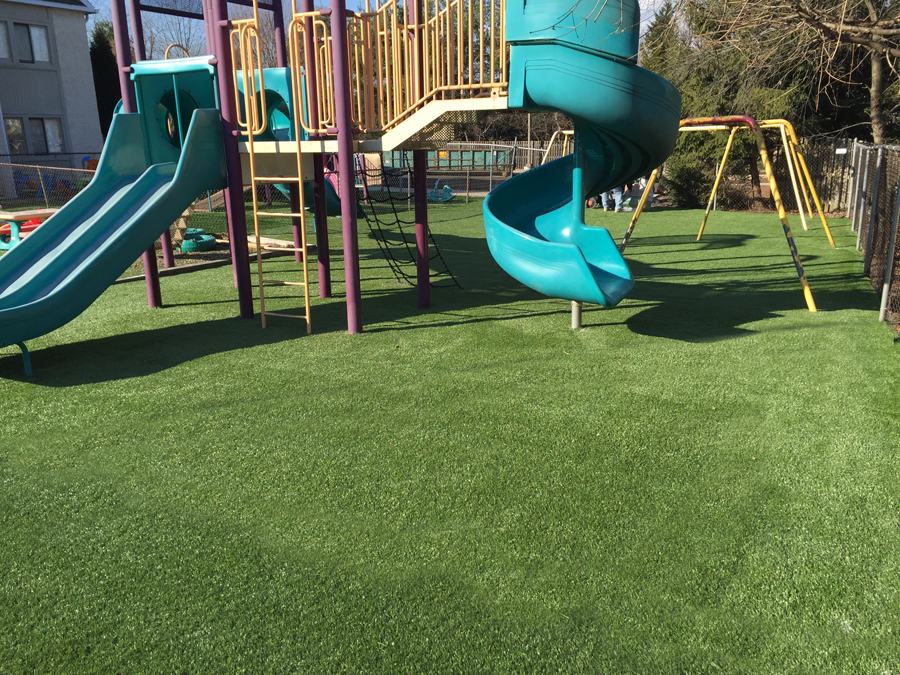 Playground Turf
Synthetic grass can be an amazing addition to playgrounds. Compared to regular grass that can be itchy and irritating to the skin, our artificial grass designed for playgrounds is both non-abrasive and free from allergens, making it perfect for everyone to play on.
In addition to this, fake grass is installed with a cushioned base. If children fall on it, they are less likely to hurt themselves because it's soft and will absorb shocks.
Commercial Areas
If you're looking for a way to boost the look of a commercial area's landscape in Atlanta, GA, commercial artificial grass can do just that. You can add commercial artificial grass around places such as:
Restaurants
Retail shops
Patios
By doing so, you can give them a more attractive look.
Try a Free Consultation
If you're interested in having artificial grass installed, consider contacting SYNLawn of Georgia for a free consultation. Our artificial grass will leave your yard looking well-manicured throughout the year. It can also help you cut back on expensive water bills and fertilizer and maintenance costs.
Contact Us
Consult with our friendly knowledgeable team on what artificial grass lawn is right for your home Atlanta, GA. Schedule a free consultation, or feel free to call our office to talk with our friendly team, today.