Artificial Grass in Madison, Georgia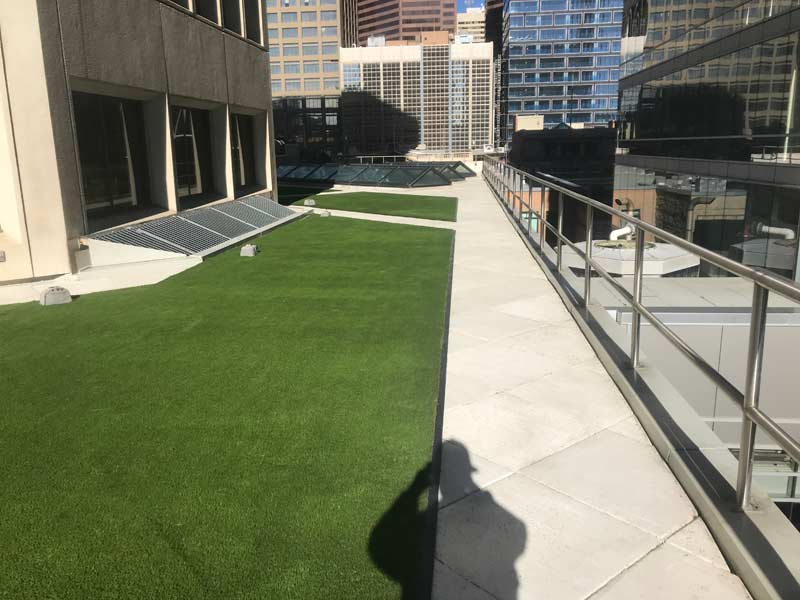 SYNLawn Georgia is a leader in artificial grass installation in Madison, GA and surrounding areas. The use of artificial grass is gaining momentum in the city of Madison, Georgia, which is a centrally-located suburb of Atlanta. Madison is renowned for its aristocratic culture, rich history, and thriving commerce, and this has led to a population boom and a subsequent spike in demand for artificial grass.
For decades, our company has been a recognized leader in the sale and installation of synthetic turf for commercial and residential use. Our turf is low maintenance, stays elegantly green all year long, and is incredibly resistant to wear and tear. If you want to make the transition from natural to artificial grass, SYNLawn Georgia is only a phone call away.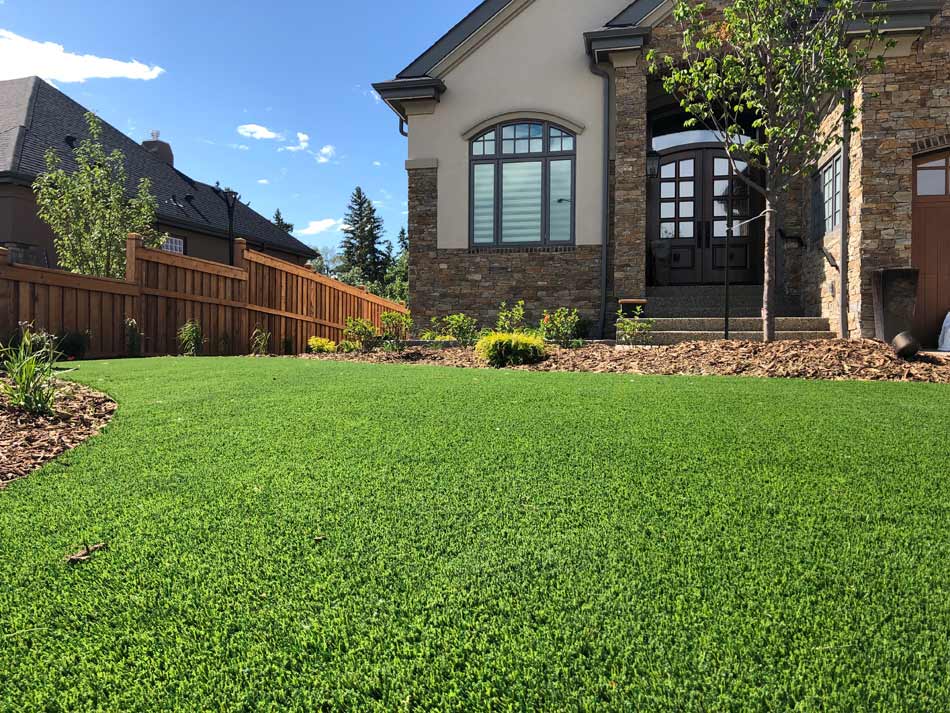 Let us review why so many Madison residents have made the switch:
Advantages of Artificial Turf
Artificial turf comes with numerous advantages including:
Water conservation
Low maintenance
Eco-friendliness
Safe for the whole family, including kids and pets
Let's discuss each benefit in further detail.
Water Conservation

While natural grass is visually appealing, it requires tremendous amounts of water to keep it looking flawless especially during hot summer months when the heat damages the blades resulting in brownish patches. In an attempt to avoid unsightly brown patches many home owners leave their water sprinklers on all day resulting in excessive water usage, and having wet grass in the high heat of day can magnify the uv rays and burn tender grass.
Experts estimate an average lawn uses between 50 to 60 gallons of water per square foot. Many local counties impose water restrictions in drought months to curb the usage. Installing artificial turf conserves water and the turf stays immaculately pristine with little to no water all year long.

Low Maintenance

Natural grass requires an incredible amount of landscaping work to keep it looking aesthetically pleasing including constant watering, the purchase of expensive sprinkler systems, pruning, trimming, edging, and more. This does not even mention the chemical treatment and labor utilized in the process. Then despite your efforts, the grass still succumbs to damage from the hot summer heat, foot traffic, water shortages, pests, and disease. Artificial turf does not require any ongoing maintenance after installation, saving you time and money.
Eco-Friendly

Since artificial turf does not require regular maintenance in terms of chemical treatment, it's friendly to the ecosystem. Take, for example, the numerous chemicals used in landscaping: including pesticides, fertilizers, and herbicides. Research shows that over time these chemicals end up contaminating water, plant and marine life. Ultimately, humans consume these contaminants. Artificial turf alleviates this since it does not need any chemical treatment to sustain it. Similarly, you don't need landscaping equipment, which can emit carbon fumes and other pollutants into the atmosphere.
Safe for the Whole Family, Including Kids and Pets

Artificial turf is popular as playground turf. In Madison, GA, there has been a surge in installation of synthetic turf at parks, playgrounds, restaurants, schools, and daycare centers. The multilayered padding drives its popularity. Our turf provides a safety cushion against falls during playtime, which also benefits pets.
In addition to its padding, artificial grass is not susceptible to outdoor pests. With artificial turf, your pets can play in a space that's relatively allergy-free. It's also highly resilient, meaning pets cannot make holes or dig through it. Finally, artificial grass prevents lingering pet odors due to its excellent drainage qualities.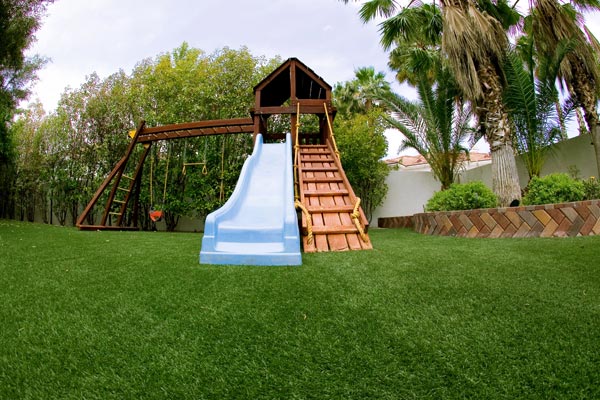 Get Your Free Consultation Today

It's easy to see why SYNLawn Georgia is the dominant force in the artificial turf industry. Our excellent customer service coupled with our commitment to excellence endeared us to numerous Madison, GA residents. Whether you have questions, or are ready for the installation, our experienced staff will walk you through every step of the process. Contact us today for more information.