Artificial Grass in Roswell, Georgia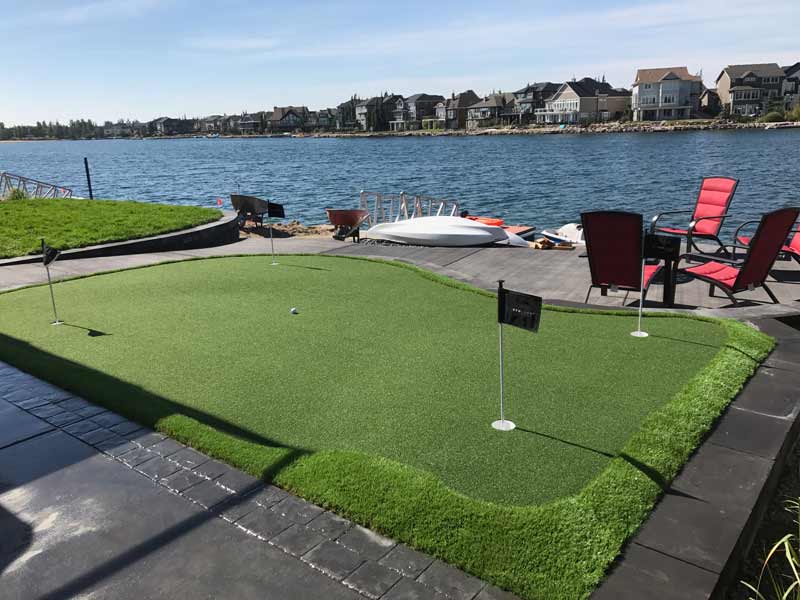 If you are looking for cost-effective artificial grass in Roswell, Georgia installed by the experts from SYNLawn Georgia –we have you covered!
Roswell's population doubled in the last decade, primarily due to its rich history and close proximity to Metro Atlanta and we have been keeping up with the increased demand for beautiful artificial grass lawns, playgrounds, putting greens and more.
With the  population growth that Roswell has experienced we have seen an increase in the use of artificial grass for residential and commercial purposes. From day care centers to restaurant play areas, schools, commercial landscaping and more our expert designers help you plan out the best low maintenance artificial grass solutions for home or office.
SYNLawn Georgia is a leading provider of artificial turf in Roswell, Georgia. Our synthetic grass is versatile and easy to install, so you won't worry about spending inordinate amounts of time and resources on landscaping.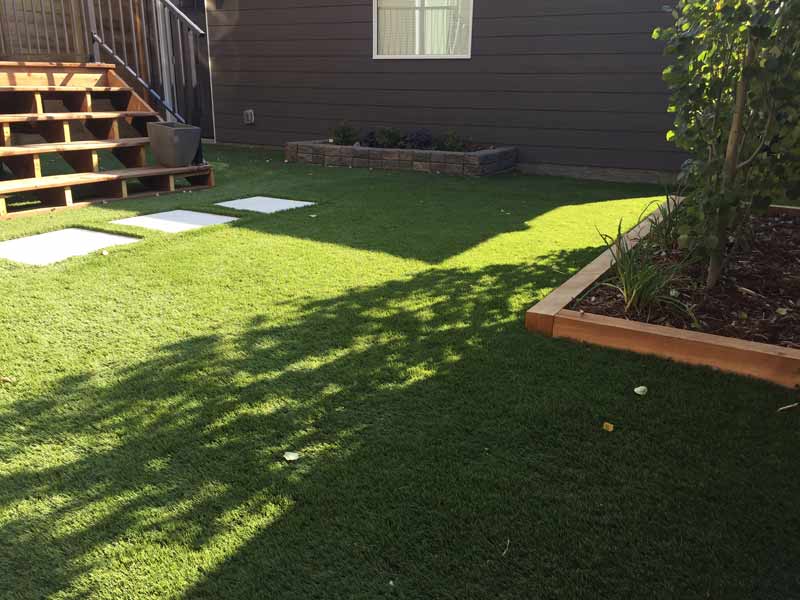 The Advantages of Synthetic Grass in Roswell, Georgia
Roswell homeowners will experience several advantages with SYNLawn artificial grass.
It Reduces Water Consumption
One of the most significant advantages of artificial grass is it conserves water. Natural grass requires gallons of water daily to survive; artificial grass does not. Instead, our synthetic grass only requires an occasional rinsing of the artificial lawns grass blades with a water hose.
It Is Environmentally Friendly
One of the great hallmarks of artificial grass is its eco-friendly nature. It's a great way to conserve water in this day and age of persistent droughts and water usage restrictions. Since turf requires no trimming, there is no need to use landscaping equipment. This lowers environmental pollution and carbon emissions.
Regular grass also attracts insects, which potentially results in excessive use of pesticides and herbicides. Artificial turf is an unsuitable habitat for pests and other insects. This eliminates the need for hazardous toxins used to eradicate them.
Saves You Time and Money
Grass maintenance is a costly and time-consuming exercise. This is where synthetic grass truly makes a difference. It requires no pruning or fertilizing, and once installed, there is little maintenance required.
What Is the Purpose of Artificial Grass?
Artificial grass is versatile and used for a variety of purposes.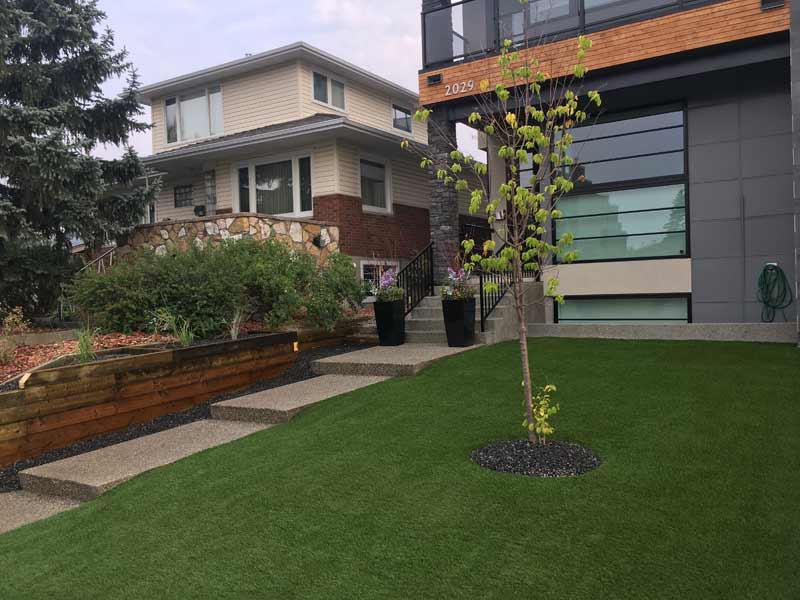 Lawns
Artificial turf is frequently used for residential lawns. It transforms the space into a majestically pristine lush lawn, which not only stays green all year long but requires little upkeep. The same cannot be said of traditional sod, which requires round-the-clock monitoring and landscaping to stay immaculate. Synthetic turf stays consistently appealing even in the hot summer months or during persistent droughts.
Putting Greens
Artificial grass revolutionized putting greens. We are all aware that golf requires a near-perfect turf. This is easily achieved with artificial golf grass, which stays consistent regardless of missed swings; and traffic from golfers, golf carts, and spectators.
Traditional sod grass requires an incredible amount of landscaping work to remain at an appropriate length and texture for golf. Even then, there is no guarantee of perfection, especially in the face of intense summer heat, prolonged foot traffic, and water shortages.
Turf for Pets
Synthetic pet and dog turf is an excellent solution for your pet. The turf will not accumulate mold spores, pollen, or other allergens, which irritate your furry family member. This allows your pet to play and sniff safely in an allergy-free environment while outdoors.
Additionally, you'll notice that artificial grass does not turn brown because of your pet's urine. It retains its vibrant green color regardless of how frequently your pet uses it.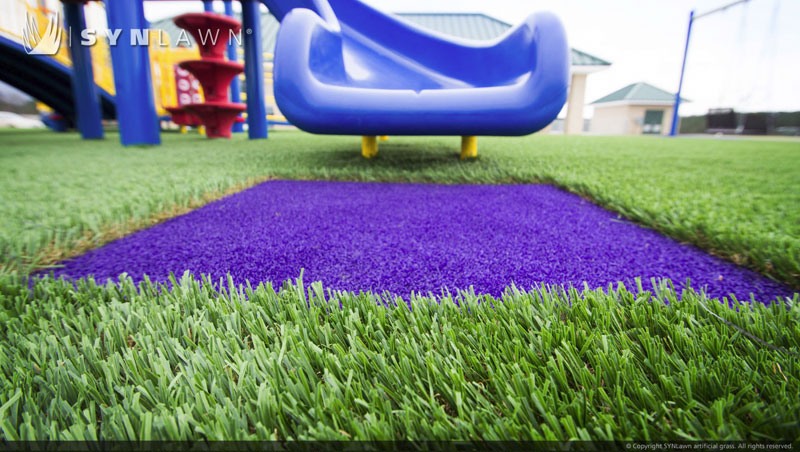 Turf for Playgrounds
Synthetic grass has the potential to be an incredible addition to playgrounds. Unlike natural grass, which can be itchy and irritating to the skin, our playground artificial grass is both non-abrasive and allergen-free, making it ideal for kids to play on.
We install artificial grass on a cushioned base. This cushion acts as a shock absorber, so that children will be better protected from harmful injuries when they fall.
Commercial Districts
If you want a way to improve the appearance of your retail or business space in Roswell, GA, commercial artificial grass can help. Synthetic turf in business environments is ideal for places such as:
Patios
Kids' play areas in restaurants
Retail establishments
SYNLawn artificial grass gives these locations a more attractive appearance and provides a layer of safety and comfort.
Contact Us for a No-Obligation Consultation
If you're interested in installing artificial grass, contact SYNLawn Georgia for a no-obligation consultation. Our artificial grass maintains a well-kept appearance throughout the year. Additionally, it saves money on high-priced water bills, fertilizer, and maintenance.
Consult with our friendly and knowledgeable staff to determine which type of artificial grass lawn is best for your Roswell, GA home or office. To schedule a complimentary consultation, or to speak with a member of our friendly team, call our office today.