Artificial Grass Lawns in Atlanta, GA
The popularity of artificial grass lawns in Atlanta, GA is on the rise thanks to recent technological advancements in the making of our synthetic turf. As a result of these developments, SYNLawn Georgia's signature products are incredibly lush, weather-resistant, low maintenance, and environmentally friendly. Our turf adorns many residential and commercial lawns throughout Atlanta and the surrounding areas.
Before we delve into the benefits of artificial grass, let's see what makes our synthetic turf so resilient:
Artificial Grass Construction
The artificial grass sold by SYNLawn Georgia is among the highest quality turf on the market. Over the last four decades, our team has consistently improved our production process and invested in new technologies. An example is our groundbreaking EnviroLoc+ Backing Technology, which renders our turf extraordinarily lifelike, durable, weather-resistant, safer, and eco-friendly.
As a result, SYNLawn's artificial grass is commonly used for:
Residential front and backyards
Commercial storefronts, walkways, shopping malls, and retail centers
Rooftops, decks, and patios
And more!
Benefits of Artificial Grass Lawns
SYNLawn Georgia's artificial grass lawns offer our customers a number of benefits, including: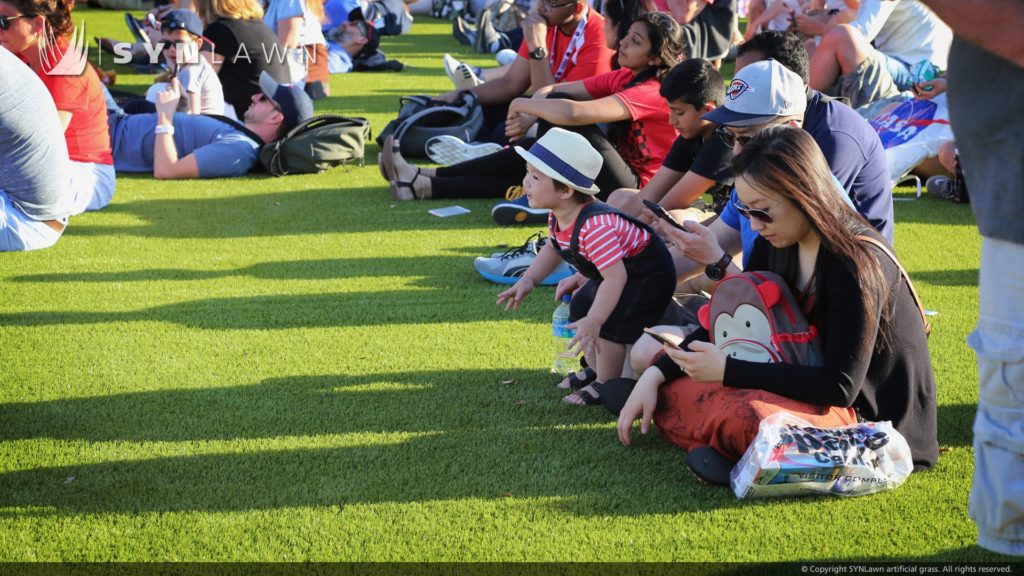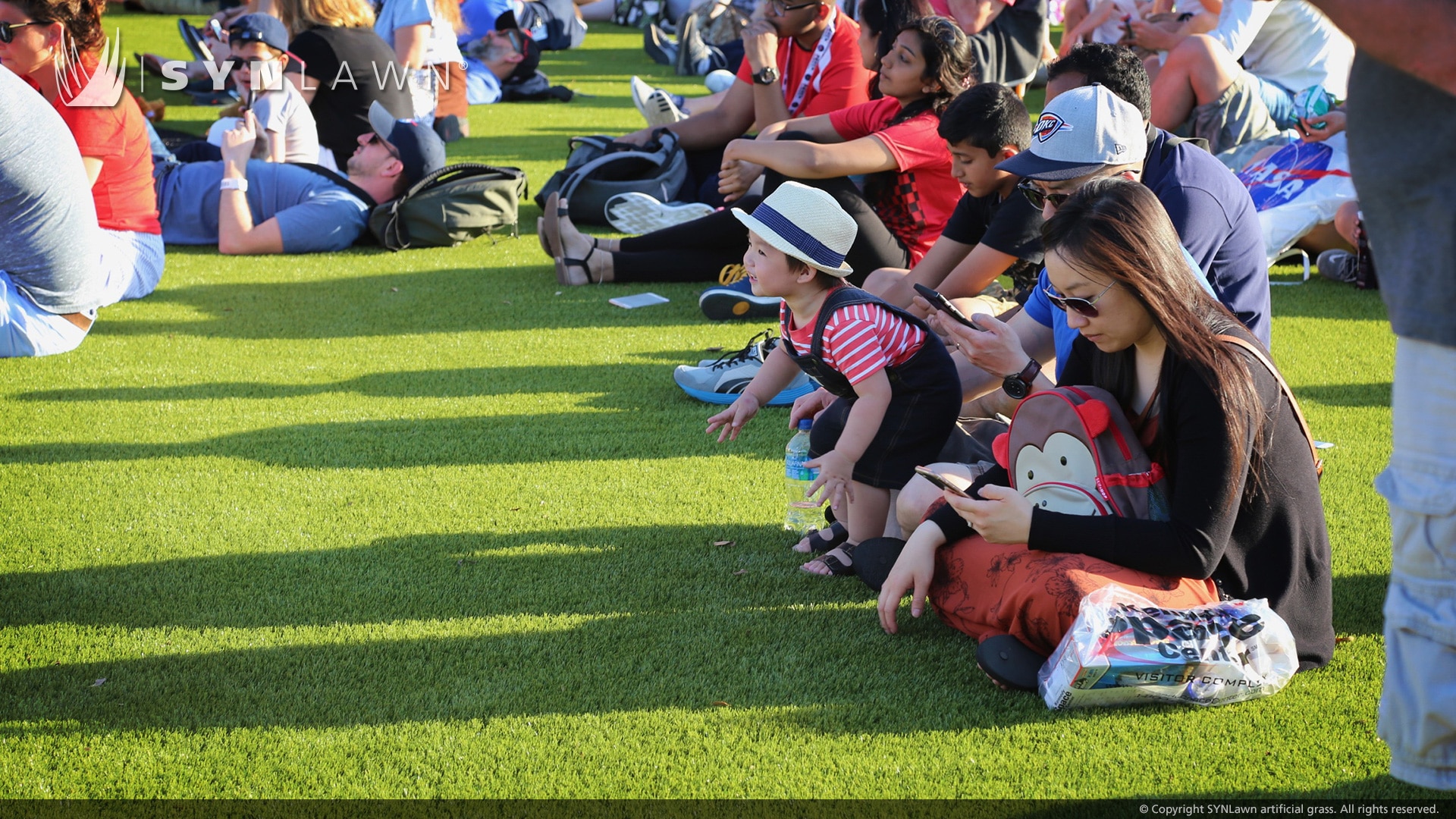 A Remarkably Lush Lawn
Thanks to our innovative artificial turf technology, your lawn can now look and feel more amazing than ever before. Our synthetic grass lawns are incredibly realistic. Their radiant green and luxurious appearance will continue to captivate you and any passersby.
If you're looking to give your front or back lawn a much-needed facelift, artificial grass from SYNLawn Georgia is the way to go!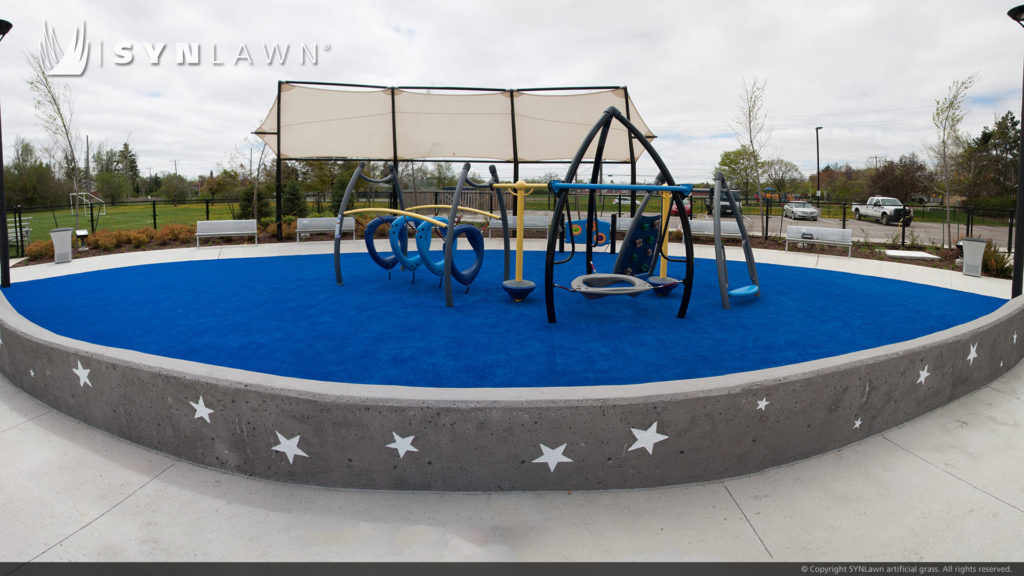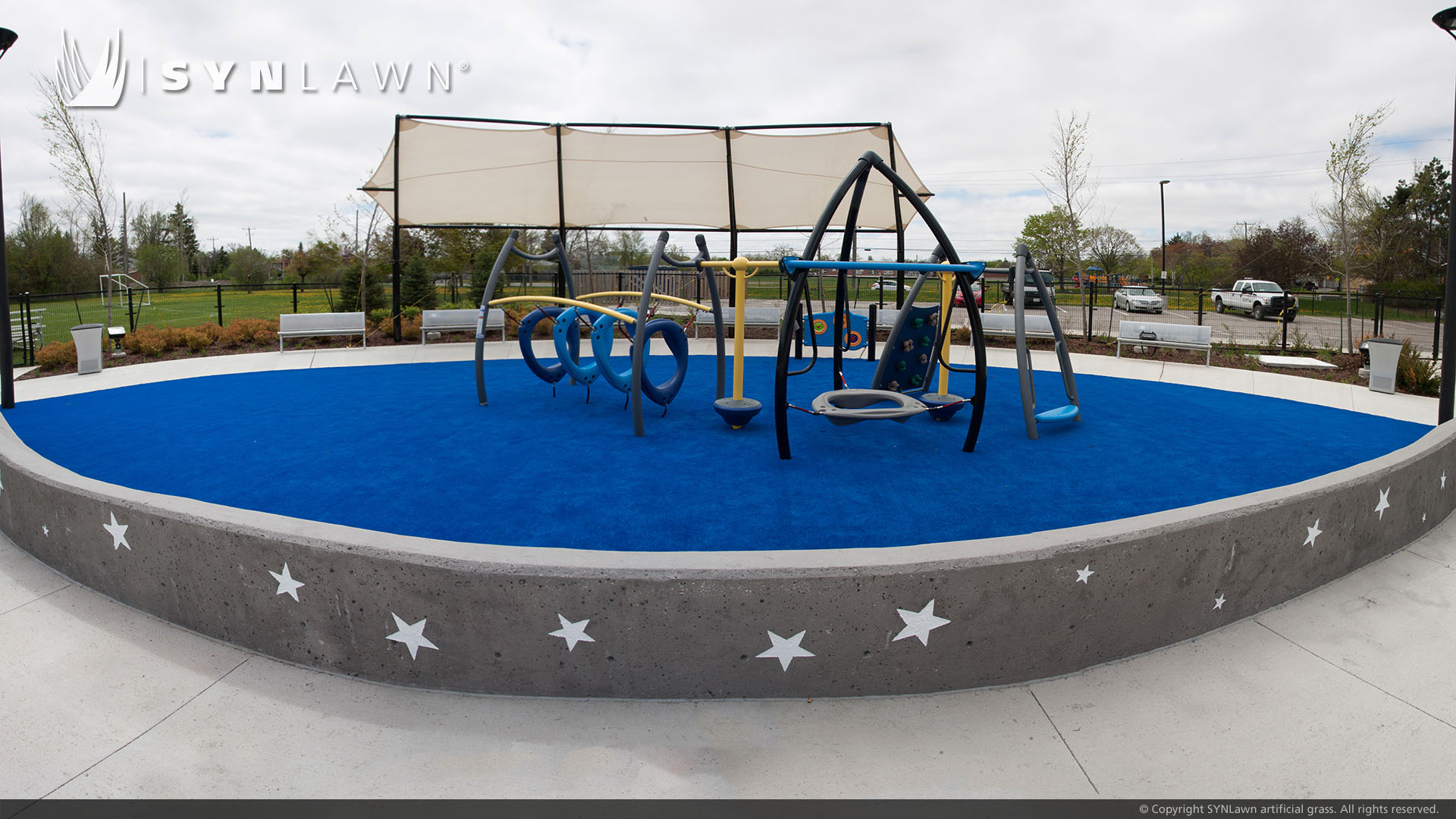 Conservation of Water
In Atlanta, like much of Georgia, water is a scarce and valuable resource that impacts both home and business owners as well as the environment. Artificial grass efficiently alleviates a home or business' water consumption by reducing the amount of water wasted on lawn care and improperly-adjusted water sprinkler systems. The synthetic nature of artificial turf allows it to remain perfectly pristine without a need for water or water sprinklers. This provides a huge benefit for our customers and the environment.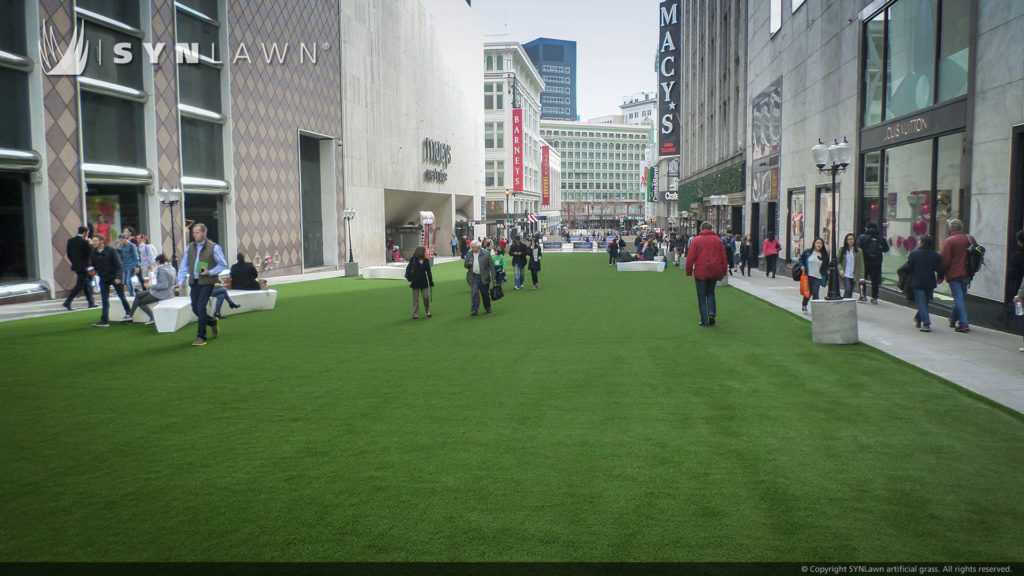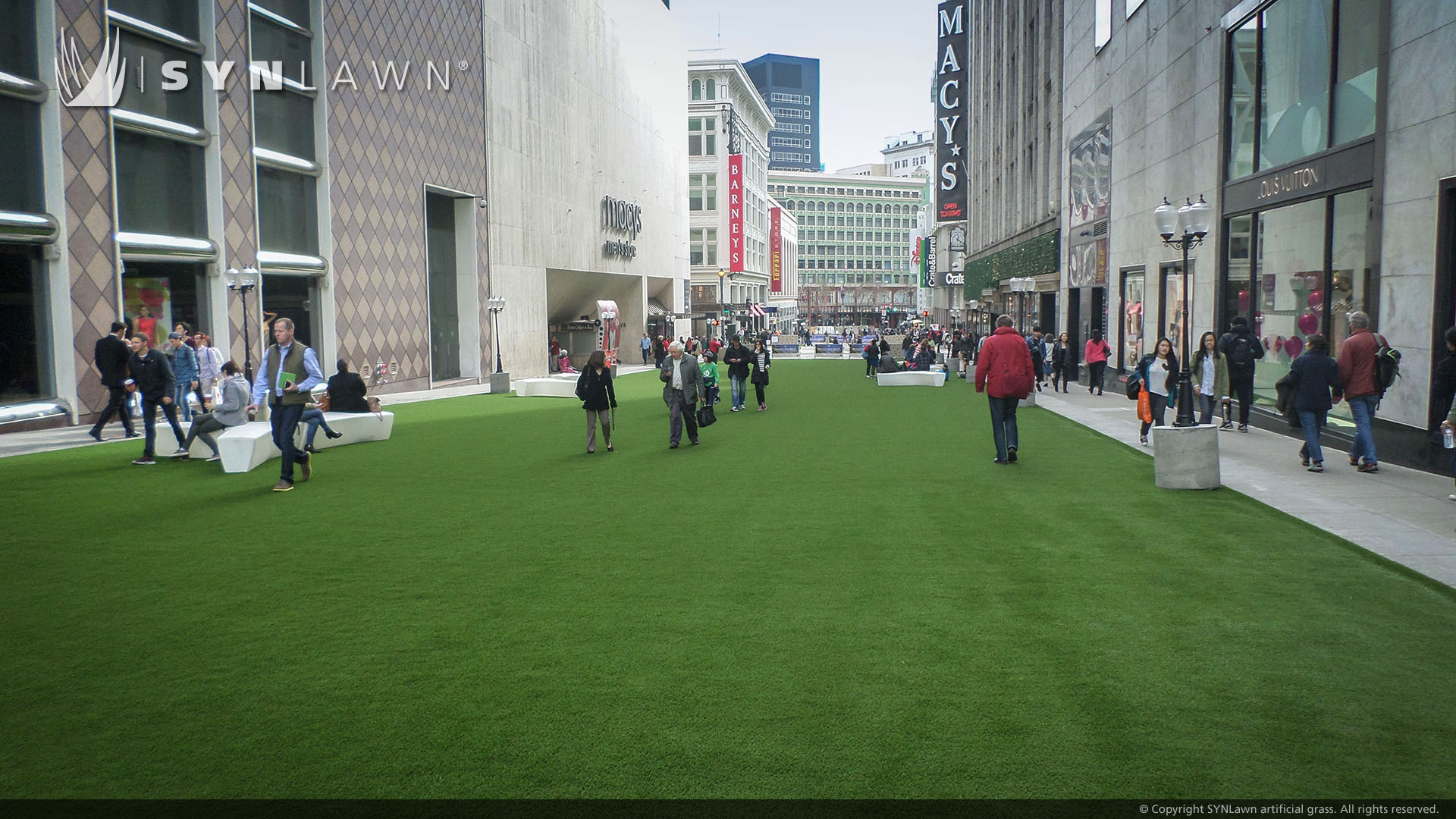 Long-Lasting Durability
A healthy, well-maintained natural grass lawn can enhance the look and feel of your home. However, achieving a natural grass lawn like this takes significant time and effort. Plus, there is no guarantee that a natural grass lawn will not be overrun by weeds or suffer from brown patches.
Each of these aesthetic concerns can be fully addressed by installing an artificial grass lawn. Synthetic turf maintains its full, green, and weed-less look regardless of weather conditions, normal wear and tear, or whether or not a business or homeowner has extra time to commit to lawn care.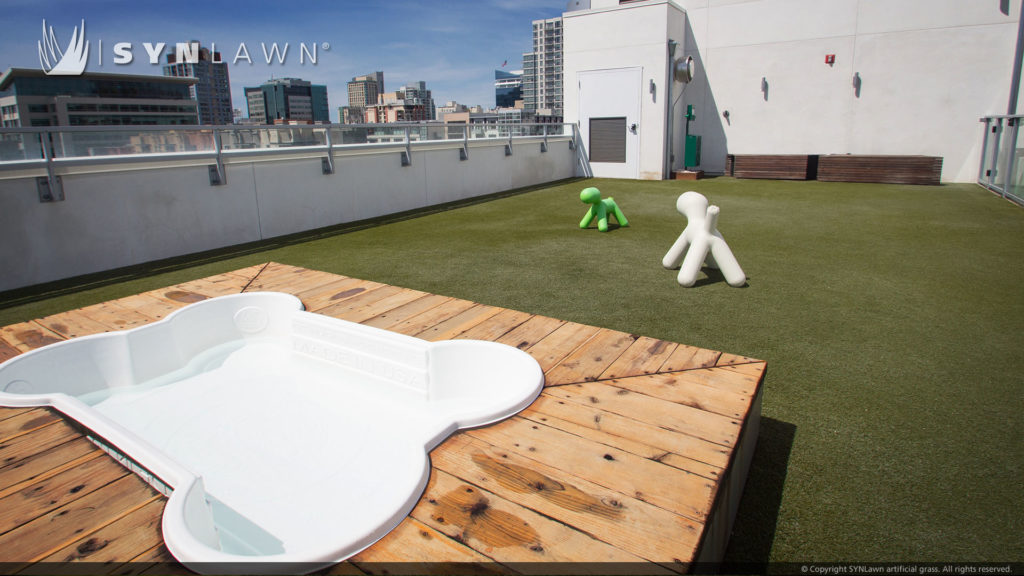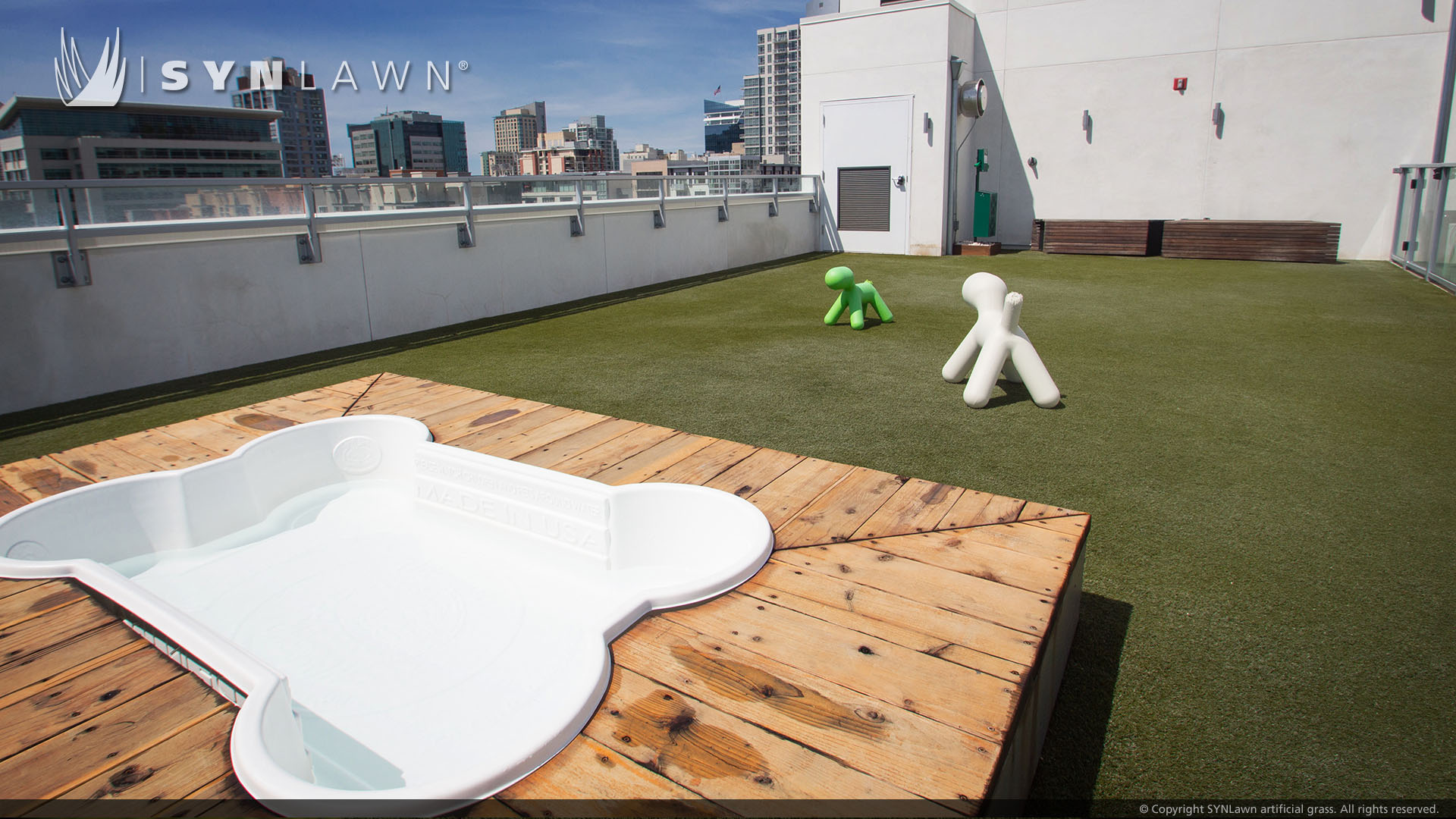 Eco-Friendly
Artificial grass lawns are also a cleaner and more environmentally friendly option than traditional grass lawns. Synthetic turf does not depend upon the use of potentially harmful chemicals to maintain a healthy, lush appearance.
As a result, the number of toxins that end up in the earth's water, soil, and vegetation systems is reduced. Similarly, there is also no need for gas-powered lawn mowing equipment, which helps to reduce the amount of carbon that is released into the atmosphere. By installing synthetic grass lawns from SYNLawn Georgia we help our customers help make the world a healthier place.
Low Maintenance
There is no denying that some people enjoy using outdoor landscaping work as a form of exercise. However, the majority of people would prefer to be doing something else. After all, most people are too busy with work, school, family, and hobbies to devote extended amounts of time to lawn care. Artificial grass provides those looking to save time on lawn care with a solution.
With a synthetic grass lawn, there is no longer a need for lawn mowing, irrigation, or setting up water sprinklers. As a result, most of the tasks and hassles associated with lawn maintenance and care are eliminated. This includes watering, edging, pruning, weeding, and adding agricultural chemicals such as pesticides, fertilizers, and herbicides. For many, the benefit of low maintenance with their artificial grass lawns is reason enough to install one.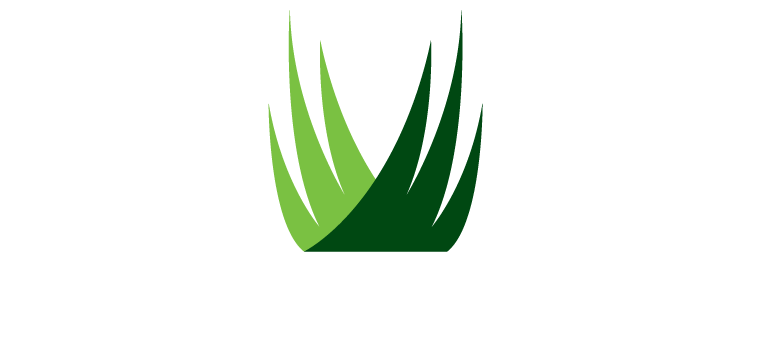 Contact Us for More Information
If you are looking to transition from natural grass to an artificial grass lawn in Atlanta, GA, look no further than SYNLawn Georgia. Our synthetic turf is sublime, durable, low-maintenance, and eco-friendly.
Contact us today to learn more about our artificial grass lawns or to schedule a free, no-obligation consultation for your home or office synthetic grass lawn project!