Artificial Grass in Milton, GA
The team from SYNLawn Georgia offers homes, businesses, and more amazing artificial grass for sale and installation in Milton, GA. As many residents of Milton, Georgia know, the city's charm is deeply rooted in its lush landscapes. But maintaining these vibrant green vistas can be a labor of love, especially considering Georgia's unpredictable weather. Here at SYNLawn Georgia, we have a convenient and eco-friendly solution: artificial grass. Our high-quality artificial turf offers a low-maintenance alternative to traditional grass that not only looks authentic but can stand up to practically any weather while saving home and business owners time and money.
The Benefits of Synthetic Grass From SYNLawn Georgia
Artificial grass has gained traction over the years, primarily due to its many advantages. With unpredictable weather patterns in Milton and the rest of Georgia, including cold and periods of intense heat, it can be challenging to maintain a conventional lawn. Plus, the constant watering, fertilizing, mowing, and reseeding not only consume considerable amounts of time but also increase the expenses for homeowners and business owners.
This is where artificial grass from SYNLawn Georgia can help! Our synthetic turf is designed to endure the varying weather conditions in Milton, GA, from sweltering summers to frosty winters, without losing its vibrant green appeal. The best part? It demands almost zero maintenance. So you can bid adieu to your lawn mower and sprinklers!
Beyond being incredibly weather-resistant, our artificial turf offers a cost-efficient landscaping solution in the long run. While the initial investment can seem higher than seeding a traditional lawn, the maintenance costs for synthetic grass are significantly lower. There is no need for constant watering, which reduces water bills, which can be especially crucial during the scorching summers in Milton, Georgia.
You also save on other costs, such as fertilizers, pesticides, lawn care equipment, and the valuable time you would normally spend maintaining a conventional lawn. So, ultimately, by switching to an artificial grass lawn, you get to enjoy a stunning green space year-round and save money at the same time.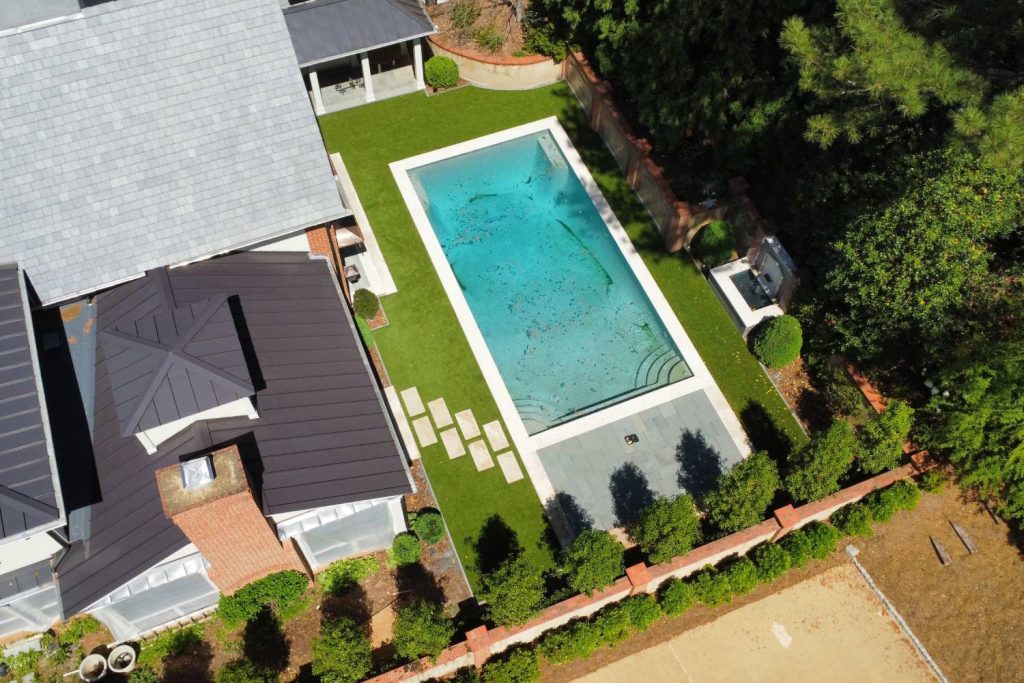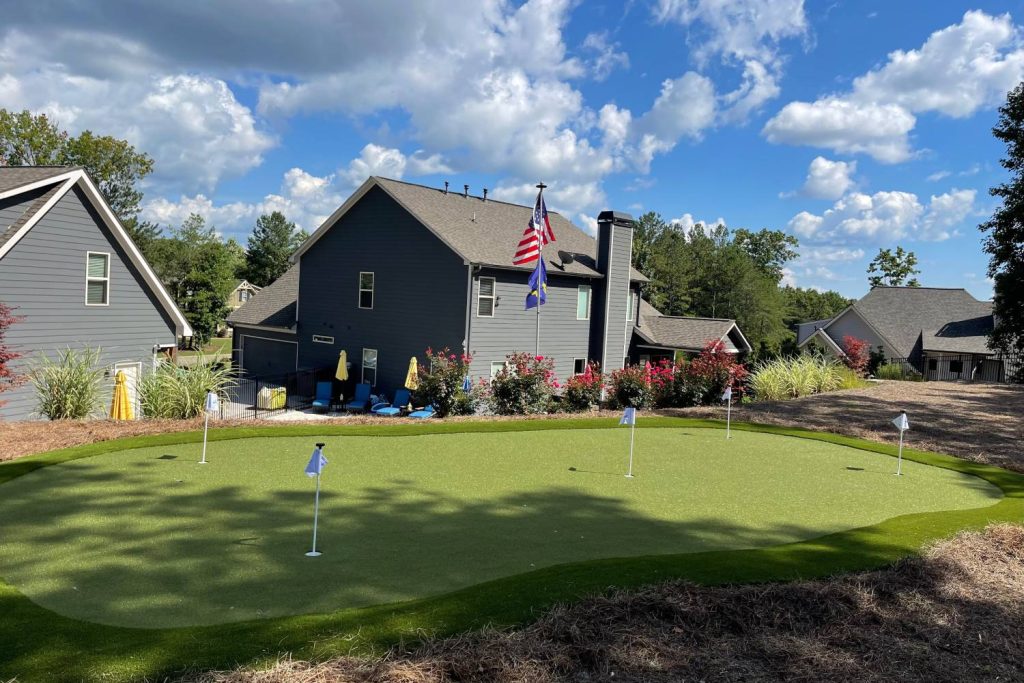 Artificial Turf Options for Homes, Businesses, & More in Milton, GA
In addition, the team from SYNLawn Georgia offers an array of artificial grass options designed for different needs. If you have pets, our artificial dog and pet turf is ideal for your property in Milton, GA. It is designed with extra durability to withstand the energy of your furry friends while ensuring easier cleanup. Best of all, our pet-friendly synthetic turf is antimicrobial, helping to prevent odors and ensuring a safer environment for your pets to frolic in.
For families with children, our artificial playground grass provides a safer and more durable play area for homes and businesses in Milton, GA. It is soft enough to help cushion falls and robust enough to withstand heavy foot traffic. In doing so, it helps ensure your children can play without damaging the turf. Plus, our playground turf stays cooler, even in hot weather, ensuring a more comfortable playtime for your kids.
For the golf enthusiasts in Milton, GA, our artificial golf greens are a game-changer. You can transform your backyard into a personal golf course with our professional-grade artificial golf grass. So practice your swing at any time without worrying about the maintenance of a real golf course. The consistency of our synthetic golf turf ensures your ball rolls true, providing an excellent practice ground.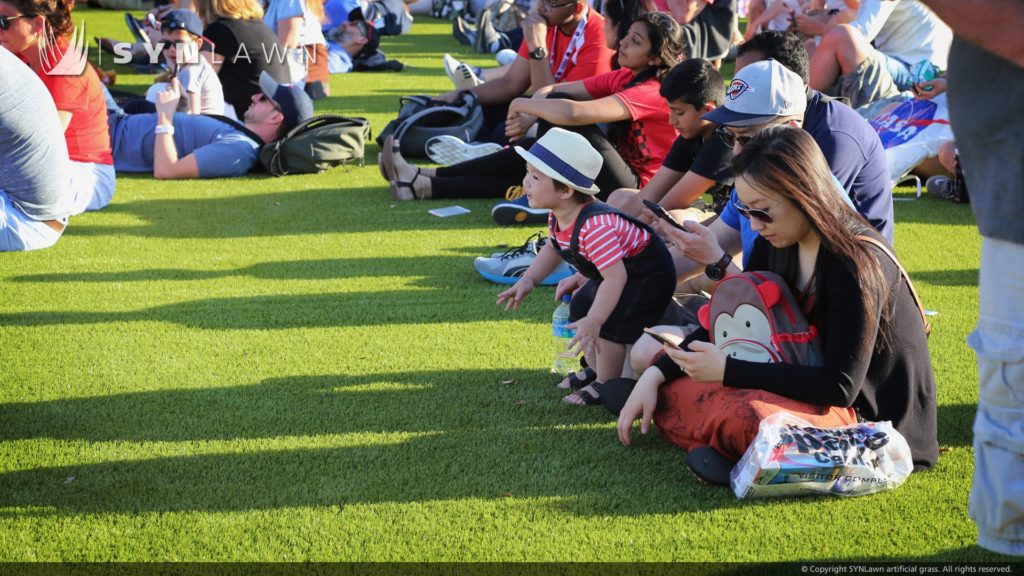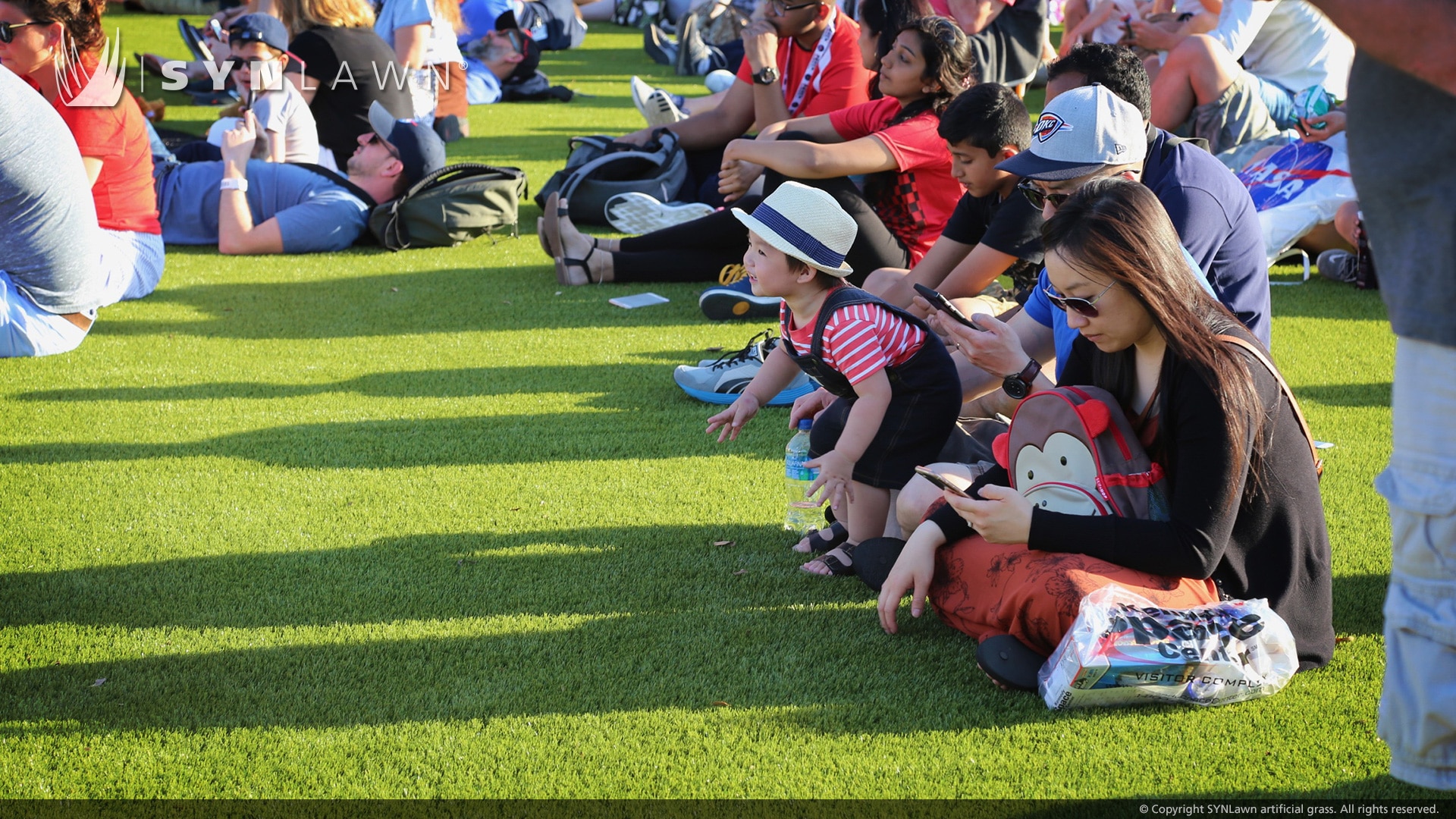 Contact Us at SYNLawn Georgia Today to Learn More About Our Milton, GA, Artificial Grass Installation!
Artificial grass from SYNLawn Georgia offers a multitude of benefits for properties in Milton, GA. It is low-maintenance, can withstand Georgia's unpredictable weather, saves home and business owners money over time, and comes in several types to suit individual needs. Whether you are a pet owner, a family with energetic kids, a golf enthusiast, or just someone seeking a beautiful, hassle-free lawn, SYNLawn Georgia has a green solution for you.
So, why wait? Contact us to switch to artificial grass and step into a stress-free world of outdoor living!