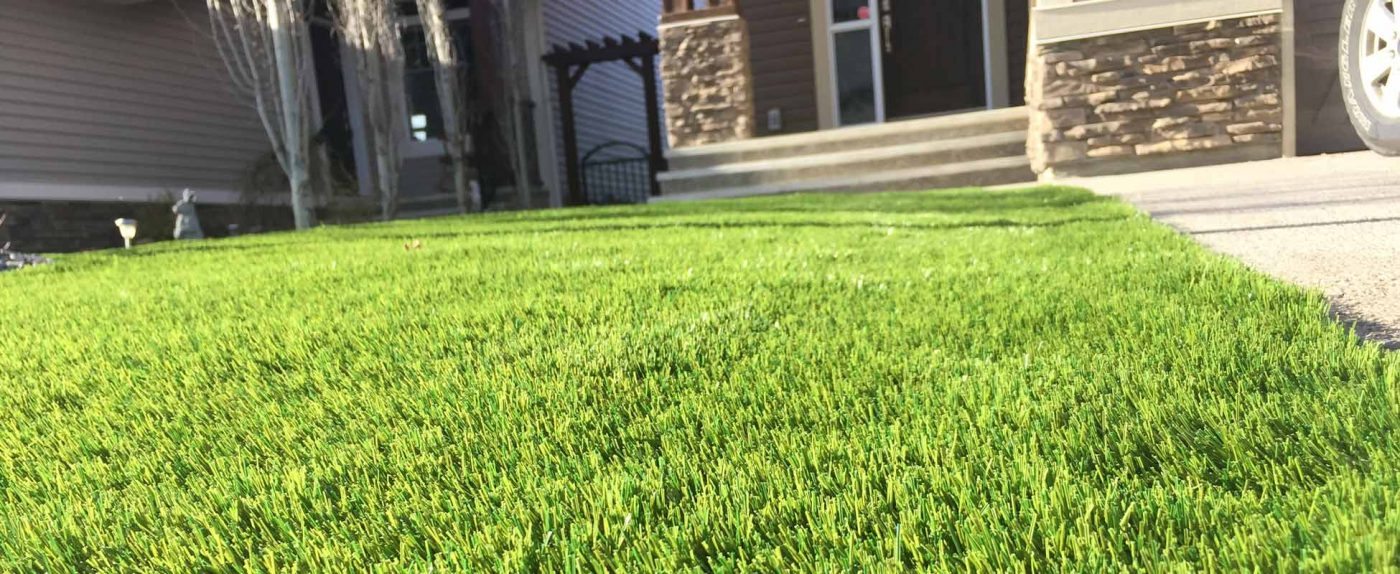 Artificial Grass in Alpharetta, Georgia
The use and application of artificial grass in Alpharetta, Georgia has come a long way in recent years, thanks to SYNLawn Georgia. While initially reserved for trendy golf courses and other sports venues, now we install synthetic turf in residential backyards, kids' playgrounds, putting greens, pet turfs, and even commercial venues.
For quality and professional installation of synthetic turf, Alpharetta residents trust SYNLawn Georgia. SYNLawn Georgia is a leading installer of commercial and residential artificial turf with thousands of satisfied customers and decades of experience. Below, we'll discuss the benefits of installing SYNLawn Georgia's artificial grass.
Advantages of Artificial Grass
Installing synthetic turf comes with many advantages. The first benefit is the majesty of the turf – it's gorgeous and flawless. Secondly, you never have to contend with repetitive maintenance. Ditch your lawnmower and trimmer and save money in the process. Finally, the artificial turf is eco-friendly and does not become infested with pests, weeds, or fungi.
Conserves Water & is Low Maintenance
One of the notable advantages of artificial grass over natural grass is it requires no watering or other maintenance. You won't deal with weekly lawn mowing to nurture it. Additionally, you don't have to hassle with watering it regularly to keep it lush and green. When fall arrives, and the leaves begin to pile up, you typically clear them using a rake or a blower. With artificial grass's low maintenance qualities, you free up more time to do what you want to do.
Stays Constantly Green
It's common knowledge that during frigid months, natural grass goes dormant and turns brown. The same happens during hot summer months where the grass succumbs to excessive heat and water shortages. No one wants a brownish-looking lawn that lowers the home's visual appeal. The answer is installing SYNLawn Georgia's artificial grass. It looks majestically lush and never loses its appealing green color regardless of the season.
Eco-friendly
We live in a day and age where environmental conservation is a central issue. If you've ever wondered how you can play a part in preserving the environment, install artificial turf. Consider this: scientists believe many of the chemicals used in landscaping eventually contaminate the water systems, plants, and marine life. Artificial grass does not require any chemicals to sustain its luster.
It's also an accepted fact that gasoline and diesel-powered lawn mowing equipment emit atmospheric pollutants in the form of toxic carbon fumes. With the installation of artificial turf, this is eliminated since the turf requires no lawn maintenance.
Durability
Artificial turf is widely regarded as being more durable than natural grass. According to many distributors, artificial grass remains pristine for up to 15-20 years. It is built to withstand extensive pressure from foot and pet traffic without sustaining significant damage. Want to enjoy your favorite sport on a world-class turf? Install SYNLawn Georgia's artificial grass.
Makes Economic Sense
Then, think of all the money you'll pocket by cutting back on water usage. This is significant considering the average home lawn easily consumes up to 55 gallons of water per square foot. It's not uncommon for homeowners to spend thousands of dollars per year on water. With artificial turf, you never worry about paying exorbitant water bills associated with leaving your sprinklers on all day.
While installing artificial turf requires an initial cost, the overall return on that investment is greater than that of real grass. Take, for instance, the amount of money you save when you eliminate the need to buy fertilizers, sprays, and other lawn care products season after season.
Artificial turf also saves you money on repetitive lawn mowing. Most lawns need to be trimmed at least once a week or sometimes more often. Depending on the size of your yard, this translates into thousands of dollars per year in maintenance costs. With artificial turf, these costs are significantly reduced.
Contact Us for More Information
At SYNLawn Georgia, we pride ourselves on providing Alpharetta residents with state-of-the-art synthetic turf options. When it comes to low maintenance, durability, and visual appeal, our products speak for themselves. So if you're ready to make the switch, contact us today to schedule an appointment.