Artificial Grass for Parks & Playgrounds in Atlanta, GA
At SYNLawn Georgia, we offer high-quality artificial grass for parks and playgrounds in Atlanta, GA. Our durable, beautiful artificial grass and playground turf are specially designed and equipped with numerous features to help benefit a variety of spaces, including public parks. Discover how our turf products can help transform your community spaces below:
Why Choose Artificial Grass for Parks?
There are many reasons why parks and playgrounds in Atlanta, GA can benefit from the installation of artificial grass. For one, it's low maintenance. Traditional grass requires constant watering, mowing, fertilizing, and more. With artificial grass from SYNLawn Georgia, you can say goodbye to all of that! Your maintenance crew will no longer have to spend countless hours tending to the grass, freeing up time and resources for other park or playground improvements.
Another benefit of our artificial grass for public spaces in Georgia is its durability. Parks and playgrounds see a lot of foot traffic, and traditional grass can quickly become worn and damaged. Artificial grass, on the other hand, is designed to withstand heavy use and still looks great year after year. It's also resistant to pests and insects, which means you will not have to worry about treating the grass with chemicals that can be potentially harmful to human health as well as the environment.
At SYNLawn Georgia, our artificial landscaping grass and playground grass also provide spaces with a consistent and attractive appearance. This is because our synthetic grass products are designed and specially manufactured to be highly realistic. In doing so, they emulate the look and feel of conventional grass. Yet, unlike traditional turf, our artificial alternative retains its lush, green, and perfectly trimmed appearance throughout its long lifespan, helping your park or playground in Atlanta, GA look its best.
Artificial Grass for Commercial Playgrounds
Playgrounds can benefit from the low-maintenance, durability, and beauty our artificial grass offers. But, the primary benefit that parents, businesses, architects, and city planners specifically appreciate about our artificial playground turf is its enhanced safety. This is possible due to our synthetic playground grass' extra padding, which helps provide shock absorption for impacts. As a result, our playground turf can help cushion running, walking, jumping, and even tripping and falling, which helps children and adults avoid potentially serious injuries.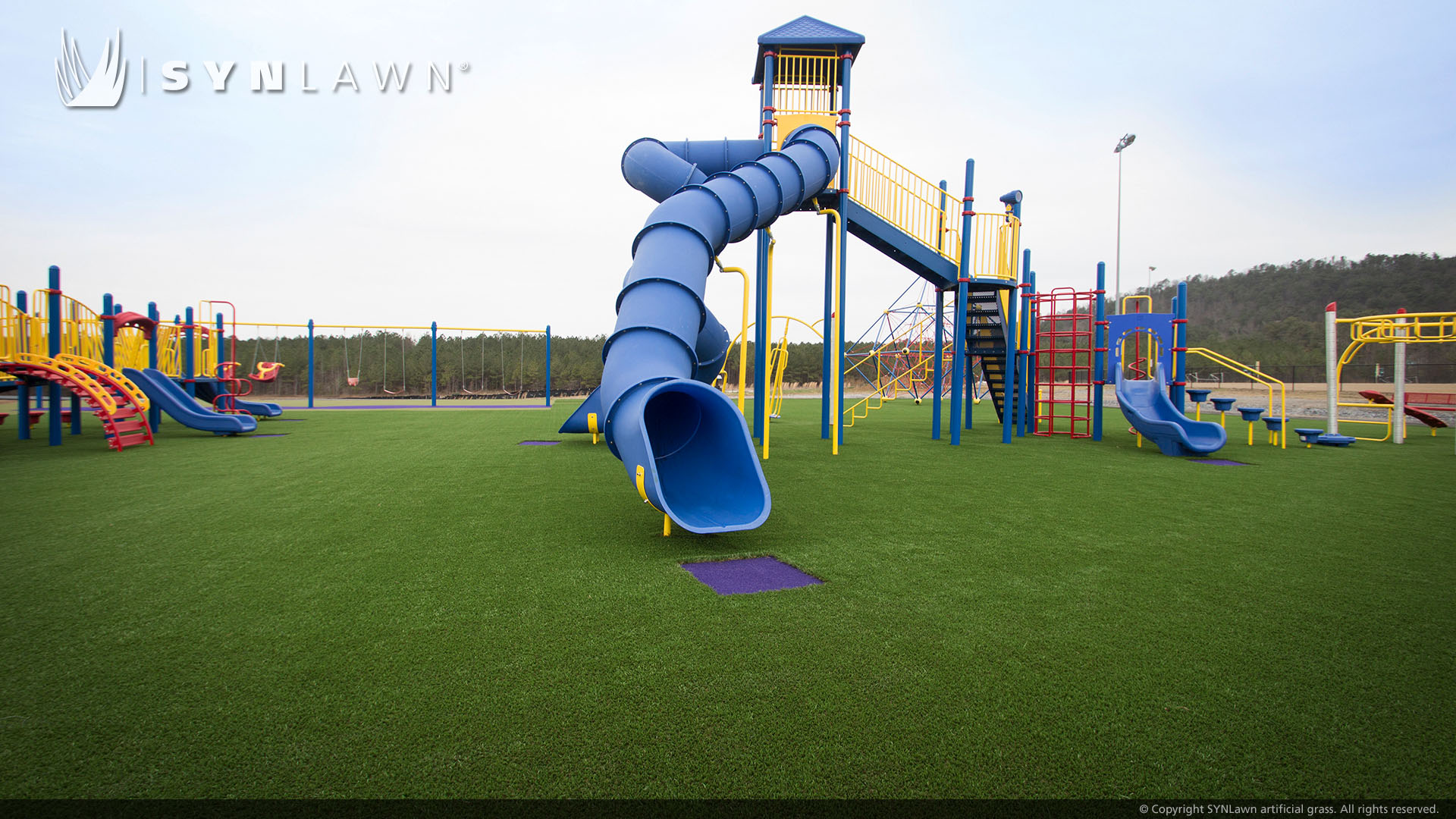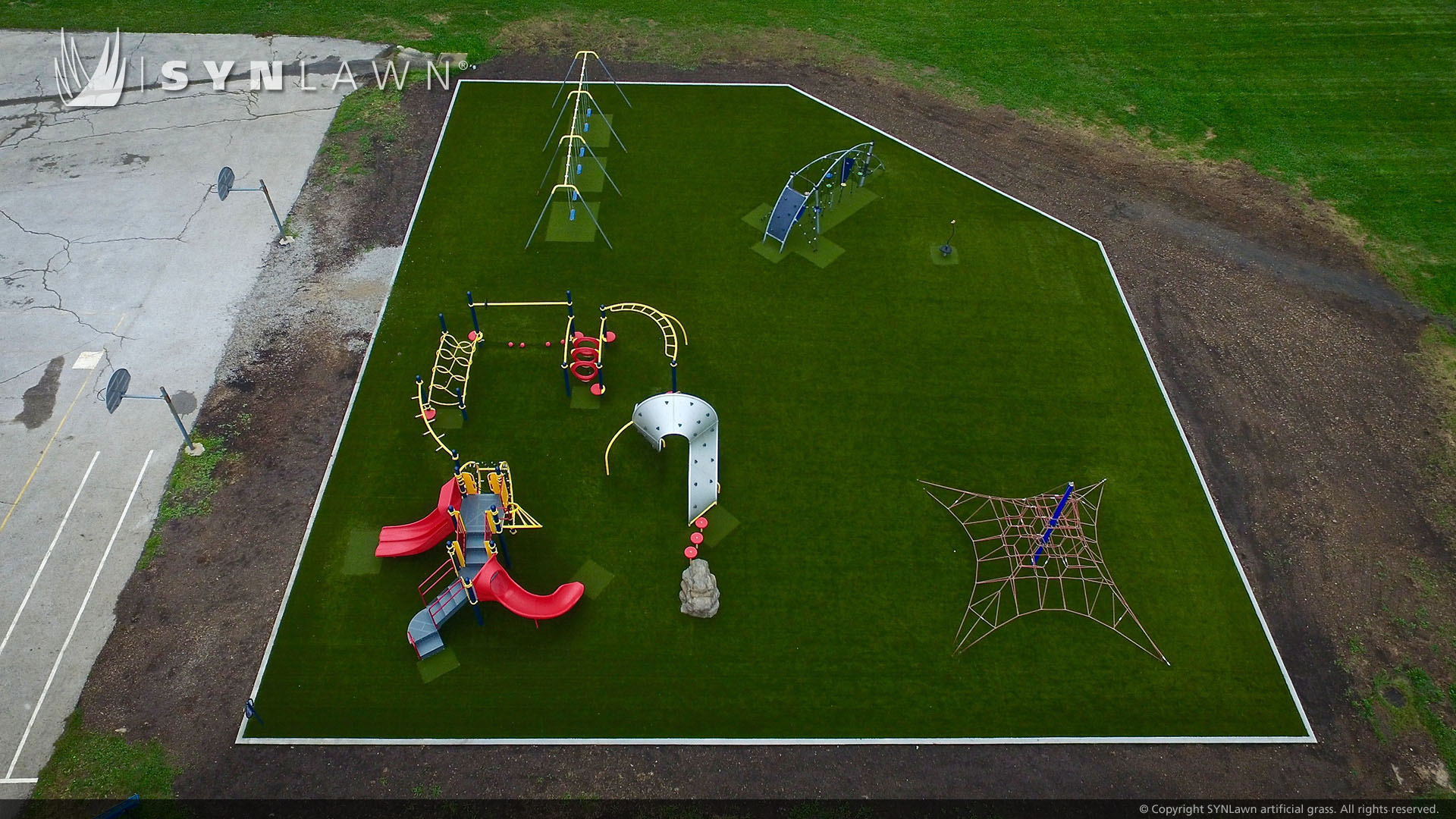 Installation and Maintenance
At SYNLawn Georgia, we offer professional installation services for our artificial grass products, ensuring a seamless and professional-looking finish. Our team of experts will work with you to determine the best products for your park or playground and install them with precision and care.
Once your synthetic grass is installed, maintenance is minimal. You do not have to worry about mowing, watering, or fertilizing the turf. However, you will need to occasionally brush and clean the grass to help keep it looking its best. At SYNLawn Georgia, we also recommend routine inspections to ensure that the grass and backing are in good condition.
Why Choose SYNLawn Georgia for Synthetic Grass?
SYNLawn Georgia is a leader in the artificial grass industry and for good reason. Our synthetic grass products are designed to look and feel just like traditional grass, with a variety of specializations to choose from. So whether you are looking for a soft, plush surface for a playground or durable artificial grass for municipal parks, our team has you covered.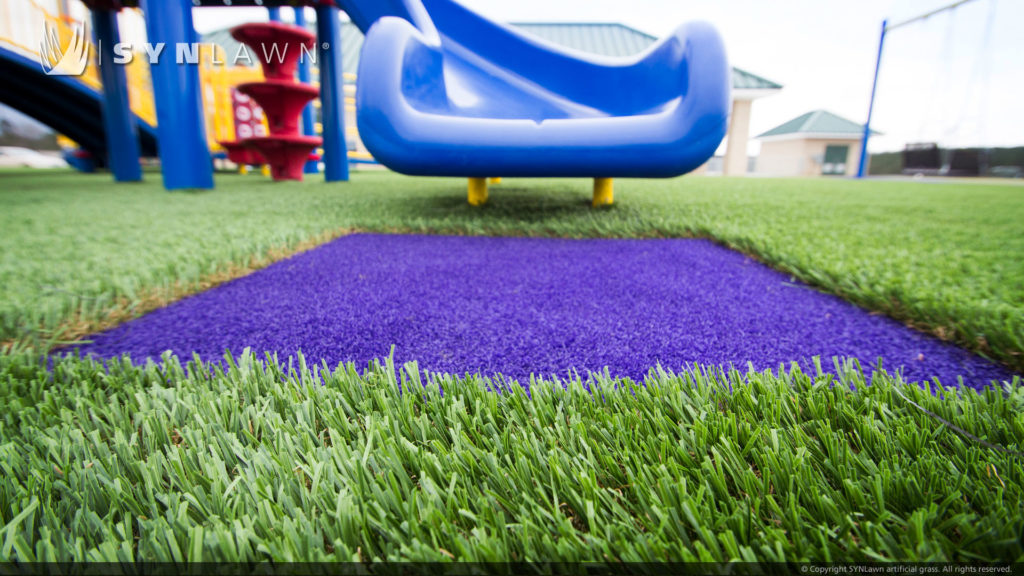 Contact Us Today to Learn More About Our Artificial Turf!
Artificial grass from SYNLawn Georgia is an incredible choice for parks and commercial playgrounds in Atlanta, GA. With its low maintenance requirements, durability, and consistent beauty benefits, it is a smart investment for virtually any municipal, commercial, or even residential outdoor space. And with the high-quality products and professional installation services from us at SYNLawn Georgia, you can be sure that your park or playground will look and perform its best for years to come! So why wait? Contact us at SYNLawn Georgia today to learn more about our artificial grass products for parks and playgrounds!