Artificial Grass in Macon, GA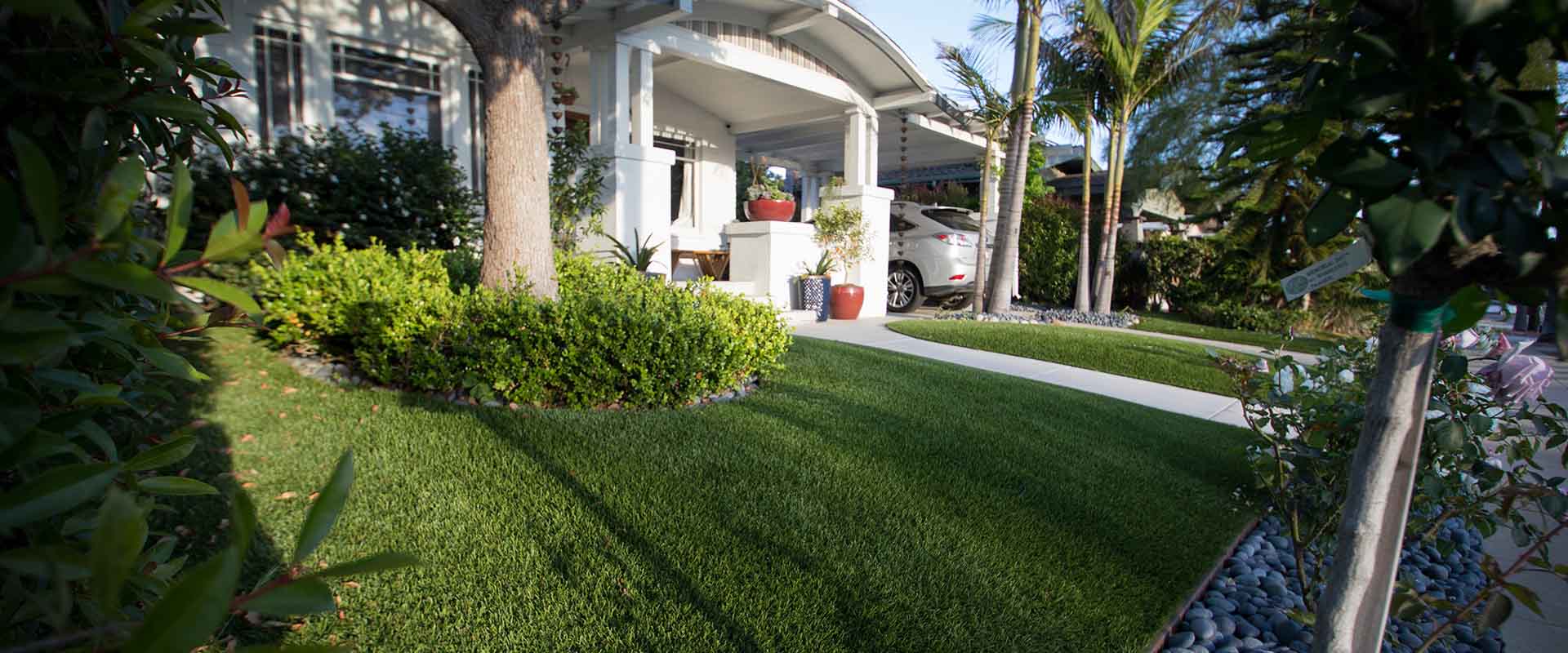 SYNLawn is a trusted name for everything related to artificial grass in Macon, GA, for a reason. You will find that we are experts at not only designing but also in installing artificial grass lawns, synthetic putting greens, playground turf, and more to work with your vision and goals for the space.
Macon, Georgia, has been termed a "nature lover's paradise." Its optimal weather and location in the heart of the state present the perfect outdoor experience for hikers, campers, and others looking to bond outdoors. The city also features extensive acreage of forests, green canopy and is nested on the banks of the Ocmulgee River. This also makes it an ideal place to call home. That is why SYNLawn Georgia has been part of this thriving community. We have been providing high-quality artificial grass in Macon for years, expanding the outdoor relaxation and entertainment areas of our client's front yards and backyards so they can maximize their enjoyment. And so that you can enjoy the outdoors without all the hassles that go with tending a lawn. Whether it's for residential or commercial use, or whether you need a children's playground, pet turf, or putting green installed, we can help. How about putting greens for commercial or residential applications? No problem. And the best thing is our designers are experts at creating the ultimate artificial grass solution that blends seamlessly with the existing landscape.
Benefits of artificial grass in Macon, GA
Artificial grass can benefit users in many different ways. Let's examine them: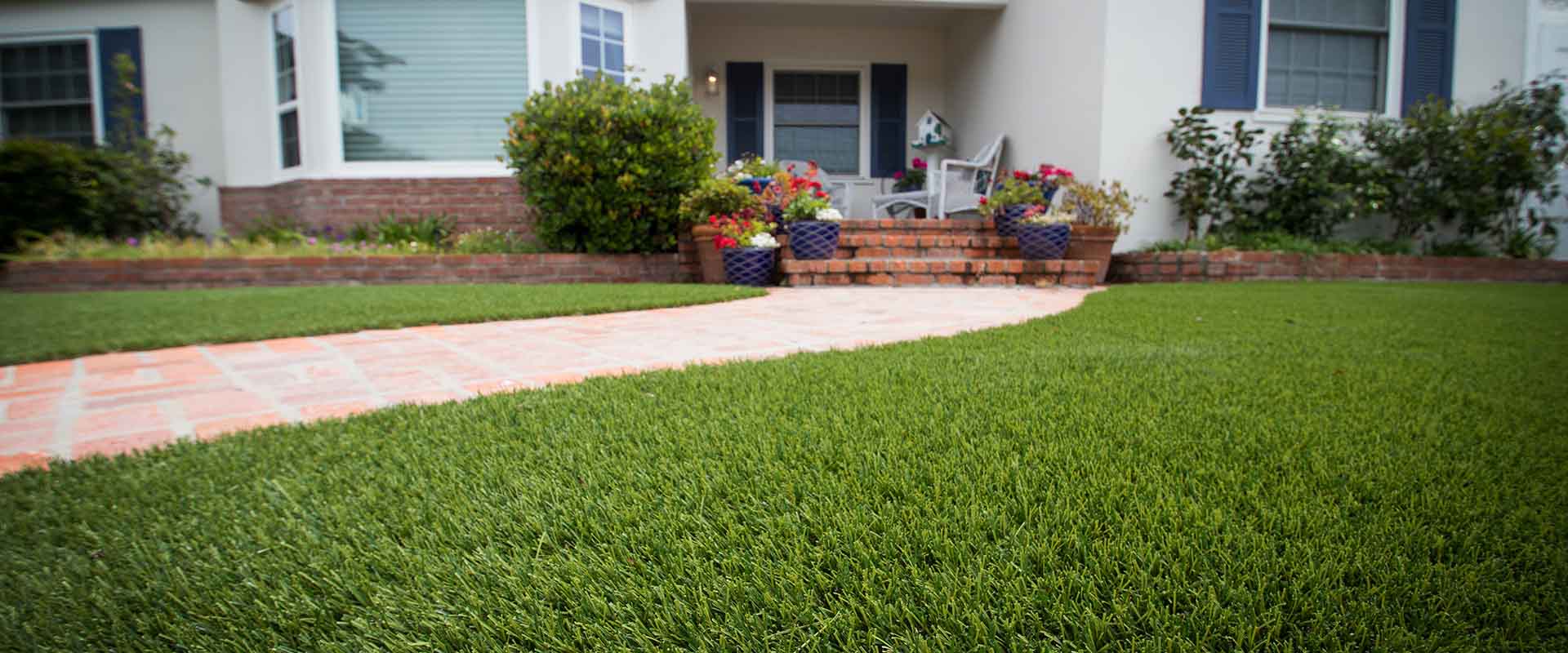 Synthetic grass looks great all year long
Unlike natural grass, artificial turf does not wither, discolor or develop unsightly patches regardless of seasons. This is a huge advantage over natural grass, which must be tended meticulously to avoid discoloration. Artificial turf owners benefit from the incredible consistency that the turf provides. They never have to worry about watering or the never-ending use of chemicals to maintain its luster.
Synthetic grass is low maintenance
One of the most beneficial and favorite benefits of artificial grass is it relieves the homeowner or business owner of the attention that traditional sod demands. With sod, maintenance can be tedious and time-consuming. The lawn owner has to wrestle with constant trimming, watering, feeding, and seeding, not to mention adding chemical compounds to ensure the grass stays healthy. These activities are repetitive, but they can also become a crippling time commitment and financial burden.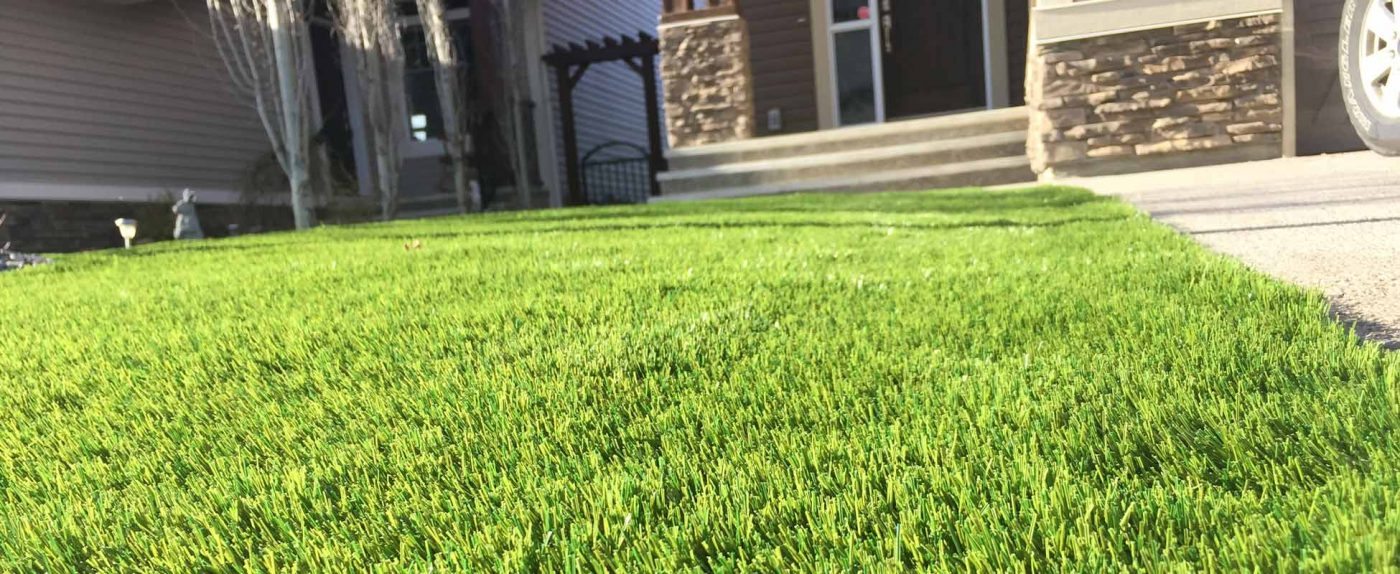 Artificial grass is not susceptible to fungi
While traditional sod takes a lot of work to look inviting, artificial grass takes no effort to upkeep, and it always looks well kept and inviting. With a new custom-designed and professionally installed artificial grass lawn, you won't have to spend any time mowing or watering it to keep it that way.
And where traditional sod grass is susceptible to many different types of fungi and diseases, you no longer have to worry as synthetic turf is free of those worries. Nor will it wither nor discolor since it is always looking great and well-tended.
No more fertilizers and herbicides will be needed with an artificial grass lawn. Ensuring those harsh chemicals, which are sometimes toxic to humans and pets, stay off your lawn. They are no longer a consideration since your artificial grass lawn never needs them.
Synthetic grass is eco-friendly
In relation to the benefit, as mentioned earlier, synthetic grass does not require the use of fertilizers, pesticides, and other chemicals to maintain its health. Its synthetic qualities ensure it remains pristine all year long with little to no maintenance. Because it does not require chemicals, it contributes to a cleaner environment. Chemical fertilizers and other agents can re-enter the water system and become contaminants which can eventually degrade the environment and adversely affect the ecosystem.

Safe for kids
Many Macon, GA homeowners have kids, and SYNLawn Georgia is a recognized name in the sale and installation of playgrounds. There has been a massive shift from natural grass to fake grass when it comes to playgrounds. Synthetic turf's silicone-coated fibers, in addition to its expanded polypropylene base, provide a welcome cushioning in case of falls during playtime.
Dog Grass & Pet Turf
Pets owners benefit tremendously from the installation of dog grass and pet turf. Artificial grass for pets is resilient, holding up to outright digging attempts and countless hours of play day after day. This means that pets cannot dig through it and cause holes. In addition, its compounded drainage qualities ensure urine does not collect, and it also mitigates any lingering pet odors.
Contact us for a free consultation
If you're looking for a professional and reliable artificial turf designer and installer in Macon, GA, don't hesitate to call us. We have a proven track record of excellence and commitment to our customers. Our friendly and knowledgeable customer consultants are ready to answer any questions related to pricing, customization, sale, installation, and even support. All our products come with a warranty and are fully 100% made in the USA.