Artificial Grass for Dog Runs in Georgia
Artificial grass from SYNLawn Georgia provides an ideal surface for dog runs in Atlanta, GA and other Georgia communities. Our artificial pet grass provides furry friends with a soft and durable surface to run, play, and relax on. It is also easy for pet owners to clean, helping ensure a safer, healthier area for your dog or dogs.
Dog runs are fenced in areas that give your dog or dogs a spot to be let off the leash and given free rein of an indoor or outdoor area while helping keep them safer and more secure. A dog run can help protect your dog from hazards, such as poisonous plants and chemicals. It also keeps them from running away into the street or anywhere else you do not want them to go.
However, many homeowners in Atlanta, Georgia find that keeping up with natural grass in a dog run is challenging. Dogs often roll-in natural grass, chew on it, and dig through it, which can create a messy, inconsistent surface. Fortunately, artificial grass for pets can help avoid these issues and provide a more consistent surface for dogs to enjoy.
At SYNLawn Georgia, we have a variety of options. Our team would be thrilled to install synthetic pet grass for your dog run, backyard, and more. With our high-quality artificial turf, you can look forward to a lawn that you and your dogs will love!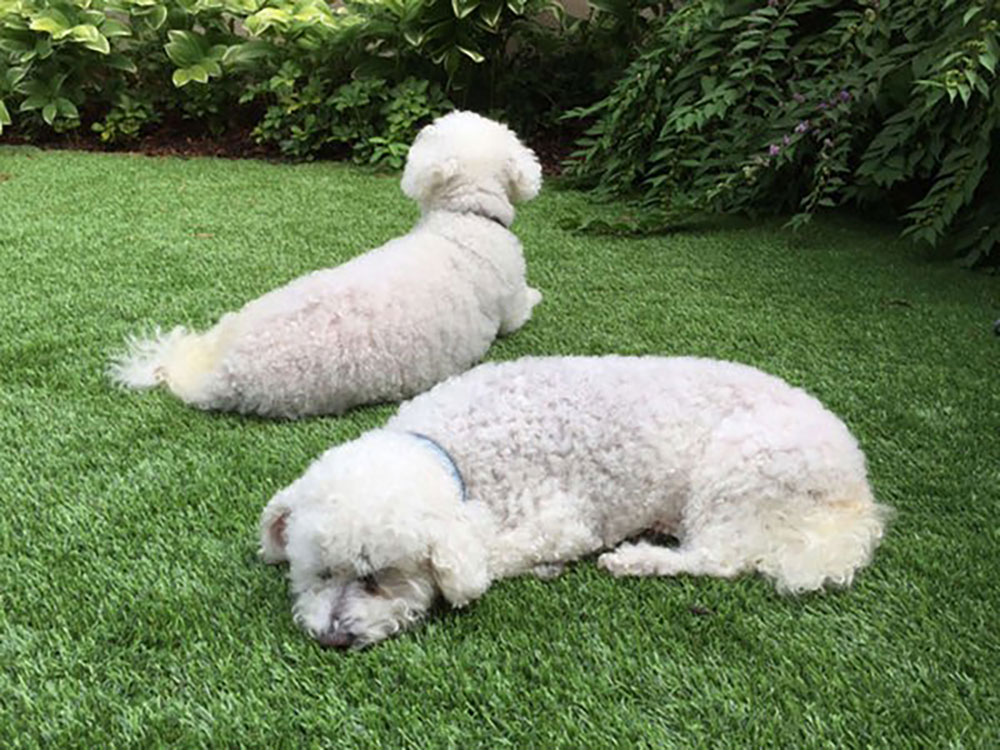 Advantages of Pet and Dog Turf
Our exceptional pet turf for dog runs comes with some amazing advantages for dogs and dog owners, including:
Soft to the Touch
The synthetic turf and artificial grass products from SYNLawn Georgia are ultra-realistic. They look and feel just like natural grass. This not only helps provide a stunning, lush appeal, but it also gives dogs a soft, comfortable surface to enjoy.
Durability
At SYNLawn Georgia, we understand the wear and tear dogs are capable of, especially on surfaces like natural grass. Thankfully, our artificial pet turf is incredibly durable. With its synthetic nature, it can resist the wear and tear of running paws and even digging, which helps ensure that it will last for years to come.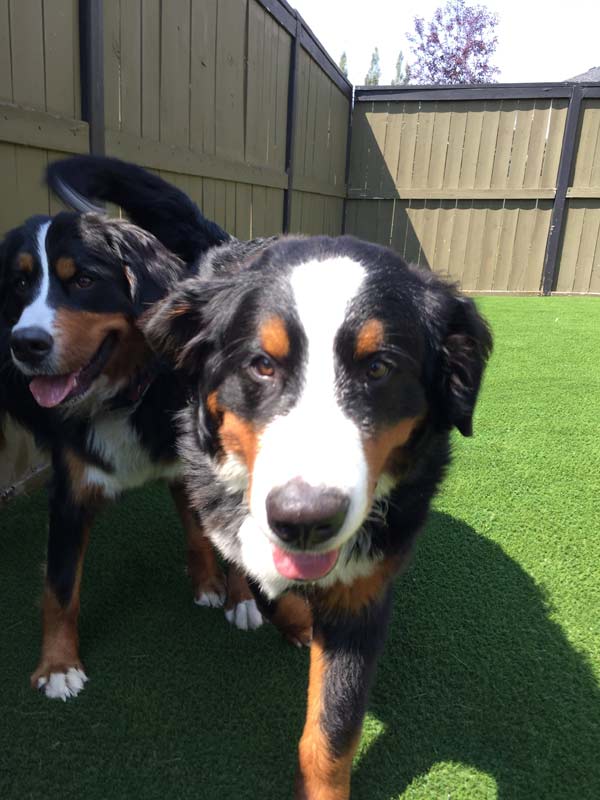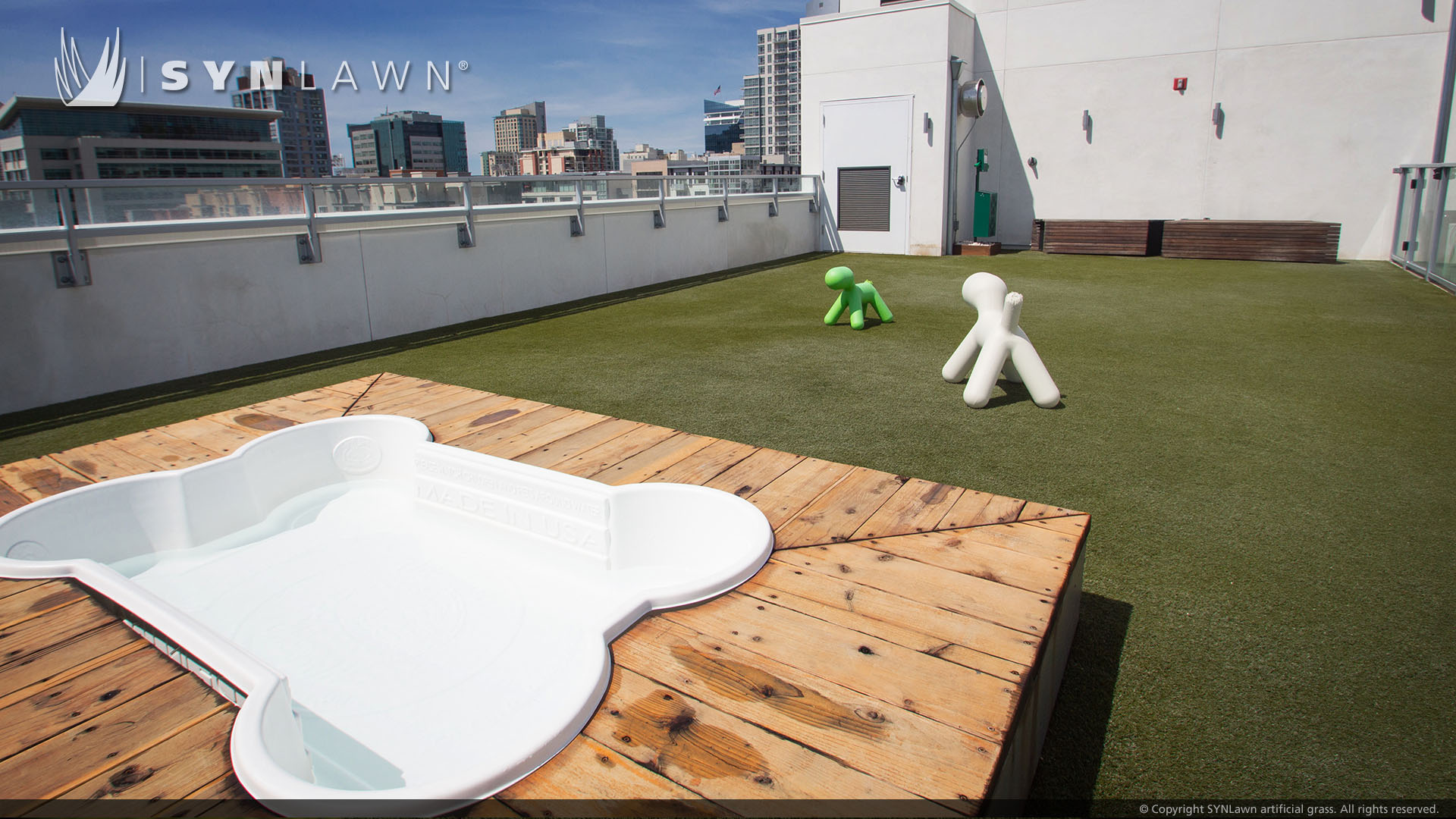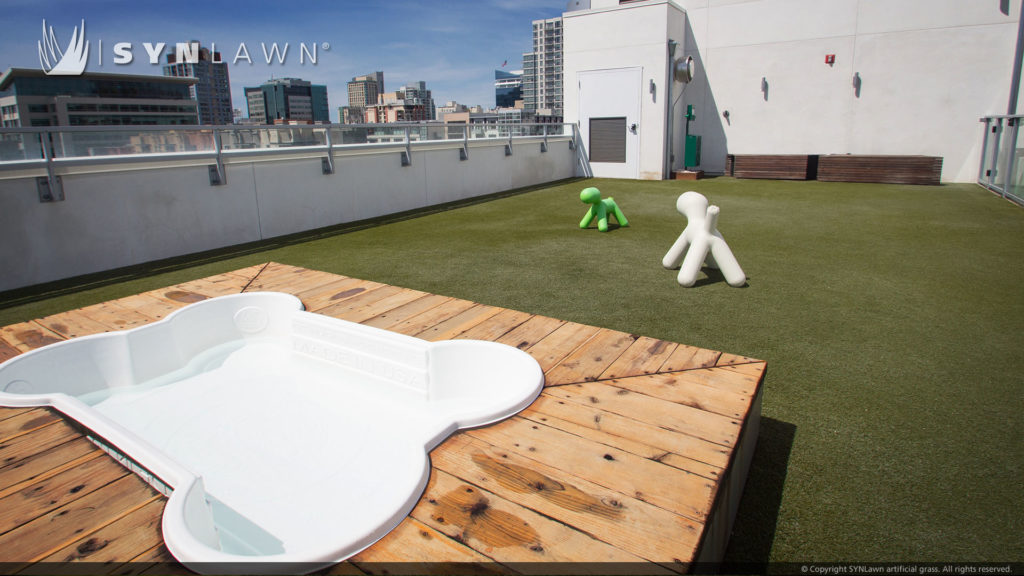 Low Maintenance
One of the most significant benefits of our artificial turf is how low maintenance it is. Natural grass often requires home and business owners to waste tremendous amounts of time and money to keep it looking its best, including watering, mowing, and more. Synthetic grass, on the other hand, does not require this level of upkeep, making it a more affordable and time-saving option, especially for pet owners who need to spend their free time with their furry companions.
Optimal Drainage for Easy Cleaning
Natural grass and other alternative surfaces typically do not drain water well. This can lead to flooded yards, puddles, and mud. Although your dog may enjoy these things, for many pet owners, it creates a mess that can take hours to clean. Fortunately, our artificial pet grass has optimal drainage, which helps ensure water doesn't pool on its surface. This also makes cleaning our pet turf quick and easy since it can be accomplished with a spray from a hose.
Healthier When Paired With EnviroLoc+
At SYNLawn Georgia, our artificial grass and synthetic turf products can be equipped with our EnviroLoc+ BioBased Backing System. This artificial turf backing enhances our synthetic grass with further benefits, including antimicrobial protection. By equipping artificial pet turf with our EnviroLoc+ technology, it can help eliminate and reduce the formation of microbes, such as bacteria, viruses, allergens, mold, mildew, and more. As a result, your artificial grass-equipped dog run can have a safer and healthier surface.
Conclusion
Whether you are looking for artificial grass for your residential dog run or a public dog park in Atlanta, GA, there are multiple high-quality options to choose from at SYNLawn Georgia.
Our synthetic pet turf is soft, durable, low maintenance, and easy to clean. When paired with our EnviroLoc+ BioBased Backing System, our artificial pet grass is also antimicrobial, which helps keep dogs safer and healthier when enjoying their dog run. Contact us today to schedule a free consultation for stunning artificial grass for dog runs!