Artificial Grass In Covington, Georgia
Here in Covington, GA, if you have always dreamed of a film-worthy front lawn at home or at the office, SYNLawn Georgia can make that dream a reality with our artificial grass lawns. Additionally, for your other landscaping needs or your backyard, we also offer multiuse solutions or dedicated artificial putting greens, playground turf, and more.
Here in Covington, Georgia, you will find that this beautiful city is a popular film town where many movies and TV shows have been filmed. We do picturesque synthetic lawns that not only look incredible they are also low maintenance and durable.
Covington, Georgia, is also known for having a climate that consists of mild winters and hot summers, making for more time spent outdoors. When it comes to truly taking advantage of this type of climate and living life to the fullest, SYNLawn Georgia helps to make this happen by providing top quality artificial grass. Artificial grass serves as a beautiful stage for your outdoor adventures, from golfing to lounging to sport courts and sports fields.
Here let's first start with how artificial grass relates to the popular sport of golf in Georgia—then, we will delve further into all of the benefits.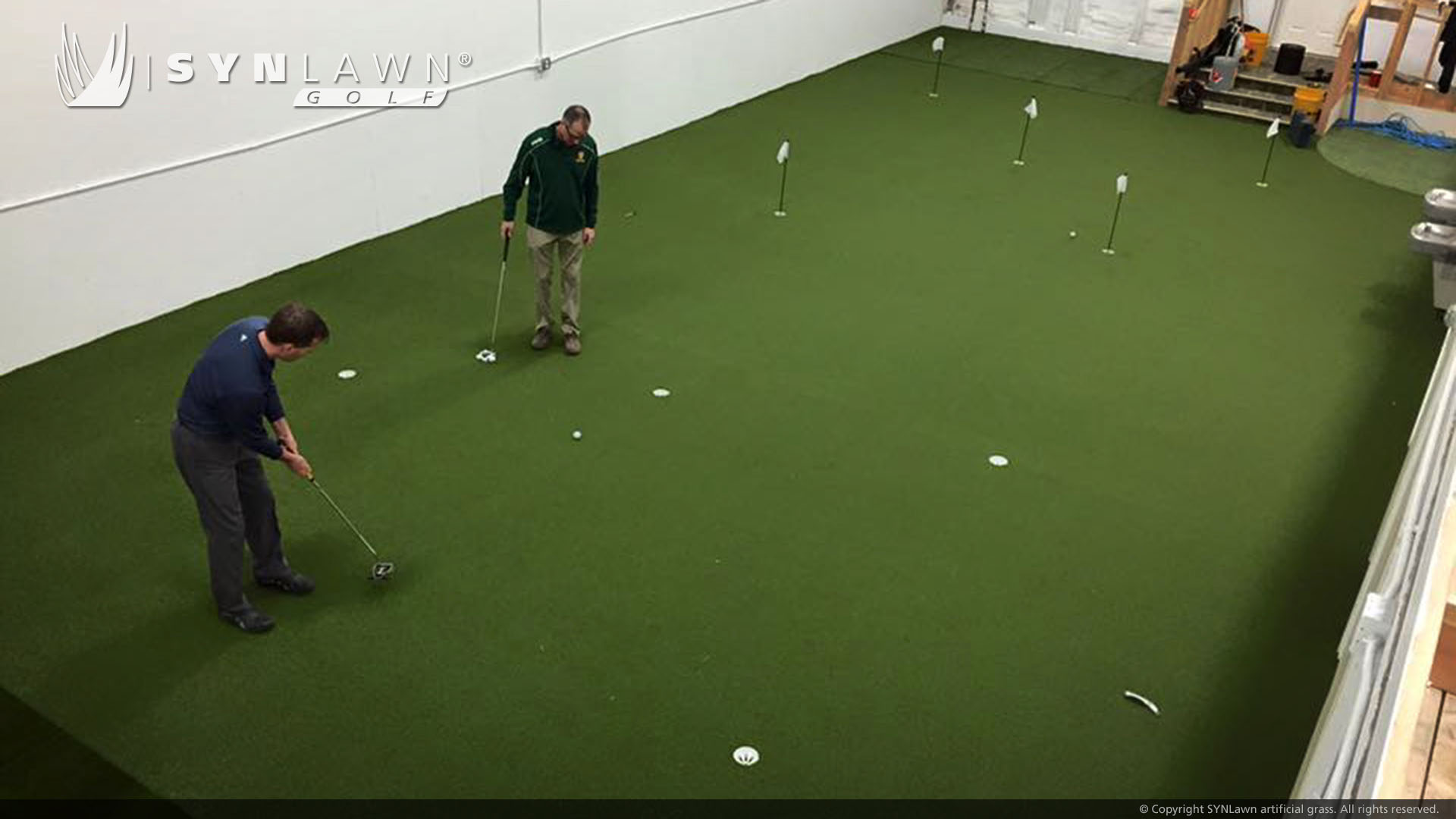 Artificial Putting Greens For Golf In Covington, GA
The State of Georgia is known for its love for golf. This is evidenced by the presence of approximately 350 golf courses. Whether you are a residential homeowner who enjoys golf or a commercial business owner who owns golf courses, synthetic golf greens can be quite useful.
At SYNLawn Georgia, we make fully customized golf greens that fit your unique needs. So if you enjoy getting out of bed in the morning to play some golf before you start the day, or you're a golf course owner that wants golf turf that looks amazing, functions well, and is low maintenance, then we can provide all of that for you. Our expert design team will help you create a truly remarkable artificial golf grass and synthetic putting greens perfect for your ultimate golf experience.
Our synthetic golf grass and putting greens are not only highly durable and resistant to wear-and-tear, but it also functions just like the golf turf that is used on PGA tours. If you're a homeowner in Covington, GA, installing artificial putting greens at your home can be incredibly convenient—no longer will you need to drive to golf courses such as the Ashton Hills Golf Club or The Oaks Golf Course. Having golf greens at your residential property, you'll be able to practice and enjoy your golf game whenever you want to.
The Benefits Of Artificial Grass
Low Maintenance
A massive benefit of synthetic grass is how little maintenance it requires. While regular grass needs watering, mowing, fertilizing, chemical treatment, and more, artificial grass needs none of these things. It provides amazing peace of mind because, once installed, artificial grass is virtually self-sustaining.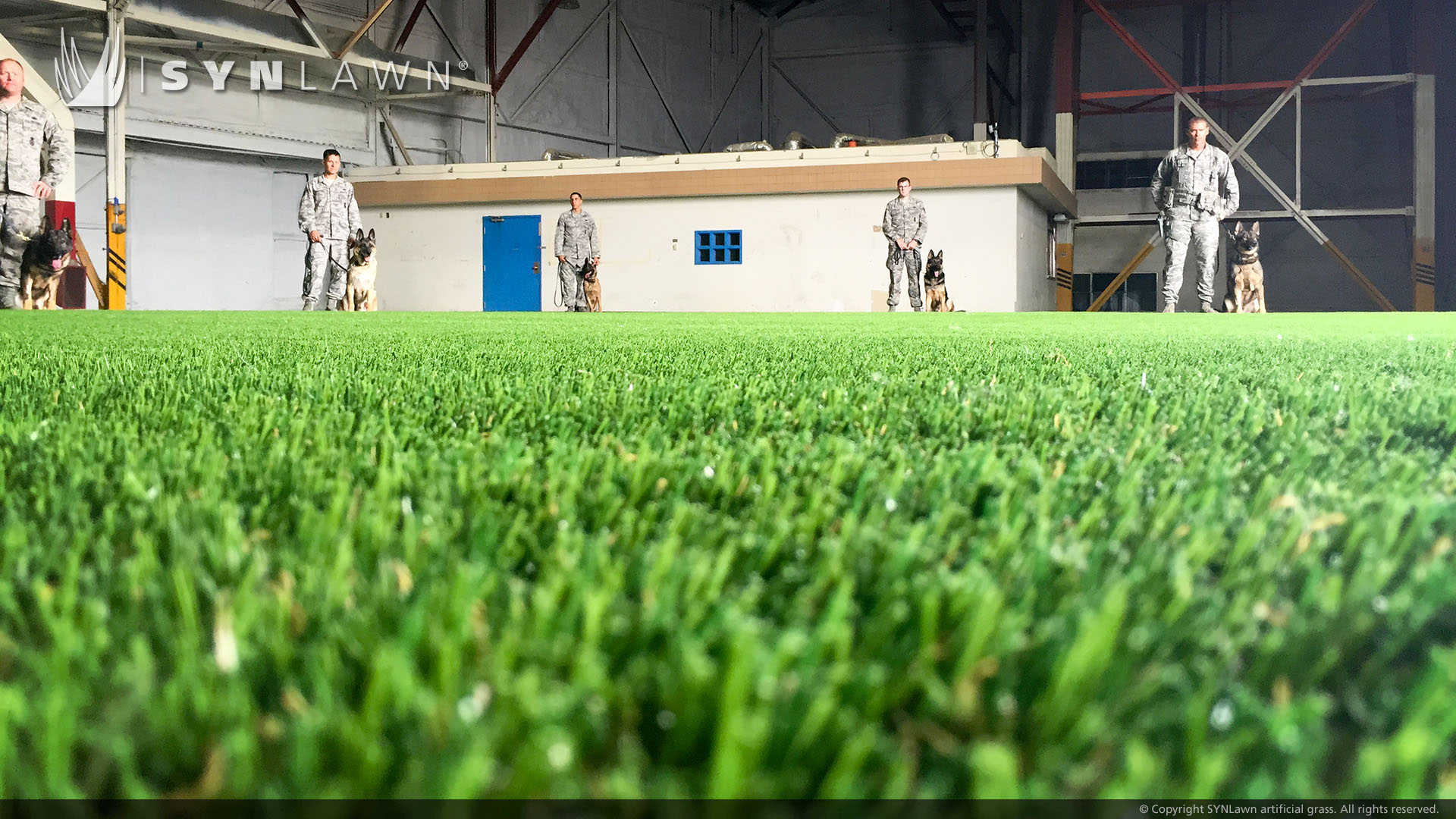 Saves Time & Money
Artificial grass is popular with both commercial and residential customers because it is a huge money and time saver. Because the grass will always look lush, green, and beautiful, it demands virtually no time or money in its upkeep. As a result, homeowners can now focus on more important things besides their lawn. At the same time, commercial businesses can be assured a positive impression is always created in the eyes of prospects and customers.
Eco Benefits
Another amazing feature of synthetic grass is the environmental benefits it provides. While regular grass often needs chemical treatment in the form of pesticides and herbicides, none of this is needed with synthetic grass. Therefore, there is no risk of chemicals escaping into the local environment and causing contamination. Also, synthetic grass is highly durable and fully recyclable—essentially, every artificial grass lawn made by us at SYNLawn Georgia is built with environmental friendliness in mind.
Water Savings
The water savings from synthetic grass can be significant. While a regular lawn may need frequent watering, especially in the summer heat, that doesn't apply to synthetic turf at all. Because synthetic turf doesn't need watering, this means that you'll not only save water this also dramatically lowers your water bill too.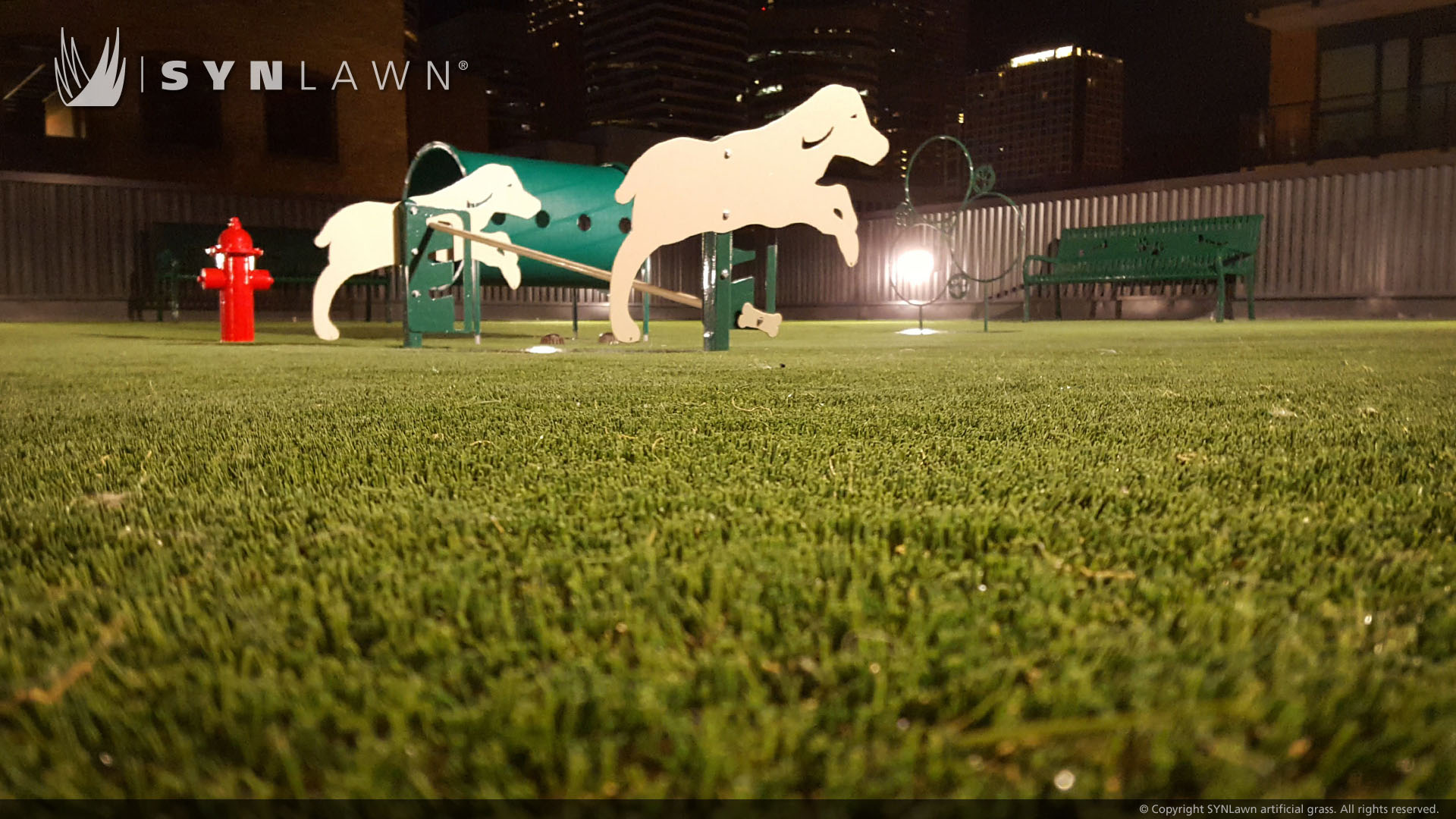 What Artificial Grass Can Be Used For
Synthetic Grass in Covington, GA
Our synthetic grass is made by us at SYNLawn Georgia at our own factory and is fully customizable according to your needs. It is built to retain its beauty and withstand all sorts of stresses, from physical stress to weather-related stress.
Featuring our cooling technology, our synthetic grass solutions remain comfortable to be on even during the hottest summer days. The turf also is able to effectively retain its color, as it is resistant to UV rays from the sun.
Contact Us For A Free Consultation & Quote
At SYNLawn Georgia, we have decades of experience installing artificial grass for all sorts of applications. So whatever sort of project you have in mind that involves synthetic grass, we can help you make it a reality. Contact us here for a free consultation and quote.