Artificial Grass for Landscapers
Artificial grass from SYNLawn Georgia provides exceptional lawns, landscaping, and more for residential and commercial properties in Atlanta, GA and other Georgia communities, and it is readily available for local landscapers to install. Our high-quality artificial grass and synthetic turf products are lush and green, low maintenance, and highly durable, which can help impress your clients and generate buzz for future artificial grass installations. Plus, by working with us at SYNLawn Georgia, you also receive access to specialized turf for numerous purposes, such as playground and pet turf.
Artificial Grass and Landscapers
As businesses evolve and expand over time, several landscapers and landscaping companies in Atlanta, Georgia and the surrounding areas have begun installing artificial grass. This is primarily due to the dozens of residential communities and commercial business parks that have turned to synthetic surfacing as an alternative to natural grass. However, not all artificial turf products are made equal.
For landscapers interested in installing artificial grass or investing more time and resources into artificial grass installations, it is crucial to attain high-quality synthetic turf products. Otherwise, clients may be left dissatisfied. Thankfully, SYNLawn Georgia supplies first-rate, American-made artificial turf that is ultra-realistic and durable, which can help impress your clients and help ensure greater satisfaction.
Why Choose SYNLawn Georgia
At SYNLawn Georgia, we are experts in all things artificial turf. We are always happy to supply landscapers in Atlanta, GA with the right synthetic turf for their clients' projects! You can schedule a free consultation with us to learn more about our artificial grass products and how they can benefit you and your clients.

Our various synthetic turf and artificial grass products are one of the primary reasons landscapers, contractors, architects, and more choose to work with us. We provide multiple kinds of specialized turf to help meet different needs and purposes, especially for landscapers and their diverse clientele.
Our wide range of specialized synthetic turf products includes:
Each of our many products is made from high-quality, recyclable materials in the United States and is available at competitive prices! However, these are not the only benefits of choosing SYNLawn Georgia for artificial grass!
Benefits of Artificial Turf
At SYNLawn Georgia, our superior synthetic turf products provide landscapers and their clients with numerous benefits, especially when compared to natural grass and other surfacing alternatives. Our high-quality artificial grass is:
Lush and Green All Year Long
One of the most significant issues with natural grass is its inconsistency. Some days, it looks great, while on others, it can look dry, patchy, or entirely dead. With synthetic grass from us, your clients never need to worry about it becoming dry, patchy, or brown. Our artificial turf maintains its lush, green, and manicured appearance throughout its long life.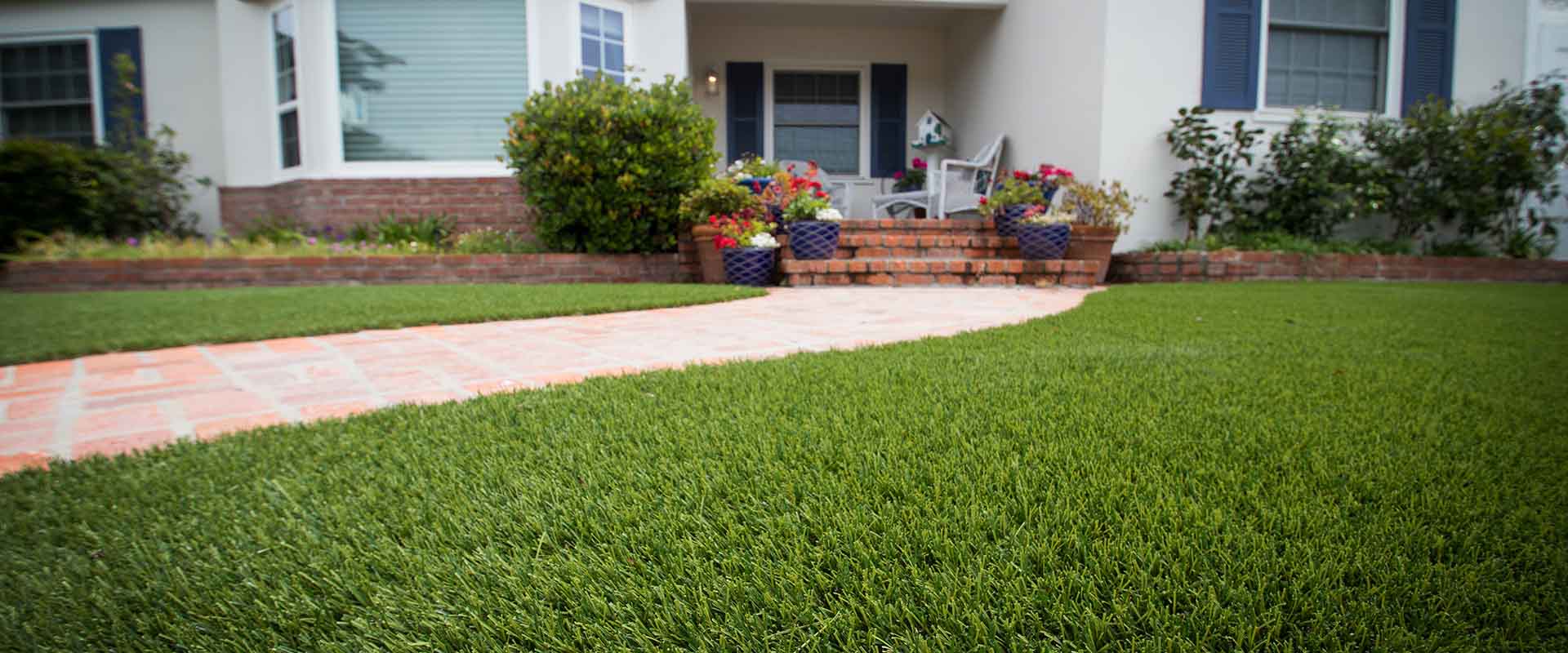 Low Maintenance
One of the main selling points of artificial grass is the lack of upkeep required in owning it. It never needs to be watered, mowed, chemically treated, deweeded, seeded, or otherwise. At most, synthetic turf just needs a quick cleaning with a hose. This makes artificial grass a valuable investment for home and business owners.
Durable
Artificial grass from SYNLawn Georgia is also incredibly durable. It is engineered to withstand wear and tear from lawn games and activities, athletics, foot traffic, and Atlanta's weather. So whether it's persistent sunshine or a family football game, our synthetic turf can resist tearing and remain a stunning, comfortable surface for your client's enjoyment.
Schedule a Free Consultation Today!
For landscapers in Atlanta, GA and the surrounding communities, the team at SYNLawn Georgia has high-quality artificial grass products that will help you impress clients and ensure greater success in installing synthetic turf. Our American-made artificial turf is made from durable, recyclable materials that allow it to look stunning and remain that way for years to come. Our synthetic grass for landscapers is also available in a variety of applications to help ensure each of your clients' needs are met.
Schedule a free consultation today to learn more about our artificial turf for landscapers!