Putting Greens in Atlanta GA
In Atlanta, Georgia golf enthusiasts and casual players alike will love our signature synthetic backyard golf putting greens. Those that love the game know how important it is to practice their short game. Having access to your very own backyard putting green increases your practice time and practice makes perfect.
And with these improvements you make on your short game you can take those newly sharpened skills and put them to practical use right on the golf course.
Commercial and Residential Putting Greens, Golf Greens, Golf Courses and more
We can install in any location indoors or outdoors and landscape out a beautiful putting green or golf green or full golf course in Atlanta, GA. We custom design and install your very own golf greens to rival what the pros use.
If you have the space we can make a full private golf course complete with rolling hills and hazards.
Commercial or residential, large or small we can handle any type of putting greens or golf green or golf course installation that is perfect for you and your needs.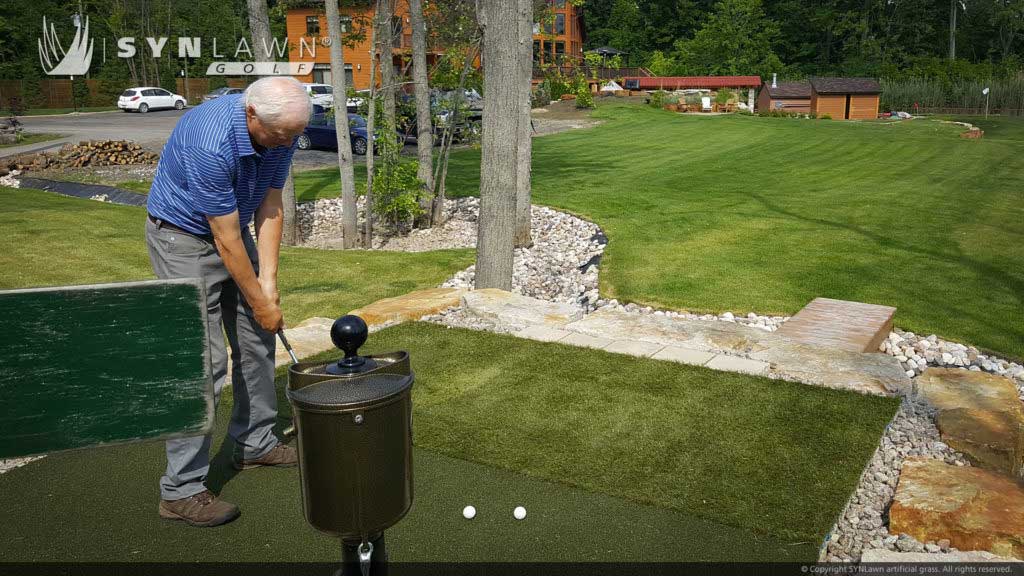 Beautiful Year Round Playability
All players will love and appreciate the beauty and functionality of our signature synthetic golf systems. If you are a golf pro, casual player, enthusiast, or beginner you will enjoy the playability of our artificial putting greens, golf courses and greens.
Our synthetic golf greens stay healthy looking year round, always green and full, ready as the day it was installed for to practice your short game.
Professional Golf Putting Greens
From inception to finished product SYNLawn worked with pro golfer and expert instructor, Dave Pelz, to develop industry-leading golf greens that can be installed in your backyard or inside your home.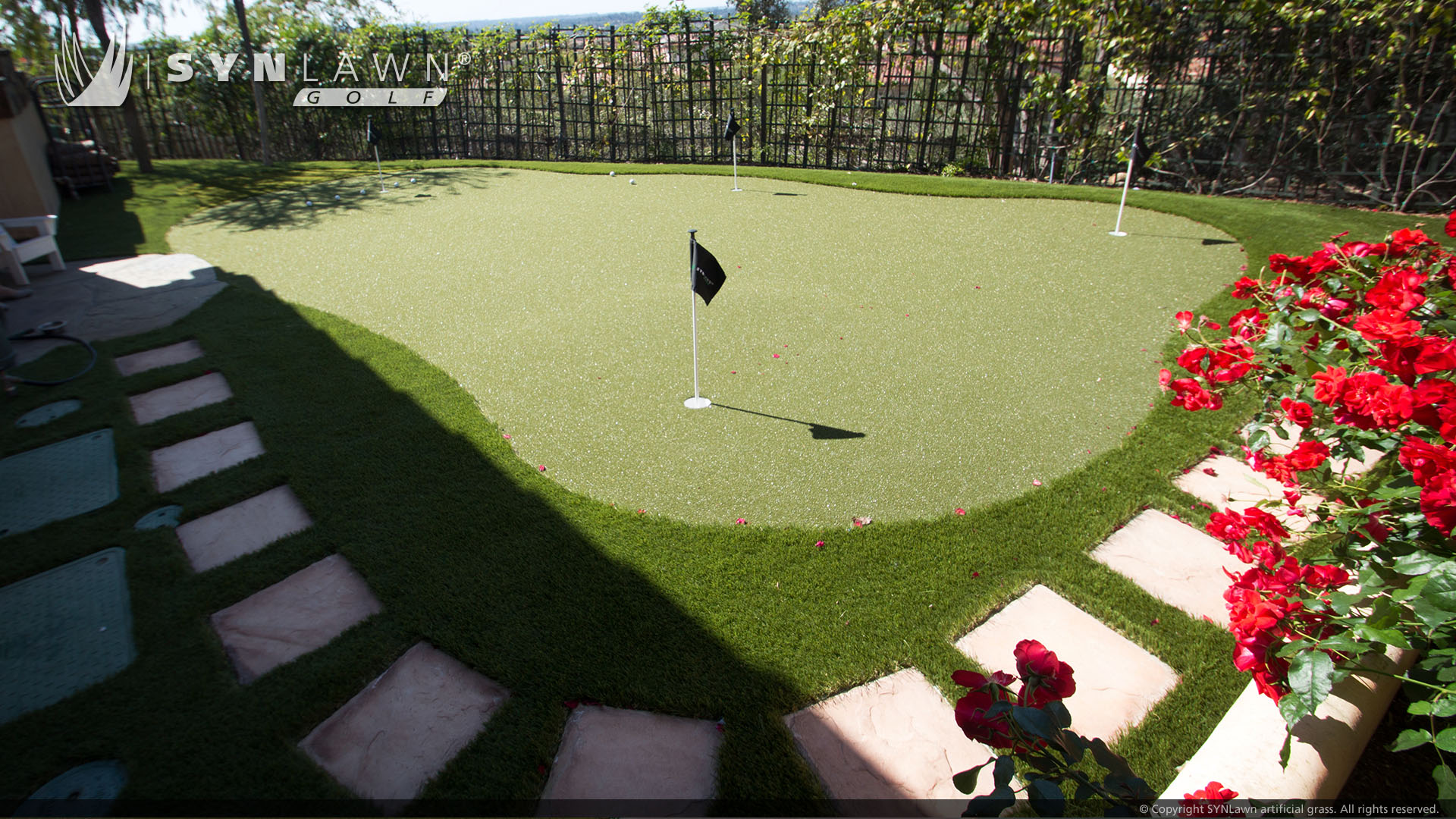 SYNLawn golf greens replicate natural golf surfaces so you can take what you learn at home straight to your favorite courses. SYNLawn artificial turf golf systems feature consistent ball roll with natural slow-down characteristics just like those you would find on the greens at a luxury golf club.
Putting Green Installation in Georgia
The quality of installation is just as important as the products themselves. Through the entire process, our team will ensure that your synthetic golf greens are installed accurately per your specifications, including any terrain changes needed.
We can even install putting greens on existing landscapes and customize them for golfers at any skill level. We can even work with you in the future to upgrade your putting greens as you become more advanced so that you can have additional challenges built in.
Professionally Designed Synthetic Golf Greens
SYNLawn Georgia has a variety of artificial golf greens available to custom design and create the perfect installation for your Atlanta, GA home. We also take care of the greater Atlanta region and all of the surrounding cities.
Specific to your needs and considering the details of your project as well as the size of your space, our friendly team of experts will help you decide which types of artificial golf grass will work best. We even offer fairway and fringe textures that give you a realistic surface to play on.
Custom Options, Green Maker or Portable Fairway Mats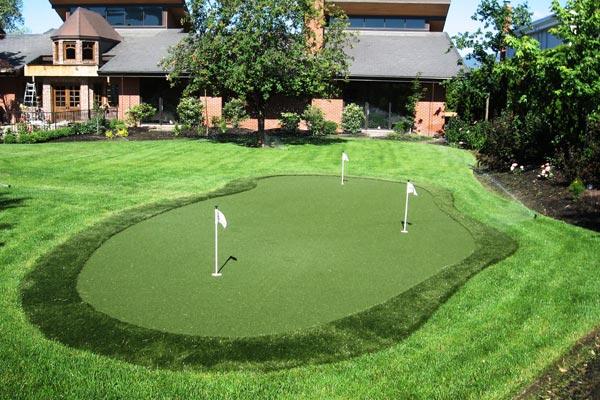 Our team will help you to determine the ideal option for your needs and budget. Offering permanent fixtures for your space. Or if you need something that can be put up, taken down and reconfigured at will then you can opt for our easy-to-assemble Green Maker. With the Green Maker you can choose from four sizes and assemble or disassemble in minutes on any flat surface. Our budget and space friendly portable fairway mats are also great for offices of homes with limited space.
Get A Free Consultation With SYNLawn Georgia
We offer free consultations and our team of experts will take the time to listen to your needs. We will offer input based on your requirements and help you decide which putting surface will work best for your residential or commercial property. View available golf greens below or contact us to schedule your free on-site quote. Installing an artificial golf green at your home is one of the most luxurious and convenient ways to practice putting. And your own golf green allows you to take what you learn at home straight to the golf course. We are here to help make that dream a reality.