Artificial Grass for Schools and Daycares
Artificial grass and synthetic playground turf from SYNLawn Georgia provides cleaner and safer surfaces for children at schools and daycares in Atlanta, GA and other Georgia communities. Our high-quality artificial turf products can provide these essential spaces with several advantages, especially when compared to surfaces like natural grass, sand, wood chips, and concrete. With our first-rate synthetic grass, schools and daycares in Georgia can save money, impress parents, and help provide children with cleaner, safer, as well as softer indoor or outdoor play spaces for them to enjoy!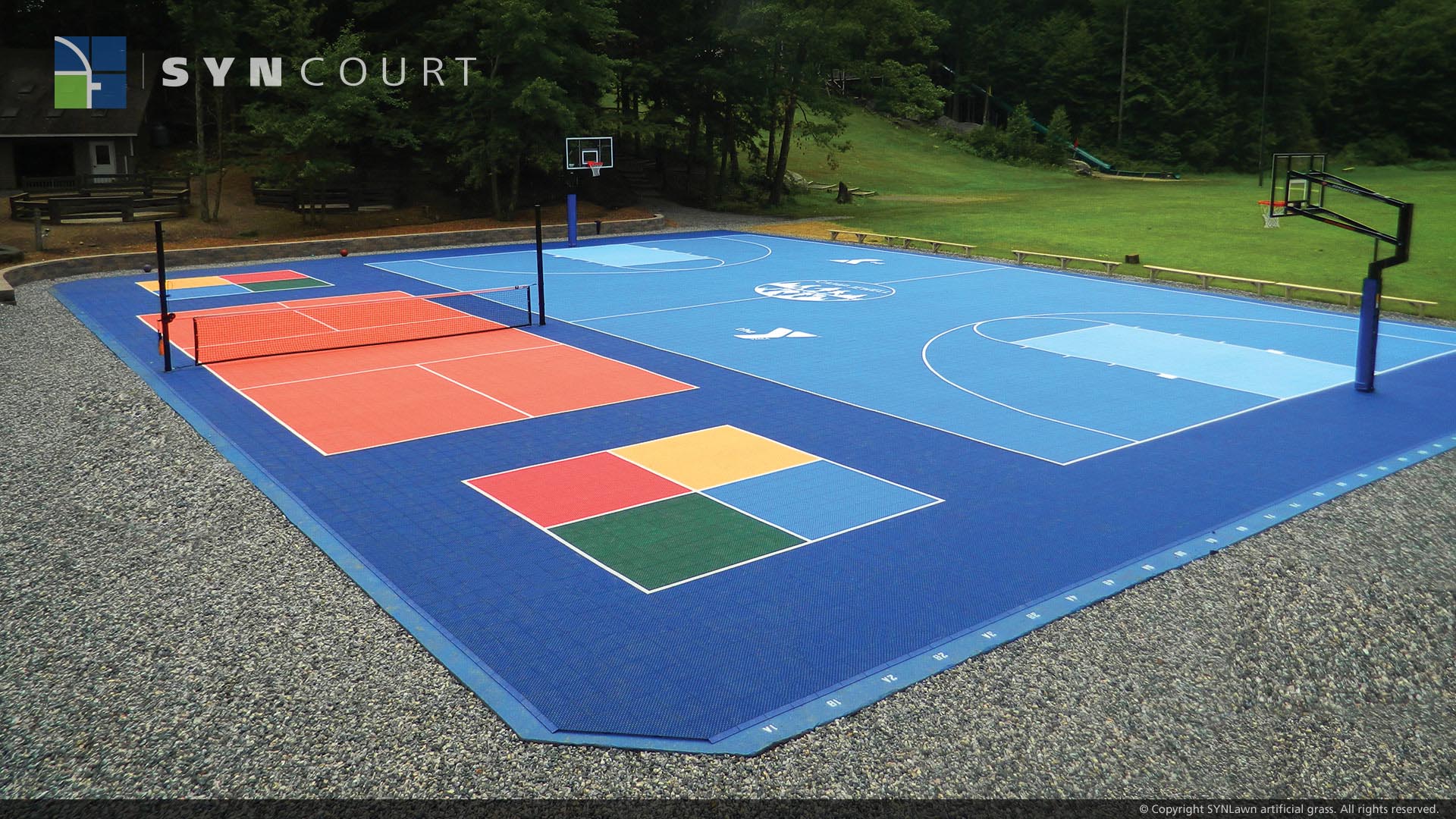 Schools, Daycares, & Synthetic Turf
At any school, daycare, or other childcare facility in Atlanta, Georgia or the surrounding areas, safety is a top priority. These public and private facilities are responsible for some of the most important members of our communities: children. One area in schools, daycares, and other childcare facilities that require the most safety precautions are playgrounds and play areas. Although children never truly intend to be unsafe while playing, accidents can happen. Fortunately, there are materials that can help prevent potentially serious injuries in play areas, including synthetic grass and playground turf.
However, daycares, schools, and more share other concerns as well, including budgeting and appearance. After all, how can parents trust a childcare facility with their loved ones if they appear unsafe or run down? Thankfully, artificial grass from SYNLawn Georgia can help in these areas as well! Owning synthetic playground turf or artificial grass is cost-effective and provides a constant lush, green appeal. Check out our gallery to see for yourself!
Advantages of Artificial Grass and Synthetic Playground Turf
Synthetic grass and artificial playground turf for schools and daycares can provide their play areas with numerous advantages, especially in comparison to other play area surfaces like natural grass, sand, wood chips, and more. Our high-quality artificial turf products offer schools, daycare centers, and other childcare facilities the following:
Low Upkeep
Unlike many play surfaces, such as natural grass, our synthetic grass and playground turf is remarkably low maintenance. It does not need to be trimmed, watered, de-weeded, or chemically treated to look its best. It retains its perfectly manicured, ultra-realistic appearance throughout its long life. This helps schools and daycares save time and money on maintaining play area surfaces.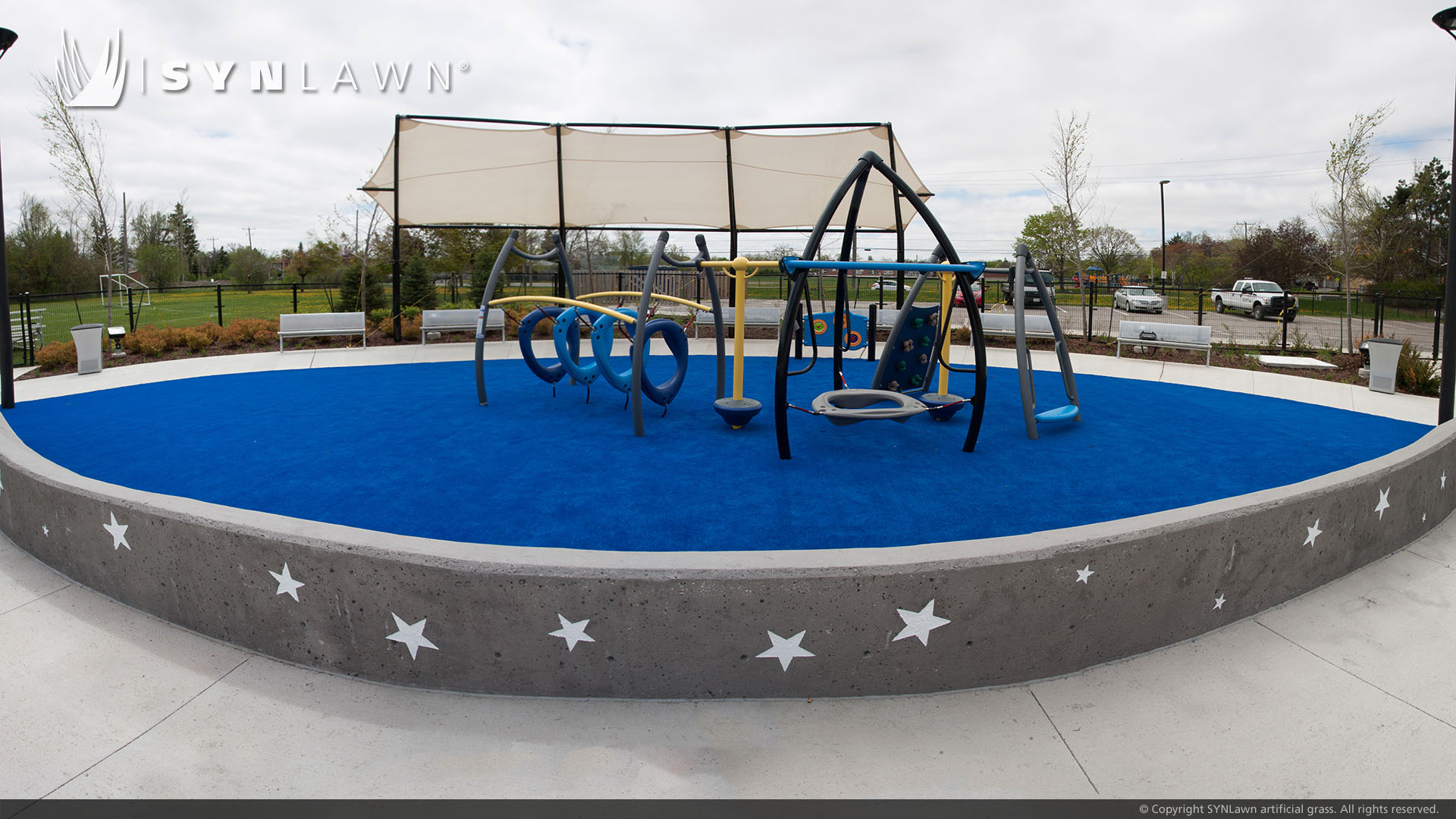 Improved Comfort
Our high-quality synthetic turf fibers help our artificial grass and playground turf provide comfortable spaces for kids, toddlers, teens, and even adults. Our turf fibers are soft to the touch, making them pleasant to run, relax, or roll around on. Plus, our artificial turf products are equipped with heat reduction technologies that help keep it cool to the touch – even in consistent, warm sunshine.
Enhanced Durability
At SYNLawn Georgia, all of our artificial grass products, including our playground grass, are manufactured to be exceptionally durable. As a result, our synthetic playground turf for schools as well as daycares can withstand wear and tear from children playing, high amounts of foot traffic, and sunshine, wind, and rain from Georgia's weather. This helps ensure that our artificial turf lasts longer and gives schools and daycares a reliable playing surface.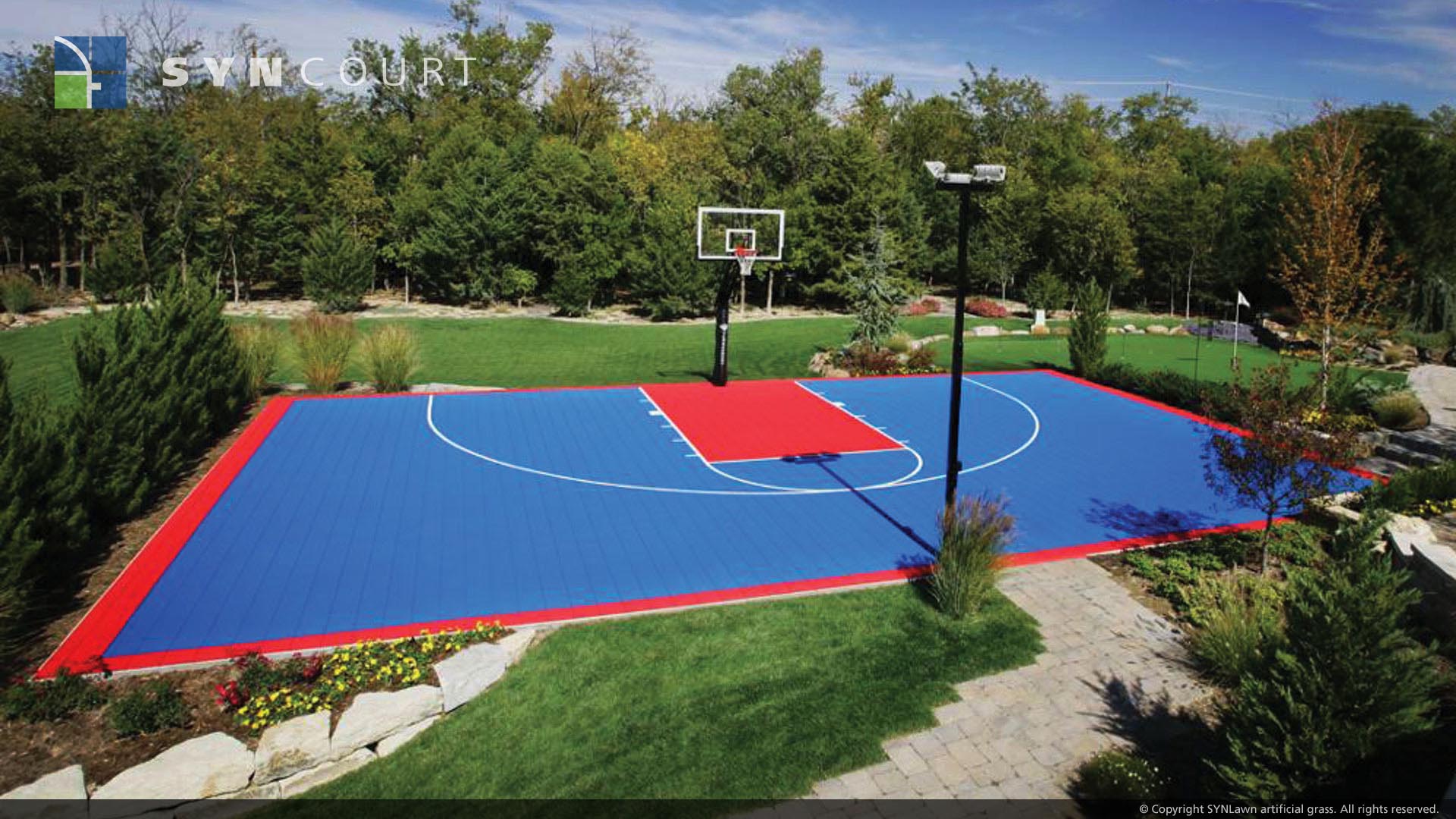 Health & Safety Features of Artificial Playground Grass
Aside from its aesthetics, longevity, and low maintenance qualities, our synthetic playground turf also offers childcare facilities several features that help make play areas safer and healthier. These features include:
Added Cushioning
At SYNLawn Georgia, our artificial playground grass for schools and daycares comes equipped with additional padding underneath. This padding is designed for shock absorption, so it helps cushion the impact of running feet, tumbling, rolling, and even falling. As a result, children are less likely to have potentially serious injuries when impacting against it.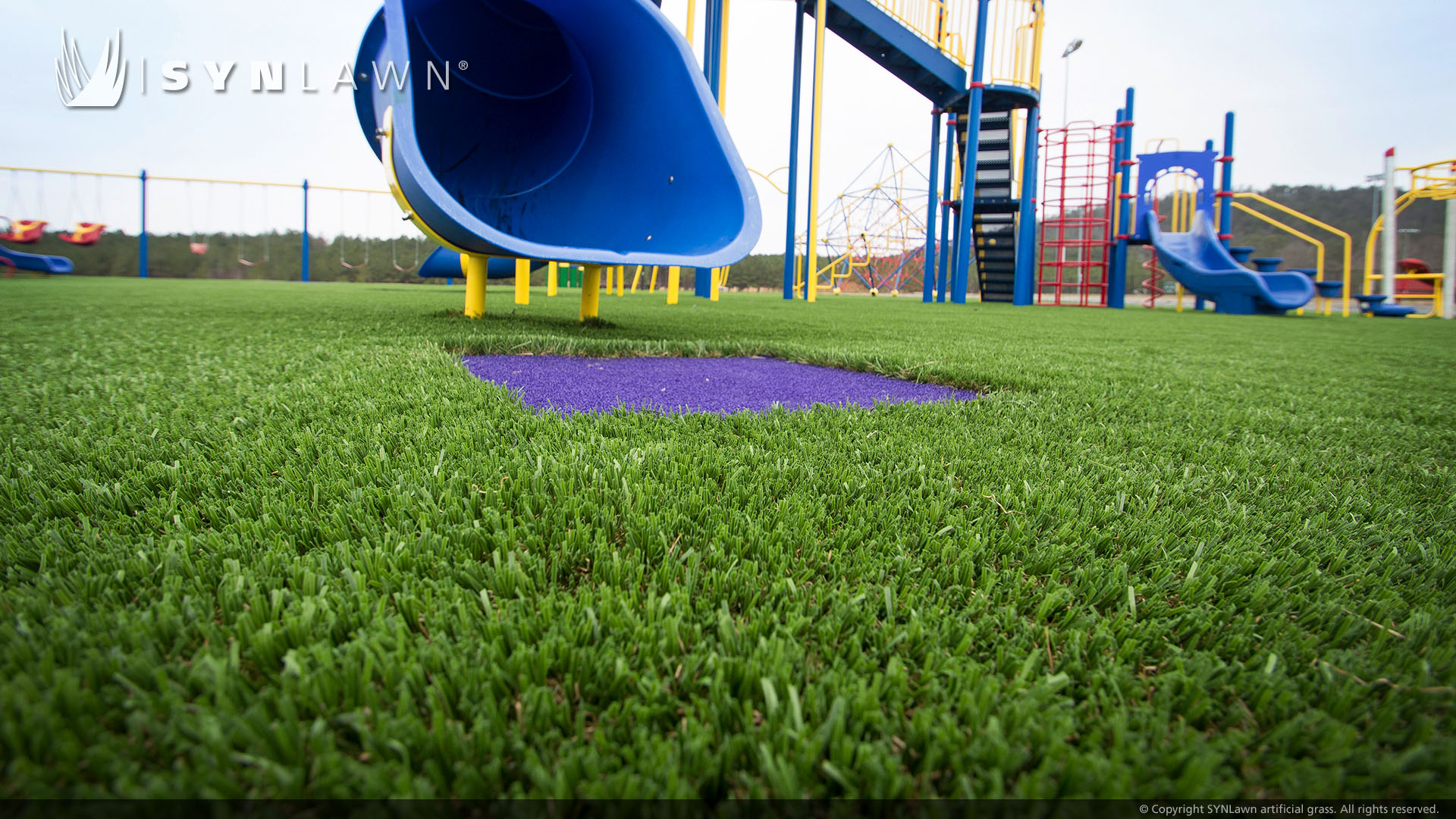 Easy to Clean
Schools, daycares, and other childcare facilities must do their best to provide clean environments for children. Fortunately, play areas can become cleaner by installing synthetic playground turf. Our turf has quick-draining capabilities that make cleaning it as easy as hosing it down with water. Plus, with its quick drainage rate, schools and daycare centers do not need to worry about puddles forming on the surface – even after a rainstorm.
Fewer Allergens
In many schools and daycares, some children are restricted from playing outside due to allergies, especially those allergic to natural grass. Thankfully, the synthetic nature of our artificial grass products allows them to look like natural grass but without producing any grass allergens. This creates play areas more children can enjoy!
Learn More About Synthetic Turf for Schools & Daycares Today!
At SYNLawn Georgia, our team of artificial grass specialists provides high-quality synthetic playground turf for schools, daycares, and other childcare facilities in Atlanta, GA, and the surrounding areas. All of our first-rate artificial turf products are consistently beautiful all year long, low maintenance, and remarkably durable. In addition, our synthetic playground grass is safer and healthier for playing children because it provides extra cushioning and quick drainage for cleaning. It also does not produce any grass allergens, making it a more accessible surface for all children in our communities.
Contact us today to learn more about the benefits of installing artificial playground grass or get a quote!