Artificial Turf for Agility Training in Atlanta, GA
At SYNLawn Georgia, we offer specialized, American-made artificial turf for agility training and athletics in Atlanta, GA and several other Georgia communities. We understand the essential role sports and athletics play in our communities, so we crafted a synthetic surfacing that can help aid in these endeavors. As a result, our high-quality artificial agility turf can provide athletes and sports facilities like tracks and gyms with numerous advantages over other forms of athletic surfacing.
What is Artificial Agility Turf?
Artificial agility turf is a specialized form of synthetic surfacing from SYNLawn Georgia. It is one of the many amazing forms of artificial turf and athletic turf we provide our neighbors in Atlanta, GA. This type of turf provides specific benefits to aid in agility training and other athletics.
For example, our artificial agility turf is manufactured with a special turf backing. This backing provides a special form of shock absorption. In doing so, it can assist the athletes training on it by helping to reduce muscle fatigue and even helping prevent injuries from improper impacts with the surface. This ultimately helps keep Georgia athletes safer while doing what they love!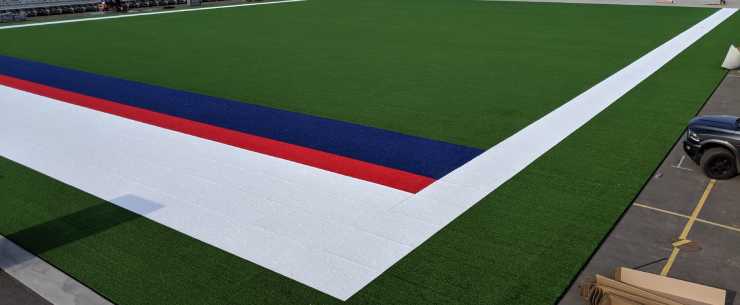 Benefits of SYNLawn Georgia's Synthetic Agility Turf
At SYNLawn Georgia, our incredible synthetic agility turf provides athletes and athletic facility owners with multiple benefits, especially in comparison to other athletic surfacing materials. Some of the many benefits of using our agility turf surfacing include:
Cushioning for Muscular Support
There is no doubt that agility training and other forms of exercise can put a strain on many of the body's muscles. Sadly, when training on harder, less forgiving surfaces, this strain can often become greater than necessary. Fortunately, our artificial agility turf can help alleviate this. Its extra padding helps absorb energy from each step, which can help reduce muscle strain.
Helping Prevent Training Injuries
The additional padding in our synthetic agility turf not only helps to support muscles during athletic training; it also helps in preventing injuries during agility training. Thanks to its enhanced shock absorption, it can help reduce the severity of impacts against the surface. As a result, training injuries are less likely to occur or be serious while training on our artificial agility surfacing.
Durability
Athletic surfaces can experience significant wear and tear during their lifespan. Thankfully, our artificial agility turf can stand the test of time! It is specially designed to resist a variety of weathering factors, including heavy foot traffic, agility training, gym equipment, and more. As such, our synthetic agility turf provides a long-lasting surface for athletic spaces and facilities.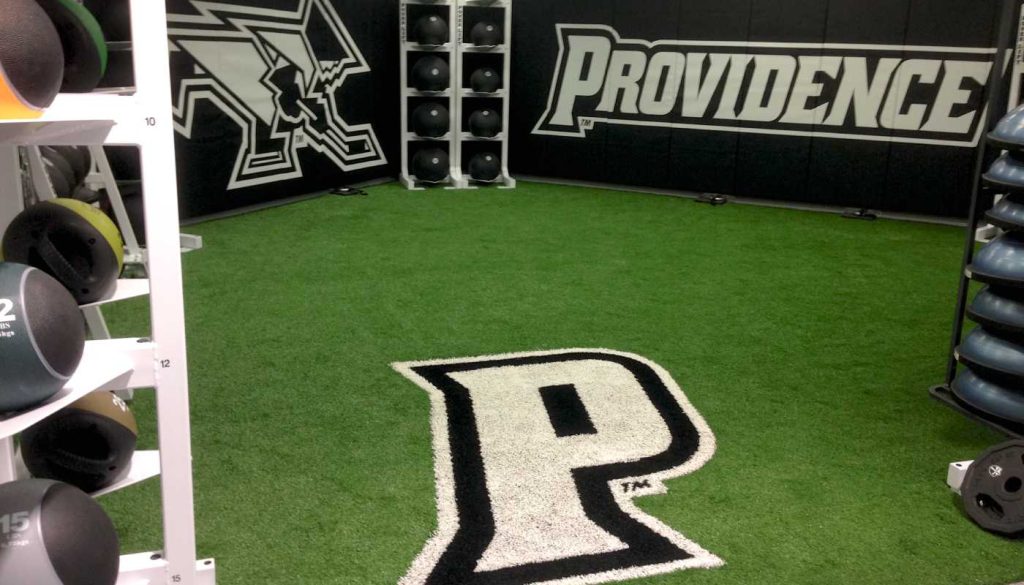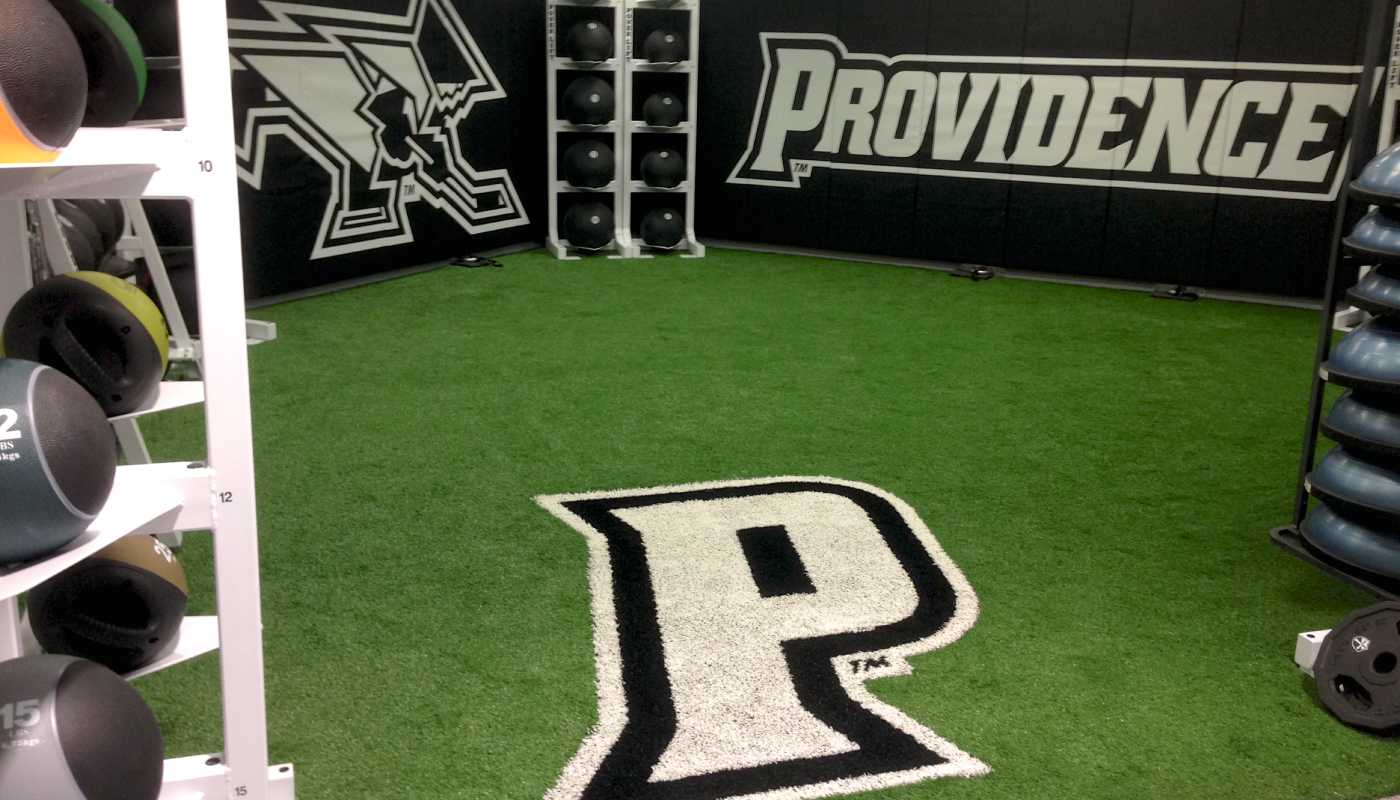 Low Maintenance
Another advantage of our artificial agility surfacing for athletic spaces and facilities is the lack of maintenance it requires. Unlike other forms of synthetic turf, our agility turf has no infill, which makes cleaning and maintenance a breeze. In doing so, athletic facility owners can worry less about their surfaces and focus on helping their athletes.
Remarkable Aesthetics & Custom Colors
Our high-quality artificial turf for agility training is also visually appealing. Part of this appeal is due to our ability to include many standard and even custom colors with our agility turf. In doing so, our team can incorporate your school, facility, or gym's colors and branding.
Applications for Artificial Agility Surfacing in Atlanta, GA
Given the benefits our artificial agility turf can offer spaces in Atlanta, Georgia, it is ideal for numerous applications, including:
Gyms
Health Clubs
Indoor Tracks
Weight Rooms
Indoor Athletic Facilities
School, College, and University Indoor Athletic Spaces

With synthetic agility surfacing from SYNLawn Georgia, you can help make your athletic spaces a beneficial place for athletes of all ages and skill levels.
Contact Us for More Information
At SYNLawn Georgia, we offer homes, businesses, and more in Atlanta, Georgia various forms of synthetic surfacing, including artificial turf for agility training. Our synthetic agility turf provides an optimized surface for numerous types of athletics that can benefit athletes as well as athletic facility owners. So contact us today for more information or to receive a free quote for artificial agility turf!