Artificial Grass in Greensboro, Georgia
When it comes to the sale and installation of artificial grass, Greensboro residents turn to SYNLawn Georgia. We at SYNLawn have distinguished ourselves as the go-to source for synthetic turf for residential and commercial purposes for decades. Our expert technicians are master craftsmen at installing pet turf, playground turf, and especially putting greens and so much more.
Greensboro, Georgia, is a vibrant town located halfway between Greensboro and Augusta. Its marvelous weather, coupled with its topography, has continued to attract new families to the area. So naturally, this has driven up demand for artificial grass. If you are looking for a low-maintenance stellar landscape option for your home or business, contact our office for a free consultation. Meanwhile, read further should you wish to learn more about the benefits of synthetic playground turf, pet grass, and artificial grass lawns, and putting greens.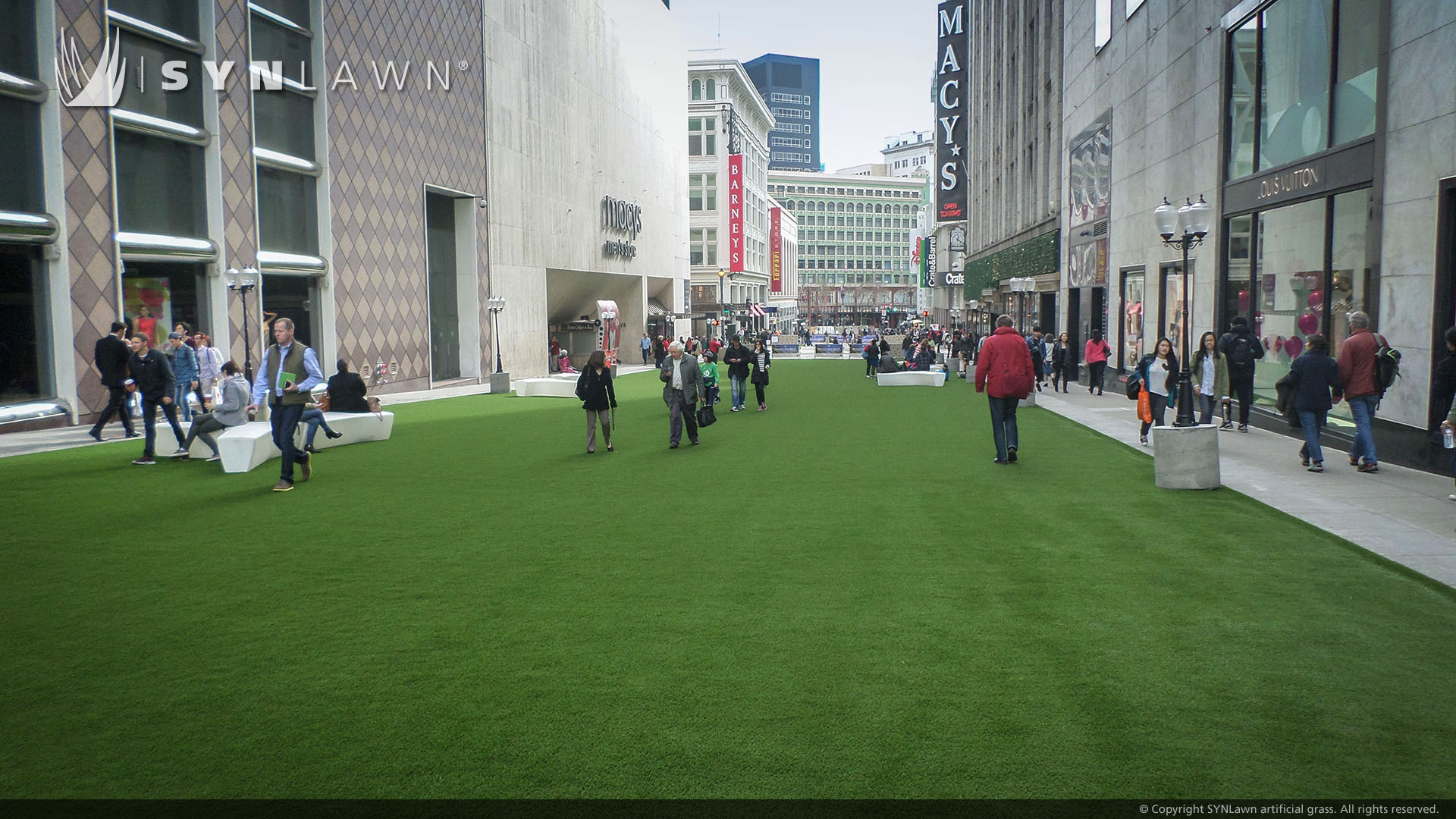 Benefits of Artificial Grass
There are several advantages to artificial grass for Greensboro homeowners and business owners alike.
It Reduces Water Consumption
One of the greatest advantages of artificial grass is that it conserves water. Unlike natural grass, which requires gallons of water daily to survive, artificial grass does not.
It Is Environmentally Friendly
Our artificial grass is completely environmentally friendly. It helps conserve water by limiting overall usage, especially during seasons of drought when many counties enact restrictions. Additionally, since there is no need for trimming, carbon emissions and overall environmental pollution is drastically reduced.
On the contrary, regular grass attracts insects, which in turn trigger the excessive use of pesticides and other chemicals. These chemicals have been known to degrade the environment. Therefore, artificial grass is the better and more eco-friendly alternative.
Save both time and money.
Traditional sod-grass maintenance can be both costly and time-consuming. A better option is synthetic grass. It requires no pruning or fertilizing, and once installed, that is all that is required.
Uses of Artificial Grass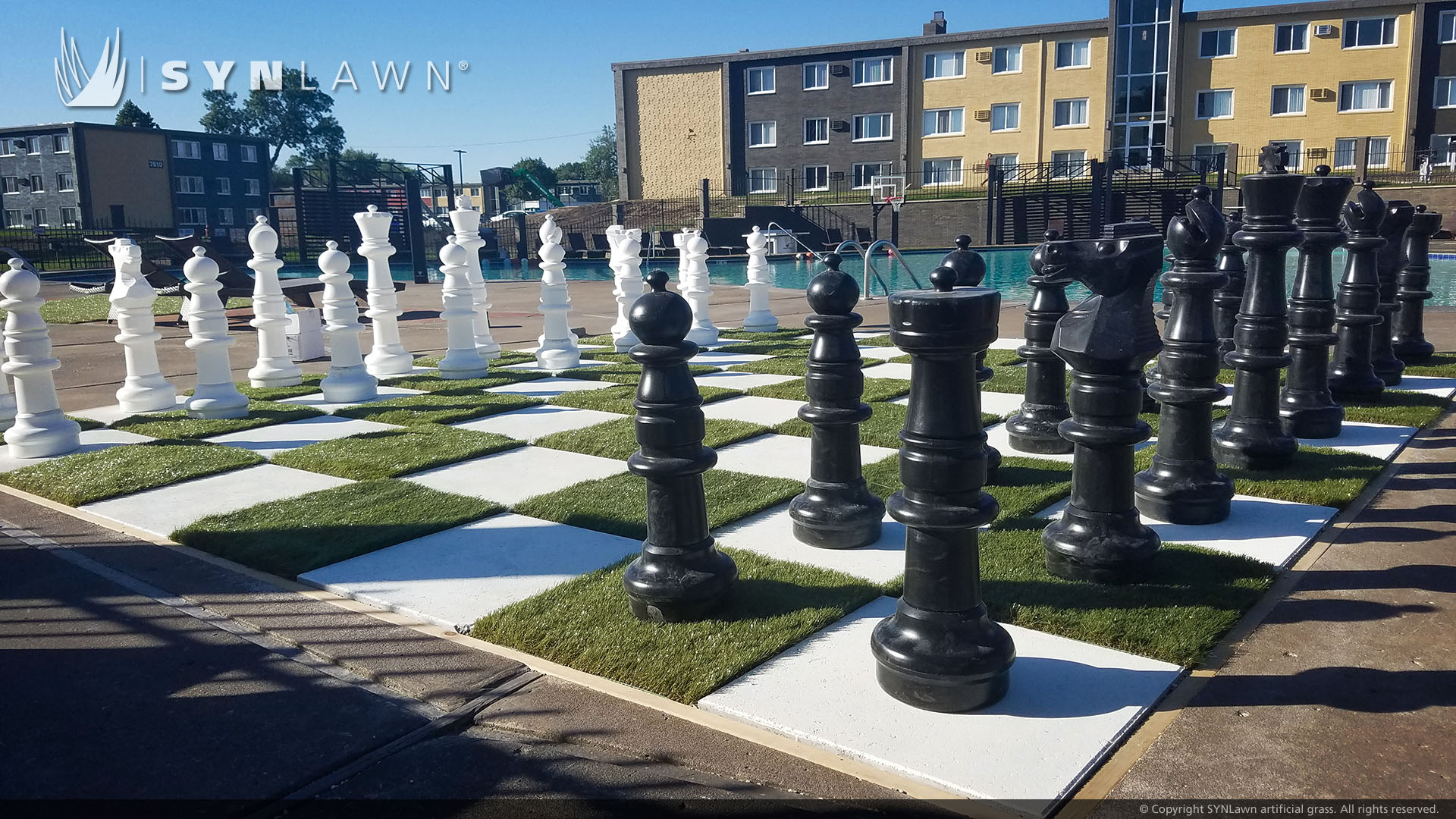 Artificial grass is versatile and can be used for a variety of purposes.
Lawns
Artificial grass is frequently installed for commercial landscaping or residential lawns. It remains pristine and immaculate regardless of the season. It also saves time and money on expensive chemicals and landscaping.
Putting Greens
Nowhere has artificial turf installation been so impactful than in putting greens. Regardless of foot or cart traffic or even golf swings, it remains stunningly radiant. On the other hand, natural grass is susceptible to weather, water shortages, and even foot traffic and requires extensive work to remain visually appealing.
Pet Turf
Synthetic turf is an excellent solution for pet and dog lawns. The grass never collects mold, fleas, insects, spores, or pollen, which can irritate the pet. This allows your pet to play safely outside.
Additionally, unlike natural grass, pet turf is also impervious to digging. This ensures it says even regardless of use and does not develop depressions that can collect water and mud during rainy days. It will retain its vibrant green color regardless of how frequently your pet uses it.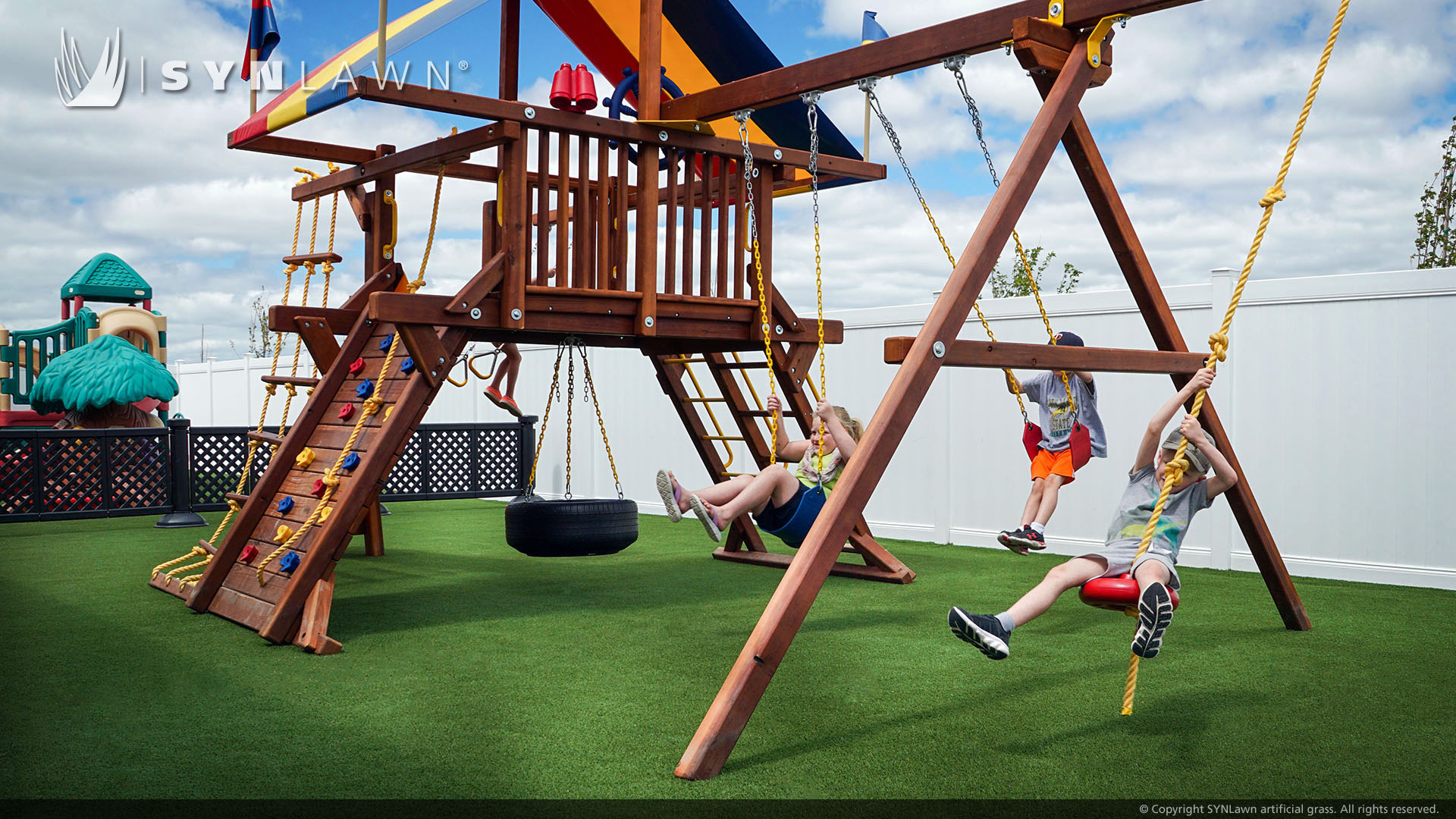 Playground turf
Synthetic grass is an incredible solution for playgrounds. In comparison to natural grass, which can be itchy and irritating to the skin, SYNLawn Georgia's playground turf is both non-abrasive and allergen-free, making it ideal for everyone to play on. Additionally, the grass is installed on a multilayered polypropylene base which cushions kids against falls.
Contact us
Consult with our friendly and knowledgeable staff to determine which type of artificial grass lawn is best for your Greensboro, GA home or office. To schedule a complimentary consultation, or to speak with a member of our friendly team, contact our office today.