At SYNLawn Georgia, we make backyard entertaining easy with our artificial grass bocce ball courts, which are available for design and installation in Atlanta, GA as well as numerous other Georgia communities. Each of our synthetic bocce courts is crafted to meet the demands and desires of our individual clients. As a result, our team can assure you that not only will your synthetic grass bocce court fit in your backyard, but it will also match your home's style. So for custom backyard bocce ball courts in Atlanta, Columbus, and Augusta, GA, contact us at SYNLawn Georgia today!
Bocce Ball: a Game for All Ages
Bocce ball is one of the most entertaining and casual games ever created. Its origins can be traced back to the Roman Empire. However, there are several versions of it across different European cultures.
Ultimately, bocce ball is a game of precision that promotes some light cardio. The game begins when a small white ball, called a pallino, is tossed to one side of the court. From there, individuals or teams of two throw larger, colored bocce balls near the pallino. The goal is for your team to be the closest to the pallino by the end of the round to earn points.
The simplicity and ease of playability of bocce ball make it a backyard game that is accessible for individuals of all ages and skill levels. As such, it is a perfect game for entertaining guests of your home.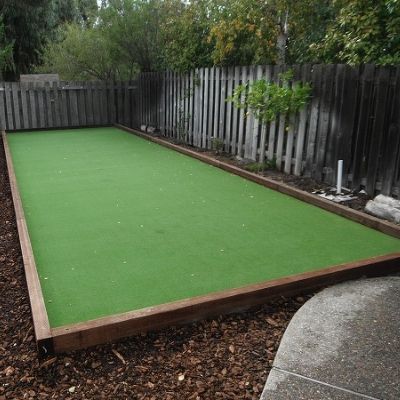 Entertaining Guests is a Breeze with a Backyard Bocce Ball Court
Entertaining in a home can be stressful and often challenging. One way to ease the pressure of entertaining is to ensure that your home has a readily available activity for guests to enjoy. While there are many activities you can choose from, few are as readily available, accessible, and fun as bocce ball.
With an artificial grass backyard bocce ball court, the stage is almost always set for fun – as long as there are bocce balls available. Since it is so easy to understand and play, bocce ball can take nearly any normal night of entertaining in Atlanta, GA to the next level, engaging guests' competitive spirits while providing them with some light cardio.
Benefits of Artificial Grass Bocce Court Installation From SYNLawn Georgia
At SYNLawn Georgia, our artificial grass bocce ball court turf, designs, and installations offer our clients several considerable benefits, including:
SYNPro Bocce System
Part of what makes our bocce ball court installations so incredible is our SYNPro Bocce System. This system is one of the many advanced artificial grass products we have available at SYNLawn Georgia. Our SYNPro Bocce provides bocce ball players with a remarkably smooth surface for an ideal ball roll with little bounce. Yet, this is not the only benefit our artificial bocce ball turf provides.
Our SYNPro Bocce System is also beautifully green, low-maintenance, and highly durable. This makes it an attractive and long-lasting addition to nearly any backyard in Atlanta, Georgia. With it in place, your backyard bocce ball court will always maintain a consistent, green appearance without requiring excessive amounts of maintenance like other bocce court materials, such as sand.
Customization
At SYNLawn Georgia, our bocce court design and installation experts offer our clients options for customizing a court to their liking. We are capable of customizing the placement, size, and style of your bocce court to help fit your backyard, needs, and desires. Our team can even add some extra stylizing to your artificial grass bocce ball court with concrete or wood curbing. Since our bocce ball courts are long-lasting, we want to be sure it will fit you and your home's needs for years to come.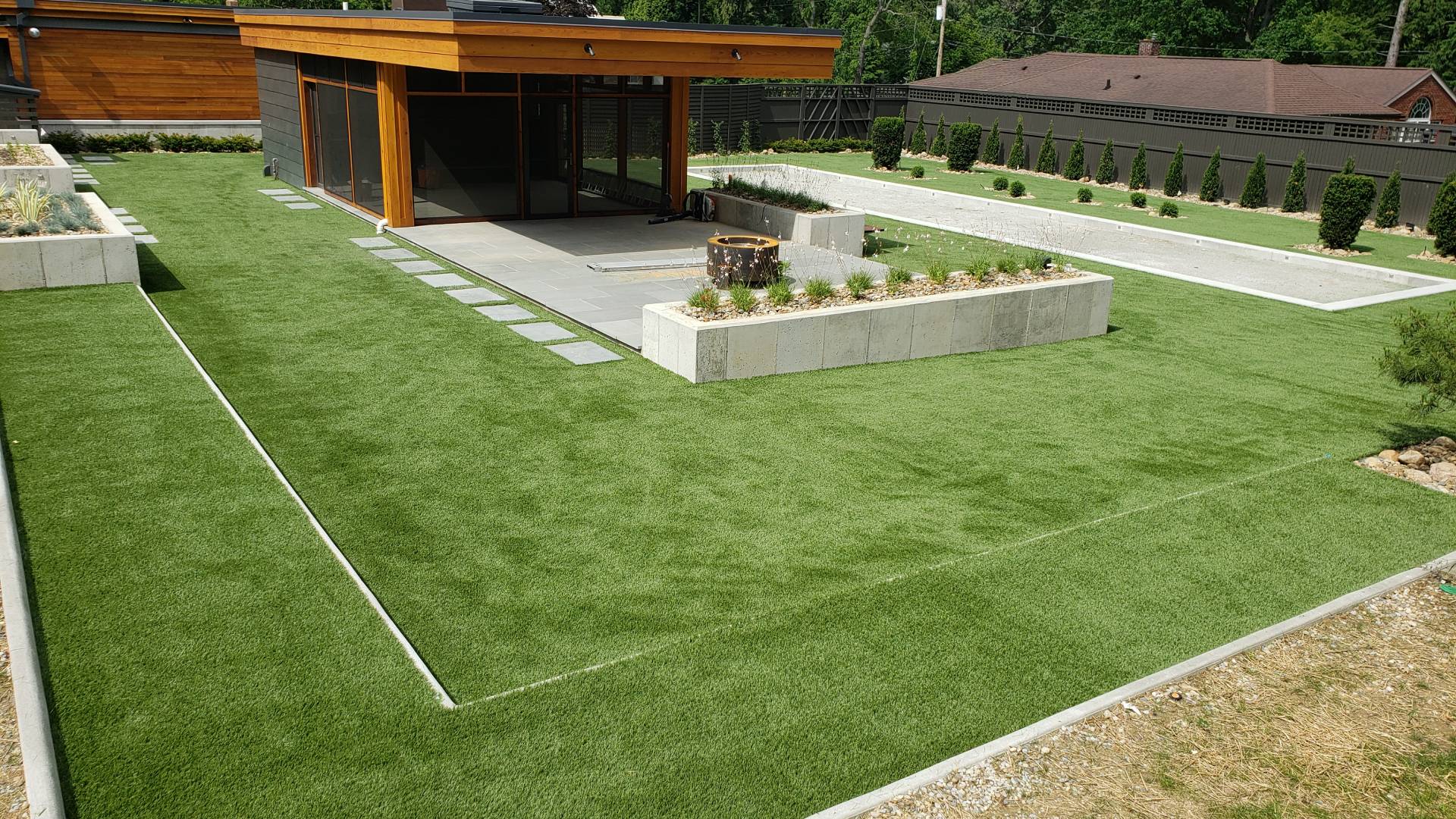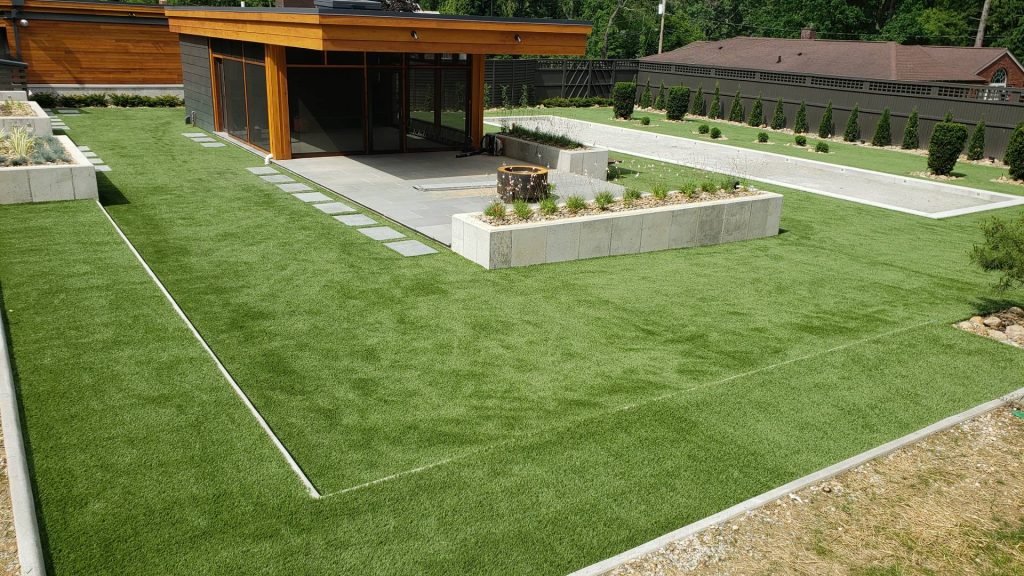 Get a Quote for a Backyard Bocce Court Today!
Residents of Atlanta, Augusta, and Columbus, Georgia can enhance their home entertaining with a backyard bocce ball court from SYNLawn Georgia. Our artificial grass bocce ball courts provide a durable, optimized surface for one of the most fun and accessible games in history. Our team can design and install a tailor-made bocce ball court just for you and your Georgia home. So contact us today to learn more or receive a free quote!