If you live in the Atlanta area, you know what a complex job lawn maintenance is. The subtropical weather can cause regular grass to become a big mud patch.
When it comes to kids, the combination of wet puddles and muddy holes looks awful and makes dirty footprints inside a fairly common occurrence.
That's why if you live in Atlanta and want to create a safe play space for kids, consider replacing your backyard playground with artificial turf.
At SYNLawn Georgia, we specialize in artificial play spaces, and we can safely and efficiently turn your backyard play area into the coolest playground in town.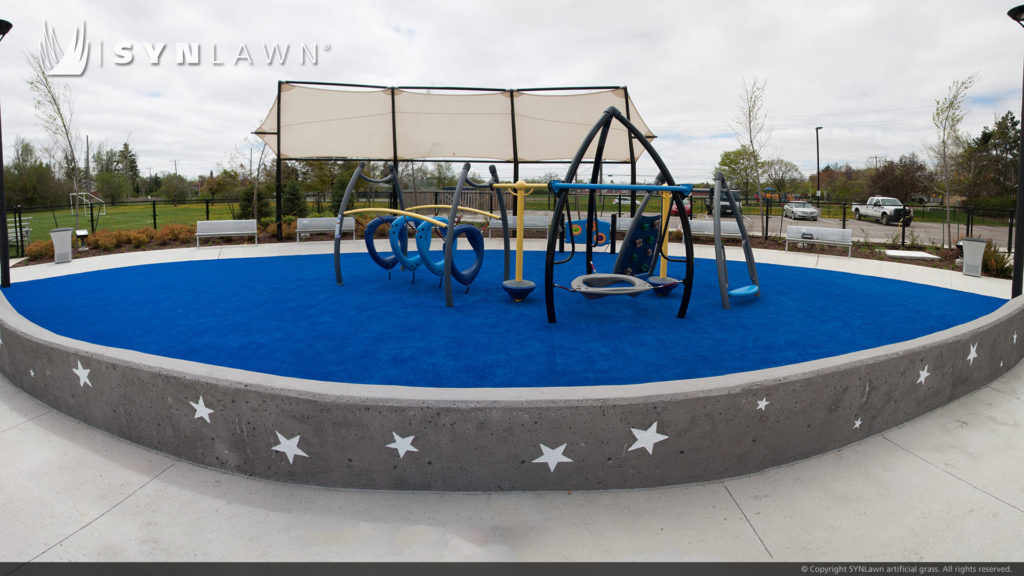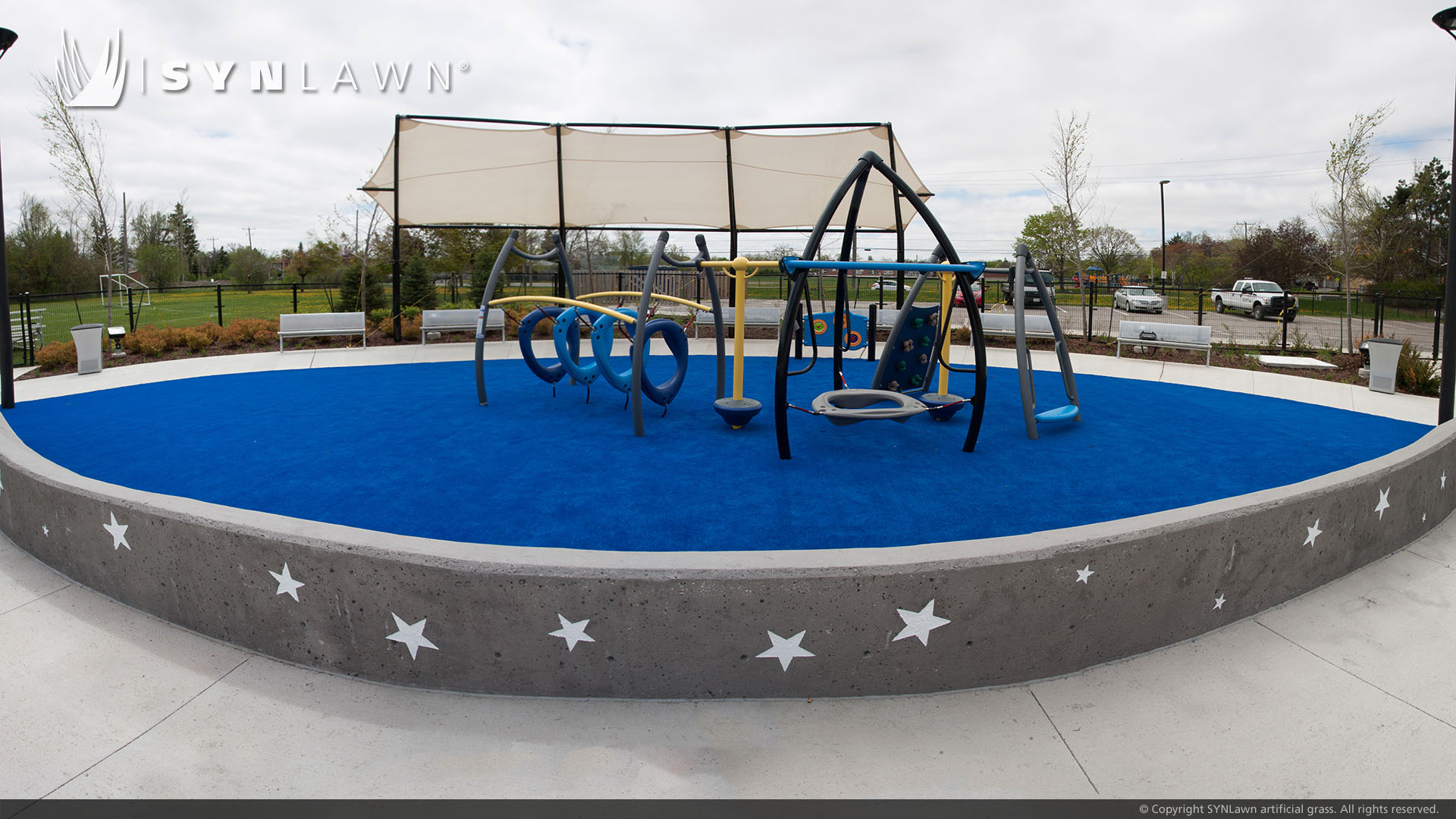 Why Artificial Turf?
We know that when many people think of artificial turf, they think of faux grass laying on top concrete. Well, that's your grandfather's artificial turf — the modern artificial turf provided by SYNLawn Georgia is soft, safe, and looks ultra realistic.
We install extra turf padding in your backyard play space that turns a hardscrabble lawn into a soft, almost bouncy lawn that looks and feels great – no more skinned knees and elbows. We design our turf for gentle landings.
How We Do It?
The process of installing artificial turf is a lot simpler than you'd imagine. The first step is to create a solid base for the lawn. This involves pulling up at least 60 to 80 mm of turf to build a solid foundation for your artificial turf. 
Next, we cap and possibly remove any old sprinkler heads and pipes if they were a part of your lawn. After that, we put down a base of crushed rocks and sand and flatten it out to create a smooth surface for the turf materials that come next.
Additionally, we grade the base correctly, so if any water is in the area, it doesn't pool in your play area but instead flows away from your house and new lawn into an appropriate location.
Once we've done that, it's as simple as laying down plenty of padding and then installing the artificial turf over that. It's an easy process, and once that turf is in place, things get easy because artificial turf is maintenance-free.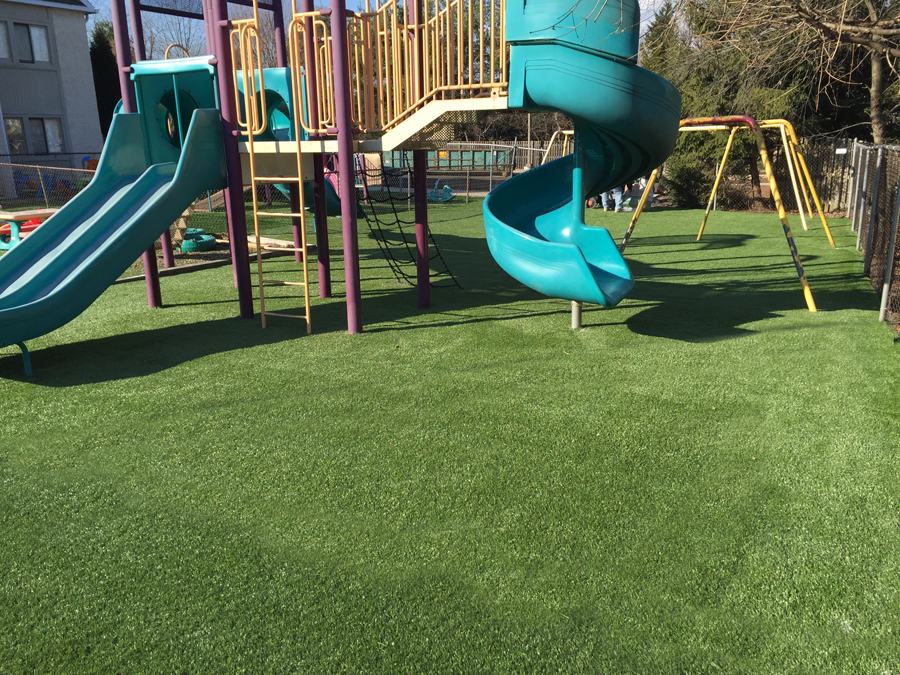 Reasons to Consider Turf
Artificial turf isn't just about creating a safe and great-looking playground, and it's also increasingly the right choice in a weather hotspot like Atlanta.
Another great thing about artificial turf is since you don't need the rain to water your grass, you can collect that water and route it to your vegetable garden or wherever else you need rain runoff water.
Another benefit is the return on investment. When it comes time to sell your home, your artificial turf is a selling point. Some potential homeowners don't want the hassle of dealing with a lawn, and artificial turf is just the thing they're looking for.
Never forget that artificial turf is a big money saver in terms of water and lawn upkeep over the long haul.
Ready to Make the Move?
Artificial turf may be the smart choice for you and your family, and if you're considering it, SYNLawn Georgia is here to help answer any questions you might have.
Our knowledgeable staff helps answer any questions you might have, and we'll give you a free estimate on how much it might cost to make the switch.
Visit our gallery and take a look at some of the work we've already done, and when you're ready, feel free to contact us for a free consultation!