Artificial grass cleaning from SYNLawn Georgia is a beneficial and necessary process for artificial lawns and landscaping in Atlanta, GA. Our team of turf experts understands virtually every aspect of artificial grass, including production, installation, and cleaning. We utilize professional methods and equipment to clean your synthetic grass, which helps it last longer, look more attractive, and feel better.
Understanding Synthetic Grass From SYNLawn Georgia
At SYNLawn Georgia, our synthetic grass is a surface made of fibers that look and feel like traditional grass. It can be used in a variety of settings instead of conventional grass, including residential lawns, commercial landscaping, playgrounds, sports fields, and more. Our artificial grass is an appealing sight, but sadly, like any other surface, its condition can deteriorate over long periods of time if it is not cared for. Dirty synthetic turf has a lot of disadvantages. However, you can help restore and maintain your synthetic grass in Atlanta, GA by scheduling professional cleaning from us at SYNLawn Georgia.
Prolong the Lifespan of Your Turf
Professional synthetic grass lawn cleaning is crucial to prolonging its lifespan. Over extended periods of time, the fibers can flatten and may clog up together. A wear pattern may be established if you use the same route to pass or if your pet plays in the same area. Fortunately, scheduling cleaning can help remove wear patterns by aiding in restoring the synthetic grass blades. Overall, scheduling occasional cleanings from us at SYNLawn Georgia can help ensure your turf is in good condition, which can help prolong the lifespan of your turf, allowing you to enjoy it even longer.
Help Your Turf Drain Correctly
At SYNLawn Georgia, our synthetic grass features a perforated backing. This allows it to quickly drain liquids and avoid puddles. But, without maintenance, these perforations may become blocked. If the perforations get blocked, the turf cannot drain liquids, allowing it to pool on the surface. Thankfully, scheduling our synthetic grass cleaning can help unblock these perforations on your turf, helping to ensure it drains as intended. This will also help ensure that the turf stays cleaner for you and others to enjoy.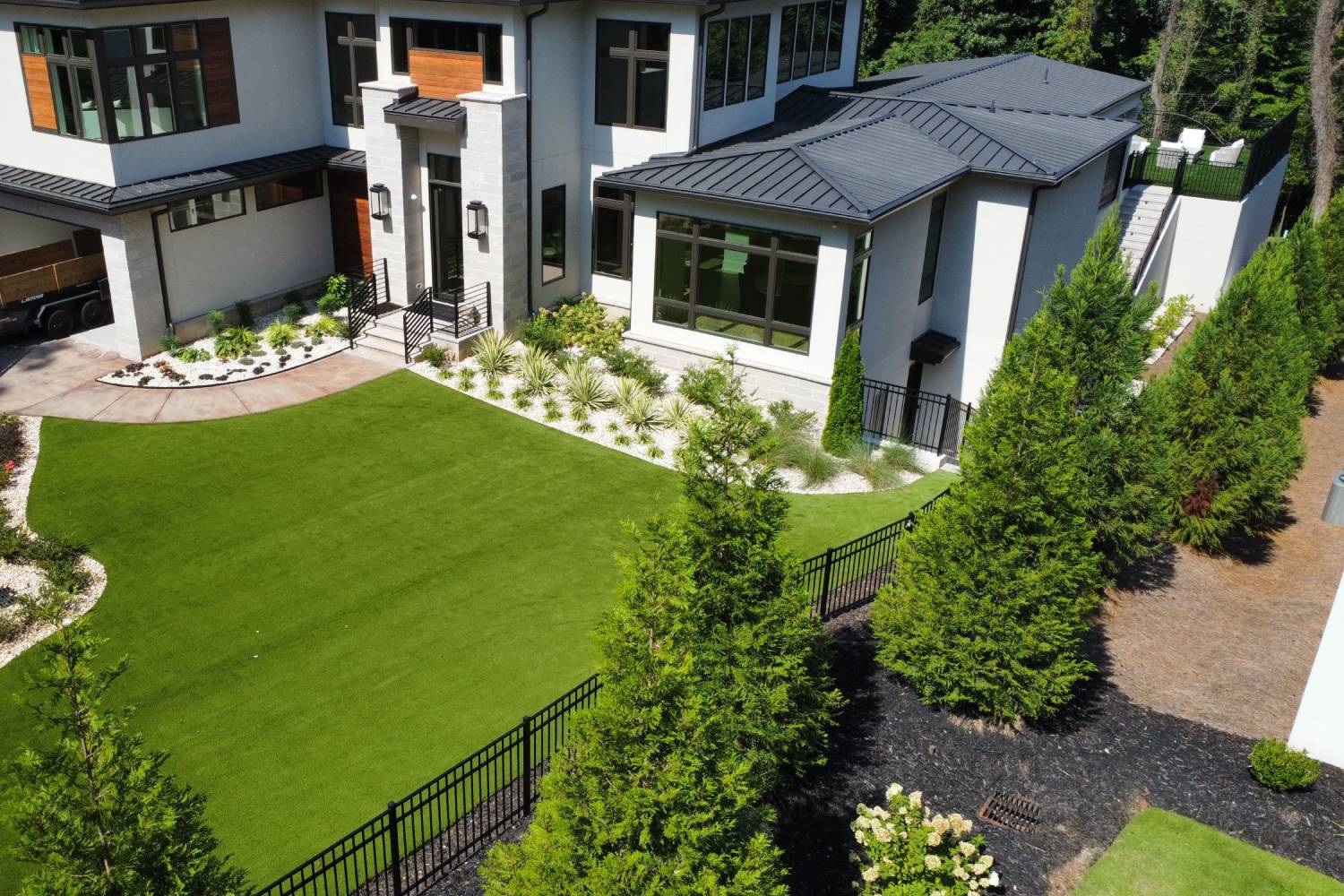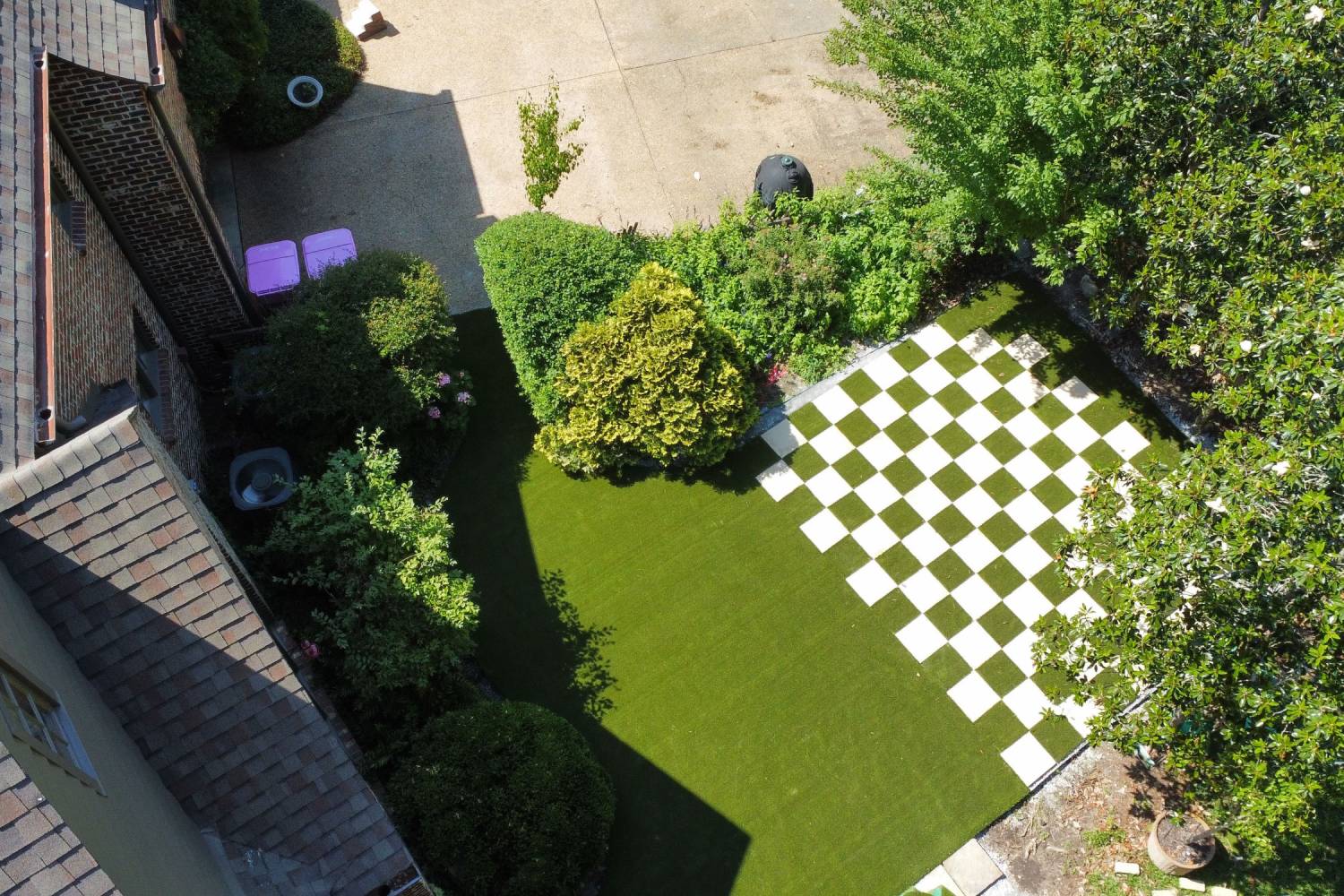 Improve the Health and Safety of Your Family and Pets
Unfortunately, dirty artificial turf can often harbor bacteria, mold, and other harmful microorganisms. Due to all the debris on the fibers, it can become a health hazard over time. By scheduling professional artificial grass cleaning, you can help eliminate these microorganisms, ensuring that your turf is safer and healthier for those who enjoy it, including family members, friends, and even pets.
Keep Your Synthetic Grass Free of Debris
When debris builds up on your synthetic turf, you can experience some issues. Debris can accumulate from various sources. It can come from your shoes, vehicle treads, or dirt pets bring. It could also arise from a neighbor's efforts to clean their fences. By scheduling our professional artificial turf cleaning, you can help get rid of the debris on your turf in Atlanta, Georgia, and help maintain its beautifully lush, green appearance.
Retain Your Turf's Backing
Each synthetic grass surface has a backing that allows it to sit securely on a prepared base. This base can be affected by a lack of regular cleaning. For instance, if debris builds up on the turf, it could lead to a high-pressure zone, which may flatten the base. This action could lead to your artificial turf's base decreasing in quality. So to ensure that your artificial grass and base are in a positive state, it is essential to schedule professional cleaning. It can help ensure that the base distributes pressure evenly and improve the appearance of your synthetic grass.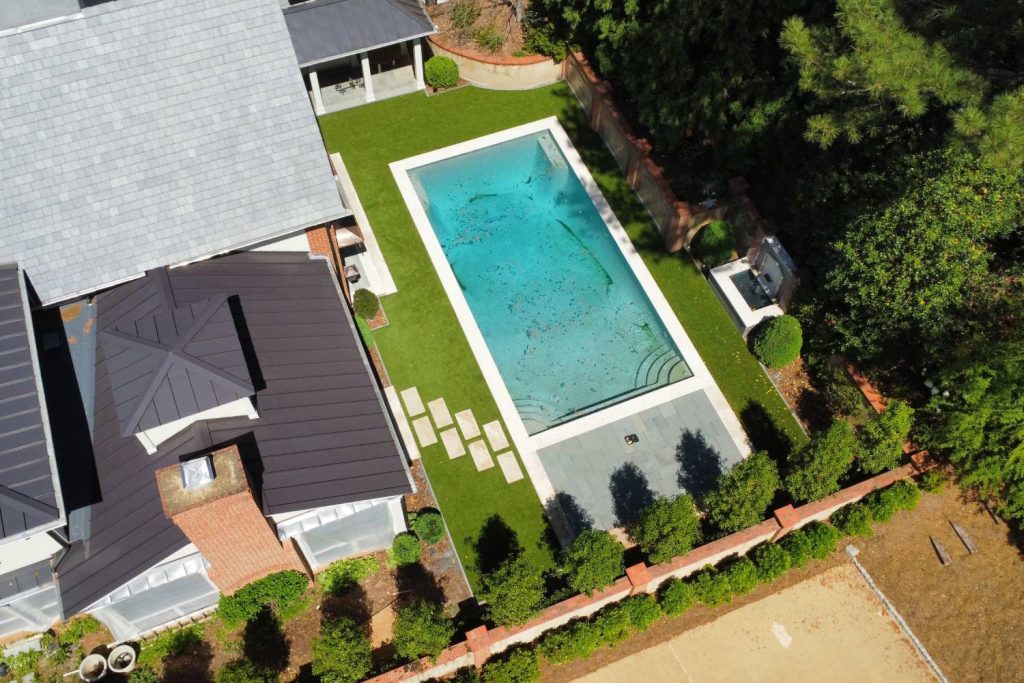 Contact Us to Schedule a Cleaning for Artificial Grass in Georgia Today!
At SYNLawn Georgia, we not only supply and install synthetic grass, but we also provide artificial grass cleaning services for turf owners in Atlanta, GA. So for cleaner, longer-lasting artificial turf lawns, landscaping, and more, contact us to schedule a cleaning for artificial grass in Georgia!